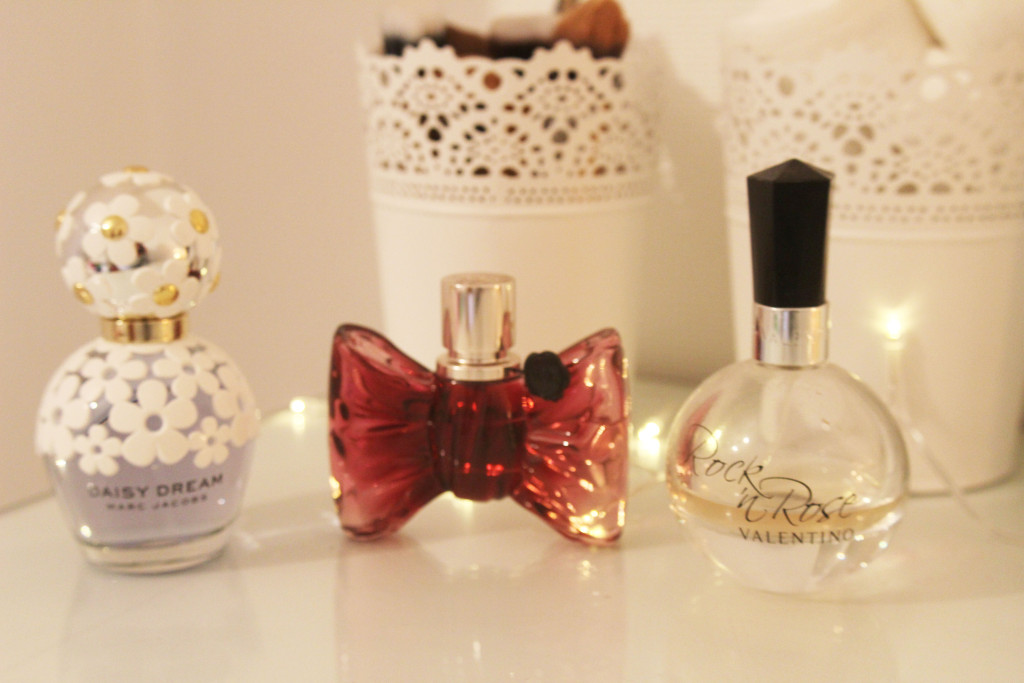 I've always wondered what perfumes are people's favourites to wear, so I thought I would share mine! A rather quick post today as I am rubbish at explaining perfumes so I thought I would just give my views rather than waffling on and talking nonsense.
I've had Rock n Rose by Valentino for a while now, as you can see it's almost empty and I love it. It's quite a heavy scent so I tend to lean towards it more in the night time. The bottle is simple and classic. I love that.
During the day I love to wear Daisy Dream as it's rather light and floral. It's not too heavy and is rather angelic. I love it and the bottle is a dream…(not sorry.) Sometimes I switch it up and wear Viktor and Rolf's Bon Bon if I'm doing something a bit more special than just going to study or work.
The pots in the background are plant pots from Ikea that I use to hold my brushes and cotton pads in. You can also get smaller ones that hold candles too.  They're lovely.
Thanks for reading, Katie x