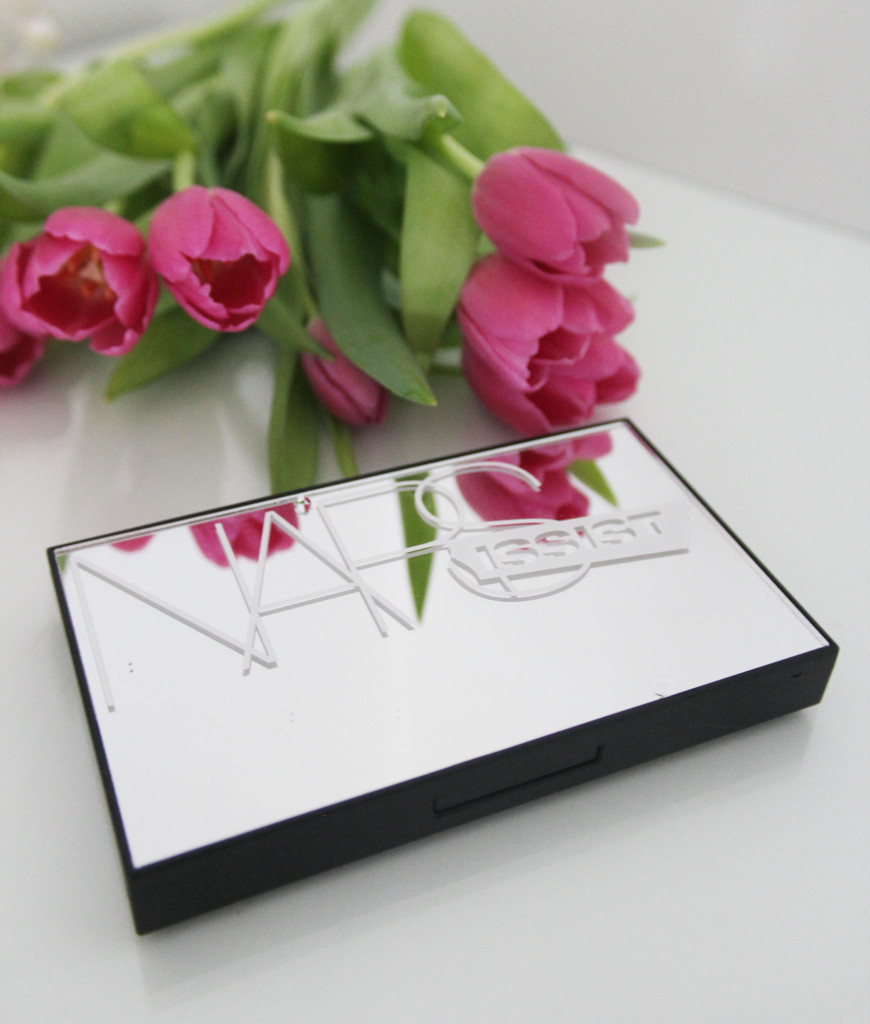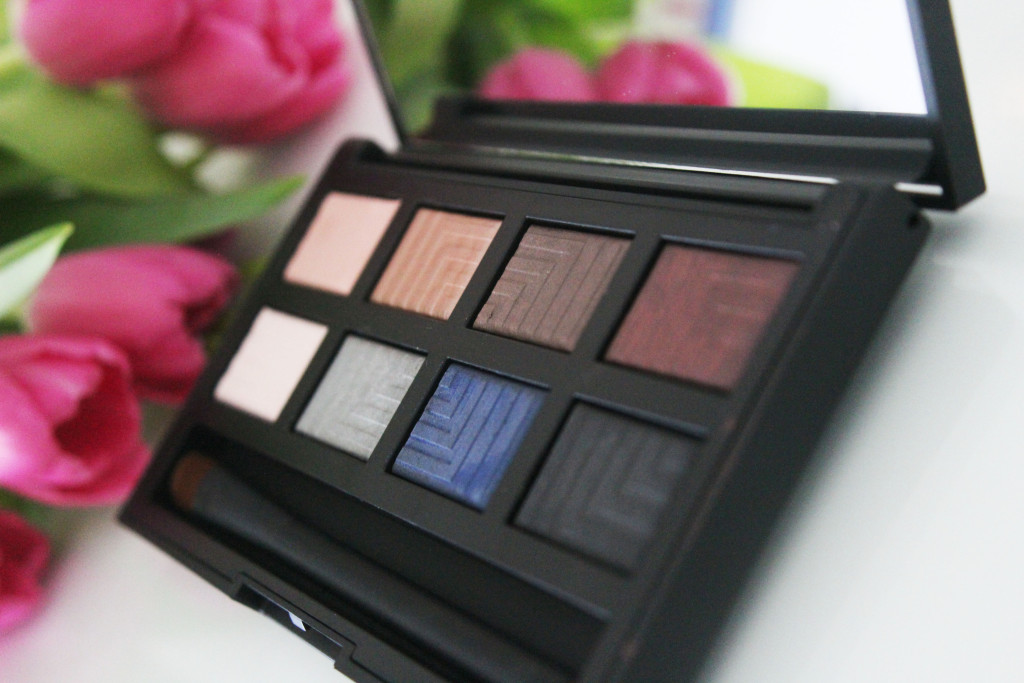 Hello everyone! I hope you're all well. A few months ago I picked up the NARSisst Dual Intensity palette and I wanted to thoroughly test it before telling you my thoughts. I would like to say I was a little reluctant in buying this palette but I wasn't. At all. It was truly love at first sight. You may remember a previous post where I had my makeup done by the lovely girls of Nars (http://katiemeehan.co.uk/my-morning-with-nars/) and I completely fell in love with these wet and dry shadows however I couldn't justify the price of one shadow. I jumped at the chance when this Limited Edition palette came out as the colours are all so wearable but also sort-of 'out there.' 
I will admit, if you're expecting perfectly pigmented, one swipe and you're done dry shadows. I doubt this is the palette for you. When dry, they form a lovely sheer colour that's perfect for everyday wear. They blend like a dream and application with the brush provided is a breeze. Wet them, and oh wow. You've got the most pigmented shadow I've ever used. Before this palette I had never used shadows wet before and now I am screaming at myself for it. These shadows dry very quickly and are easily blendable once dry. I like to use a very small shadow brush to apply this as I have very little lid space and the #49 Wet/Dry brush is rather big for my lids sadly. The packaging of this palette is beautiful. I'm in love with the huge mirror on the front and inside, it's great for traveling with as it's so clear and such high quality.
The variation in colours is what sold me on the palette. For me especially, all of the colours are wearable and there's a colour for every season. I wouldn't say this palette is easy to get an entire look with as there are no matte shades. Each colour is a stand-alone shade that I'm sure we will all have other colours in our collection that would pair beautifully with each and every shadow. The greatest thing about being able to use these wonderful shadows wet is that they can double for eyeliners. I love using Giove (the navy shade) for a lovely pop of colour.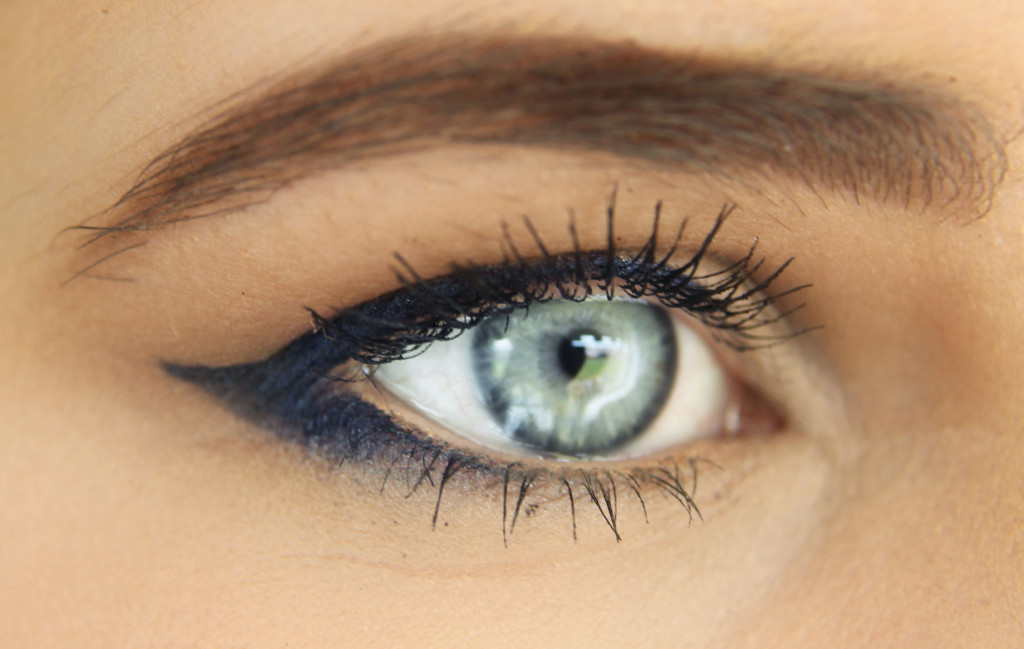 As you can see, it glides on so well and it's also blendable so the liner doesn't have to be incredibly harsh if you don't want it to be.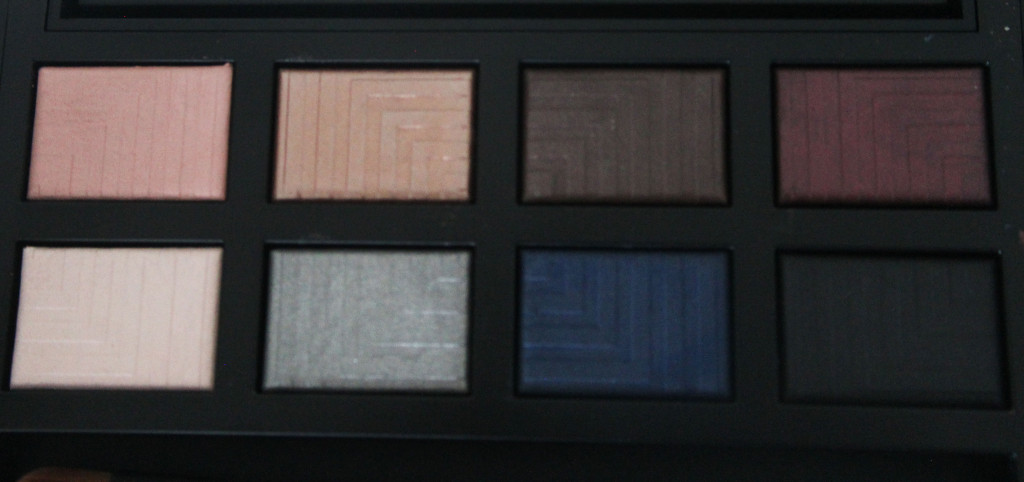 The colours are as described from the official Nars website;
Europa – Gossamer Pink Peach
Himalia – Shimmering Topaz
Ursa Major – Chocolate Glaze
Subra – Black Orchid
Andromeda – Alabaster
Lysithea – Shark Grey
Giove – Navy
Sycorax – Black
#49 Wet / Dry Eyeshadow Brush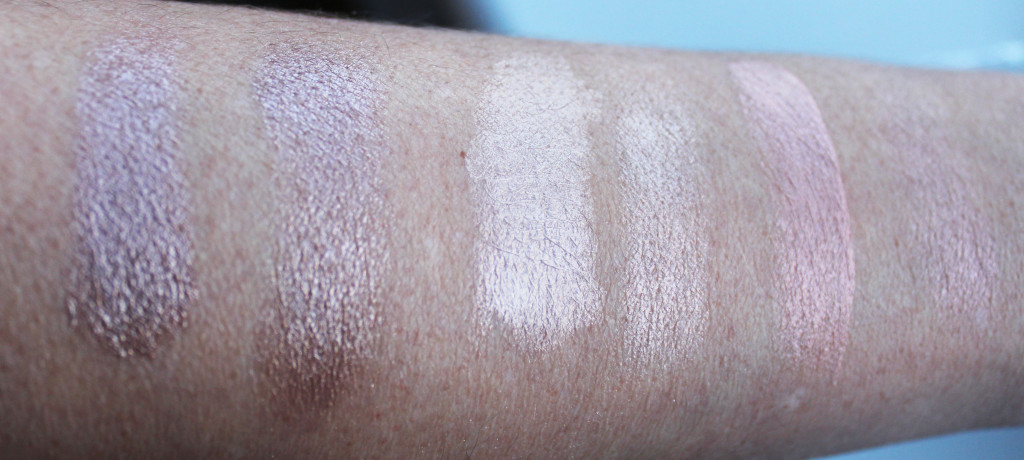 The palette retails at £45.00 and I got mine from ASOS with 10% student discount & free delivery. Don't forget, it's Limited Edition and I don't expect it to be around much longer. Grab it while you can.
Katie x