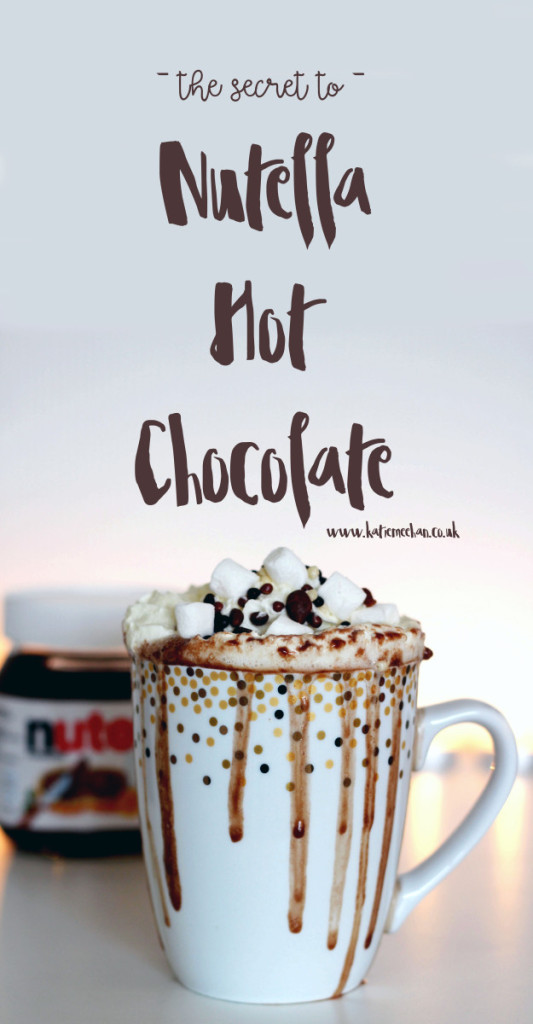 I'm trying to convince myself it's Spring, but we're at the end of January and it's still very much freezing. Christmas is over and so is New Year and really, we don't have that much to look forward to other than the summer. A nice warm drink always gets me through the cold days and I look forward to having something that will warm me throughout. I like hot chocolate, but I hate the horrible store-bought powders you get. It just doesn't taste right. I've been making this recipe for a few years now due to how easy it is and how good it tastes. The best part? It only takes two ingredients and less than ten minutes to make.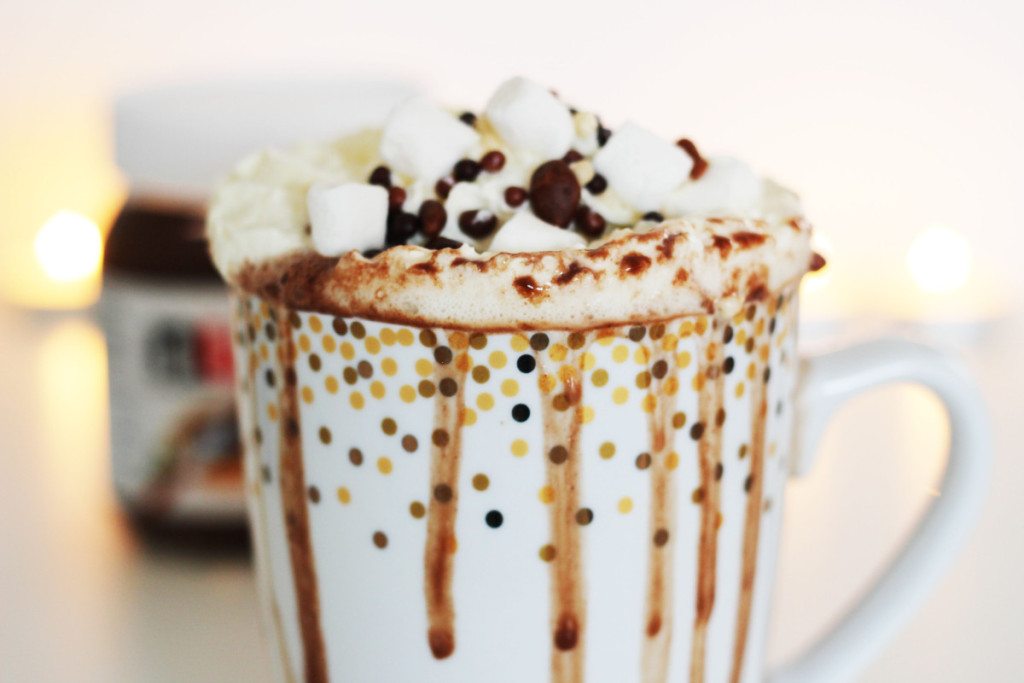 All you need is milk and Nutella. That's it. Unless you want to smother it in cream, marshmallows and various chocolate sprinkles like I did (and I'll admit, I done that purely for the photos). I tend to measure out the milk using my mug as that's the best way to get the right amount. Pouring the milk directly in the pan means I either make way too much, or not enough. Heat up the milk and add 2-3 spoonfuls of Nutella. If you're making 4 or so cups, obviously add more Nutella. How much Nutella you add just depends on how much you like it and how much you're making. The colour should be a mid to dark brown. Stir it all in and watch it melt away. Pour into your mug and there you are! The perfect Nutella hot chocolate. It's so simple.
You'll be left with a thick skin of Nutella on the top that you have to drink through to get to the hot chocolate. It truly is the greatest hot chocolate I've ever tried and nothing quite compares. It's great for people of all ages and my whole family love this drink, it's a household favourite. It truly is a winter warmer that will make you feel satisfied. It's not too sickly either, which I find hot chocolate from cafes can be.
Have you ever tried this before? Tweet me a picture if you make it, I'd love to see what you all think.
Lots of love,