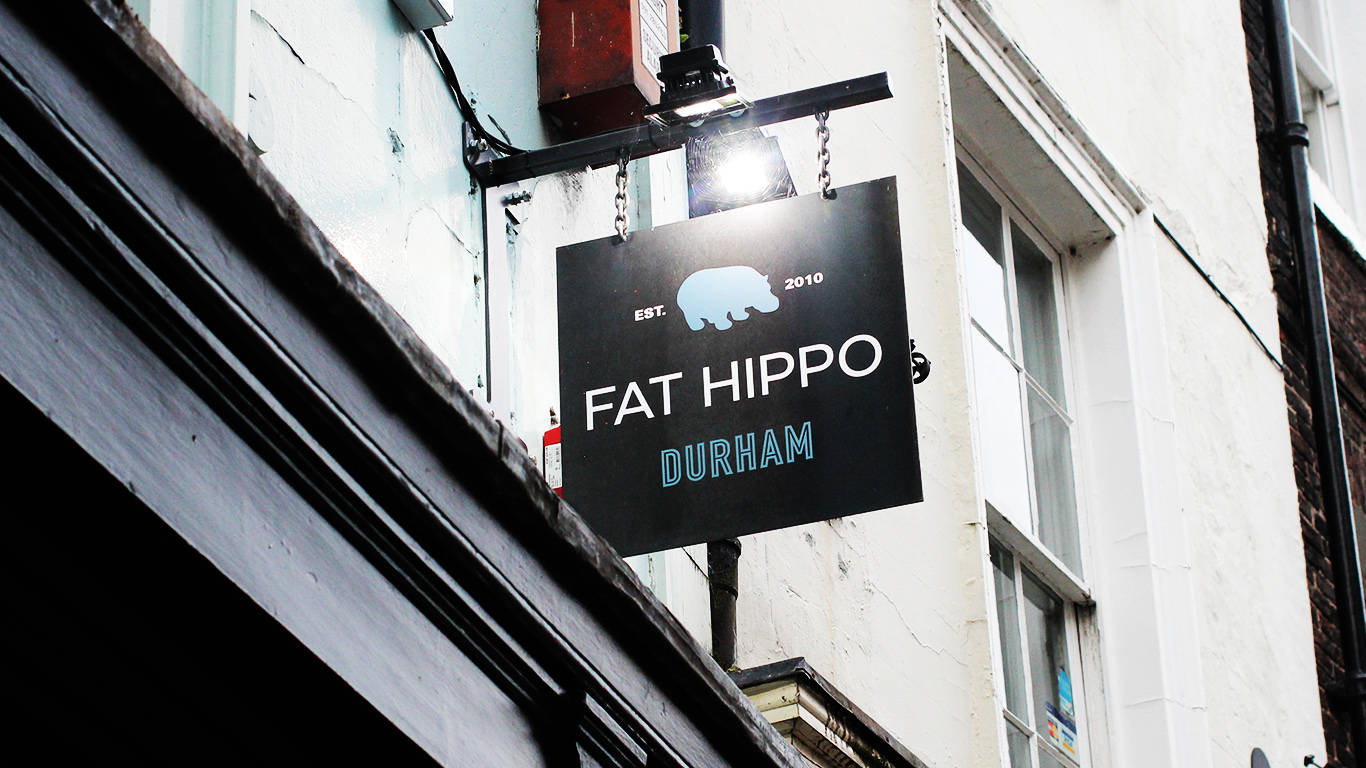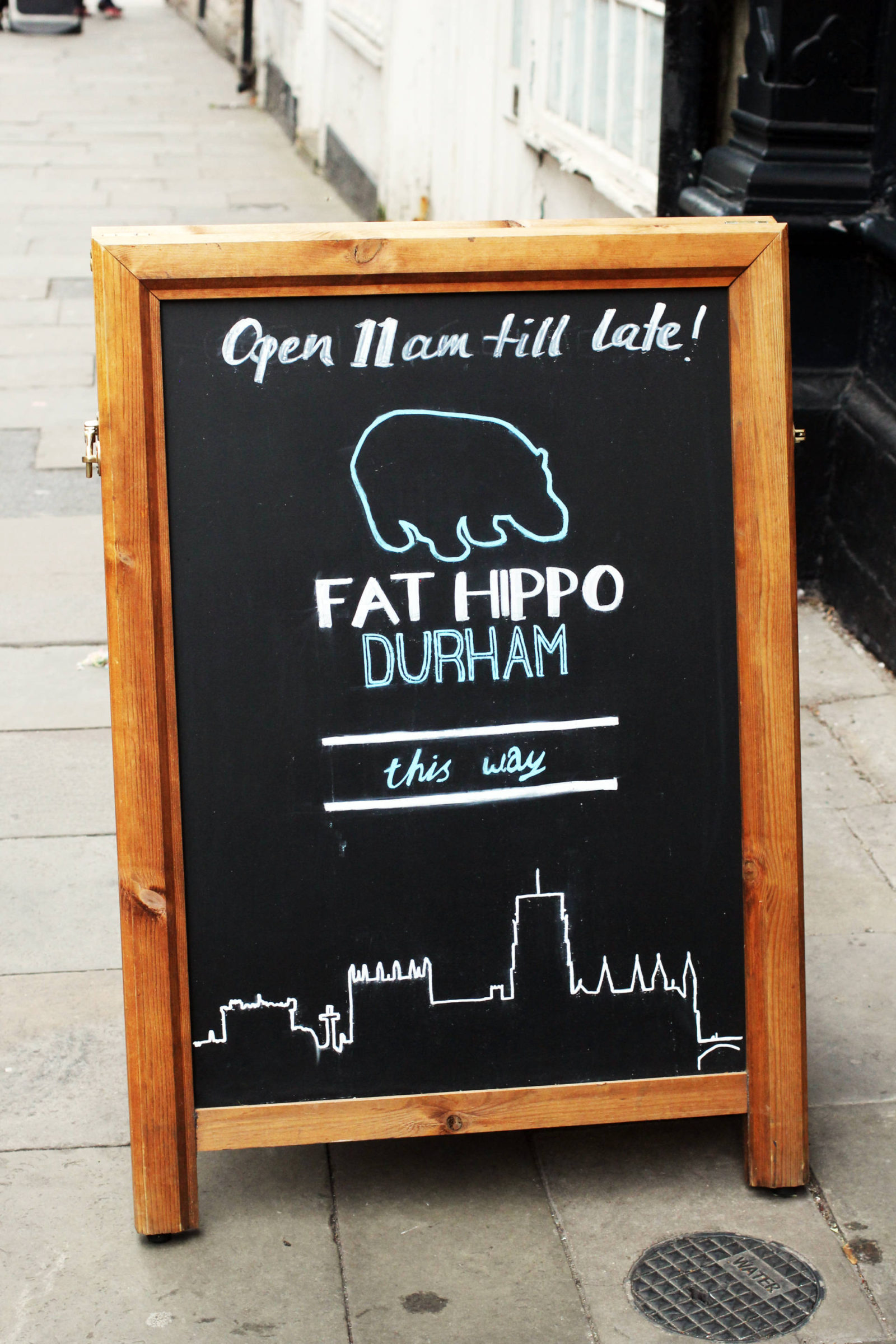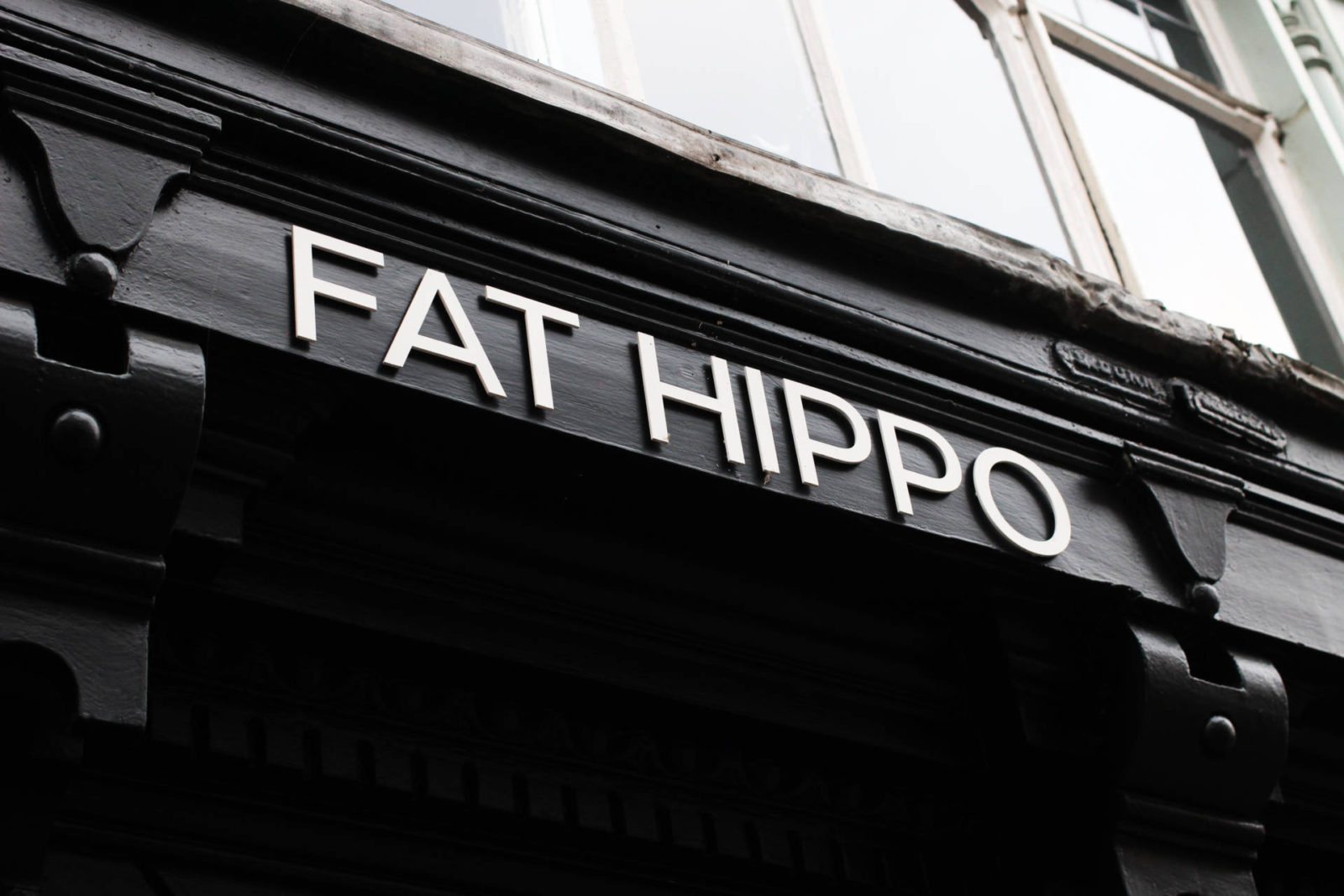 For weeks before the launch, I was eyeing up The Fat Hippo Durham. The interiors looked fab, in a gorgeous old building in the middle of the gorgeous city. There's something about Durham that is just so beautiful, whatever the weather.
I was invited along to try the Durham restaurant to see how it varies from the Underground – my usual. Besides the food, one of the best things about the Fat Hippo is that you're able to go in for a quite bite to eat, or you can take your time. I've never waited long for my food – and I've been over 5 times now.
Durham is one of the most beautiful places in England, and the Fat Hippo Durham is beautifully gothic, in a gorgeous old building lit with romantic lighting.
On this visit, I went with my Mam and my Auntie. They both decided they would share their main because they're rather big (we're a family of extremely small eaters – so if I don't clear my plate it's not because I don't like it – I'm just full!)
For my drink, naturally I ordered a Strawberry milkshake! It was amazing but I soon regretted it because it filled me up before my burger… big mistake.
We decided to share a starter between the three of us, we went for Dirty Skins. My auntie hadn't visited any of the Fat Hippo restaurants before so this was something she just had to sample! They were perfect as per usual. The perfect amount of sauce and not too much bacon bits. I definitely couldn't eat a full starter to myself and it was just the right amount for the three of us – though if you're a bigger eater than me (which isn't hard, let's be real) you'll probably manage this to yourself no problem.
Another starter that I've always wanted to try (and will get next time) are the Mac n Cheese balls – they sound drool-worthy.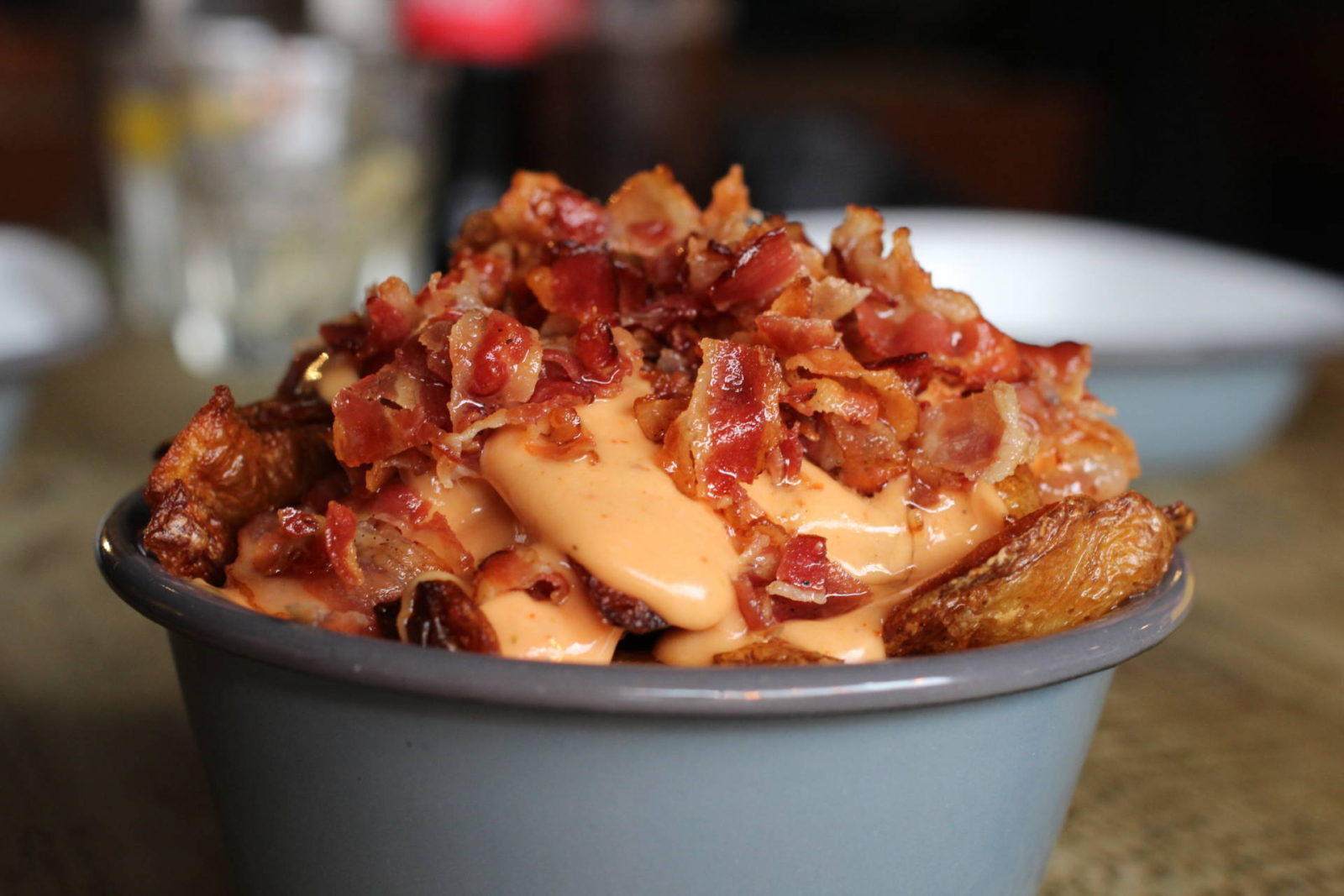 Soon after our starter, our main arrived. I went with my usual – Texas. I was contemplating the chicken as I'd had that previously – and it was the best chicken burger I've had in my life, hands down.
Burgers can be a bit of a sore point for me, I worked in McDonalds for a year so I get sick of them pretty easily (A year of Big Macs? No thanks!) and it truly does take something special for me to want a beef burger. Fat Hippo absolutely dominate the burger market in the North East in my opinion. McDonald's who?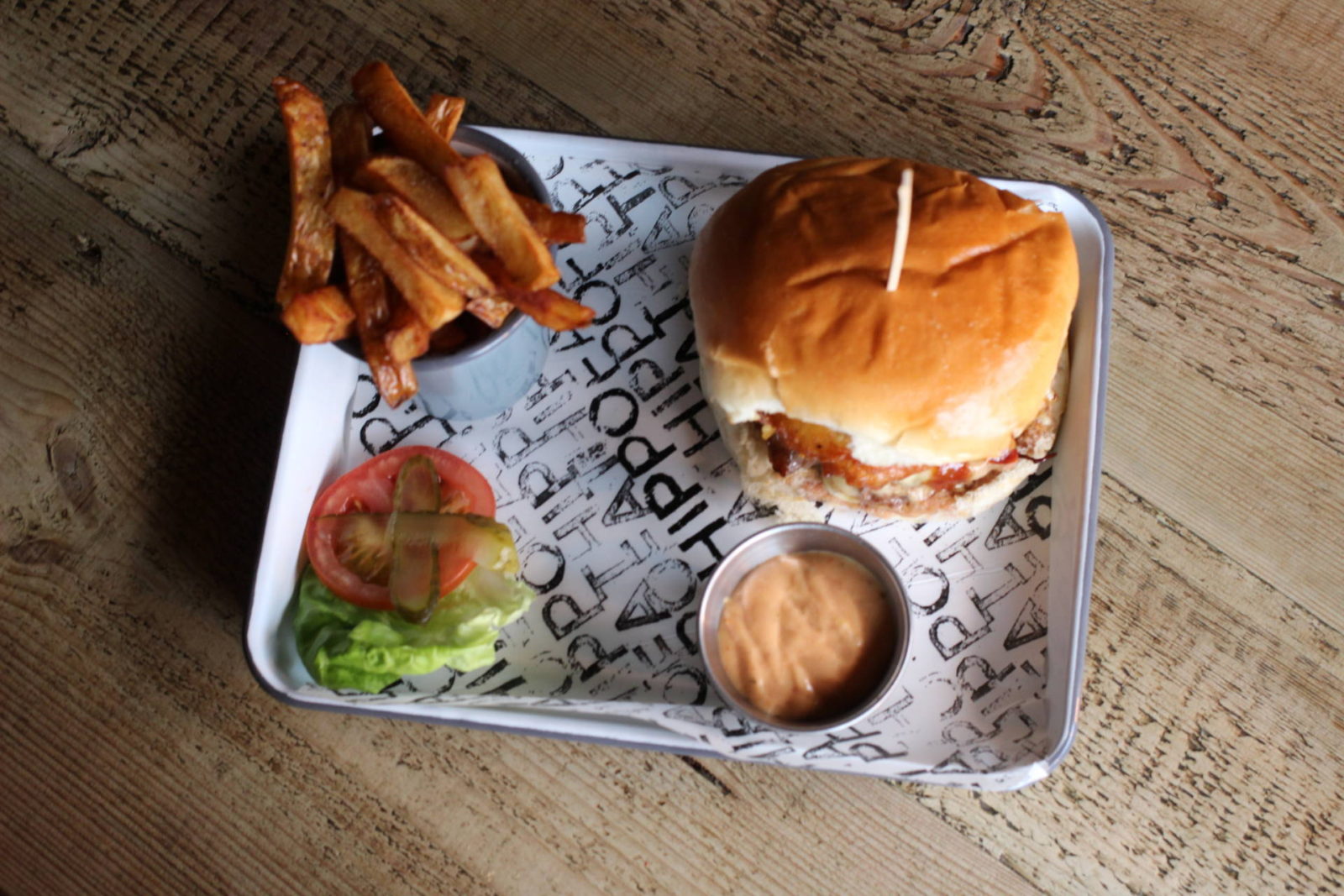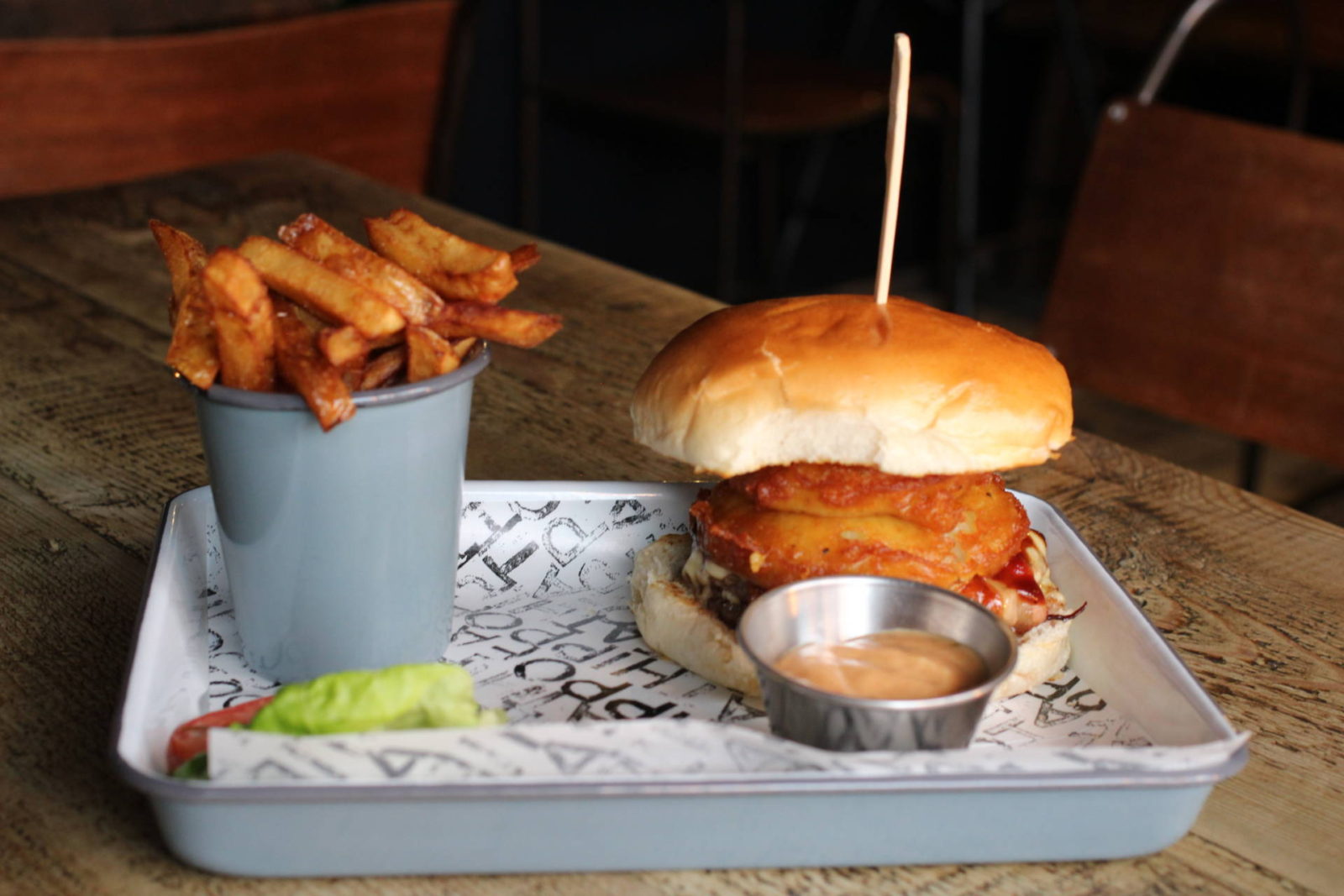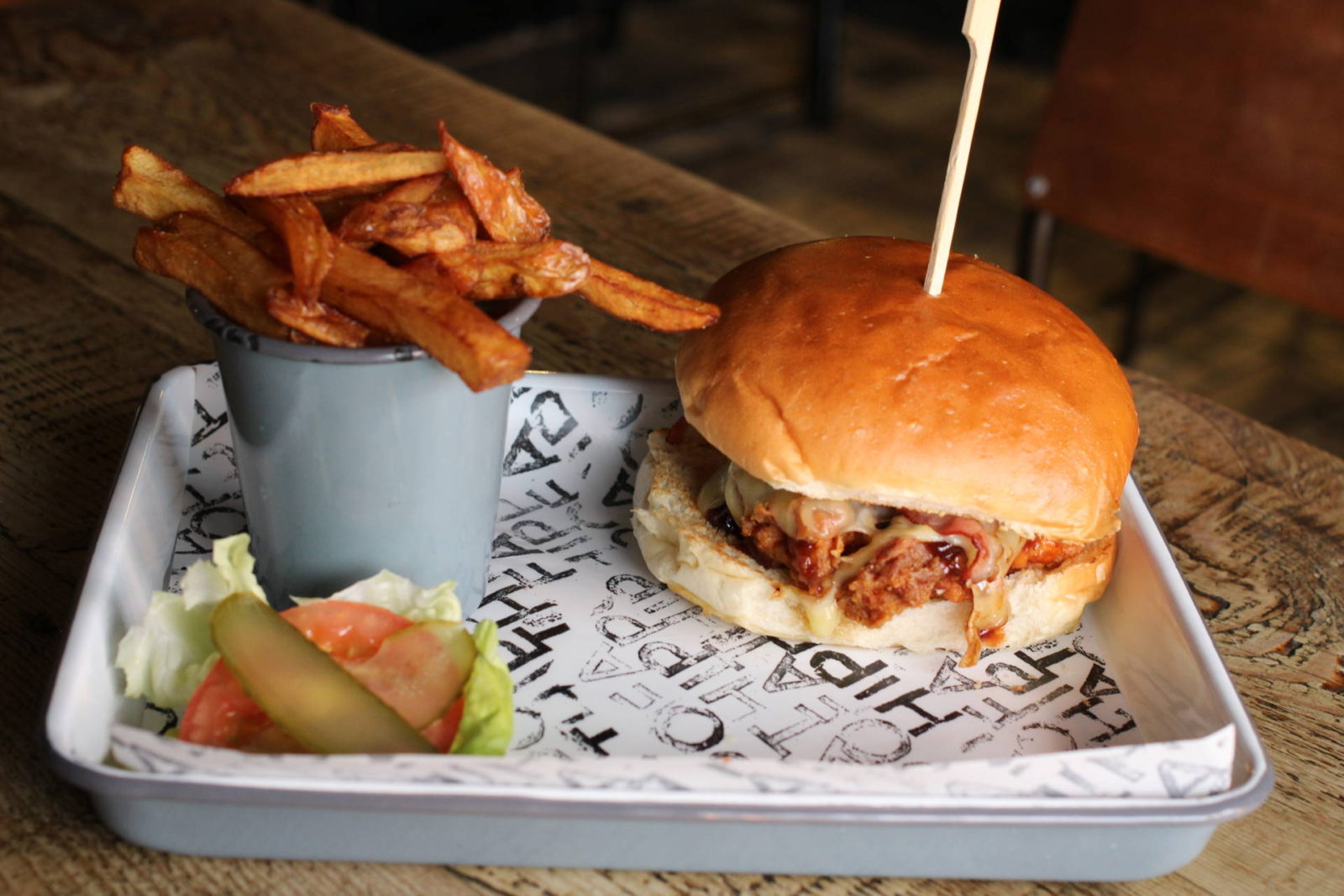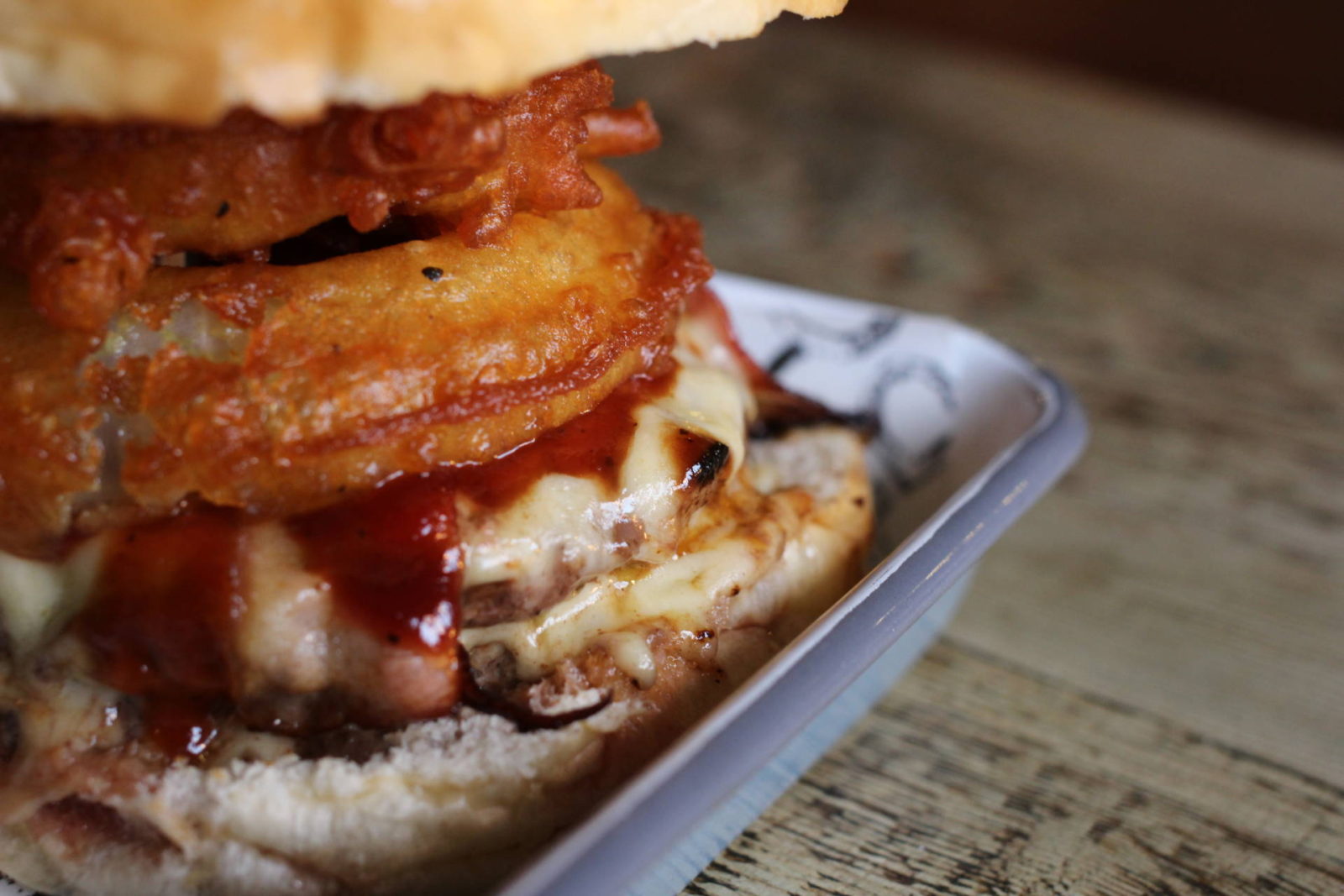 The Texas burger is a double patty burger with onion rings, bbq sauce, cheese and bacon. Everything I love rolled into one! I opted for a side of Fat Hippo sauce on the side to dip my chips into. I really wish they'd sell it in bottles because I'd eat it daily.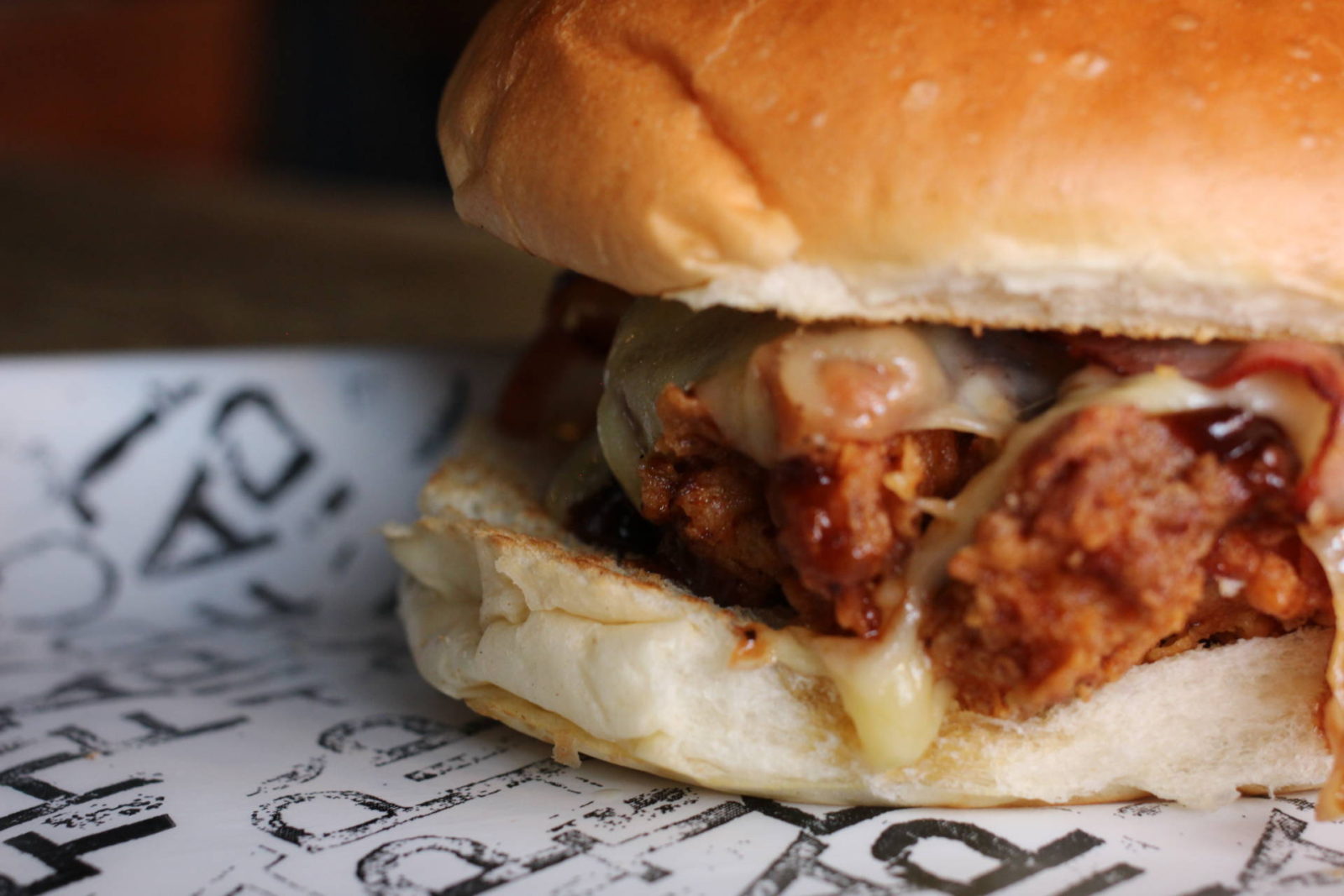 My Mam and Auntie went for the Hangover 3, which is very similar to the one I ordered. Buttermilk chicken breast, BBQ sauce, cheese and bacon. I was extremely jealous watching my Mam eat this, serious food envy.
Burgers at Fat Hippo are served pink in the middle, which my family weren't really to keen on which is why they opted for chicken instead, and took my recommendation.  You can ask for them to be cooked throughly however, which is never a problem!
Each burger came with triple fried chips, and were £9.50 each. When you compare that to the price of other competitors out there, it is much better value for money.
As I'm writing this, I've managed to make myself hungry and I'm already thinking about when I can go back.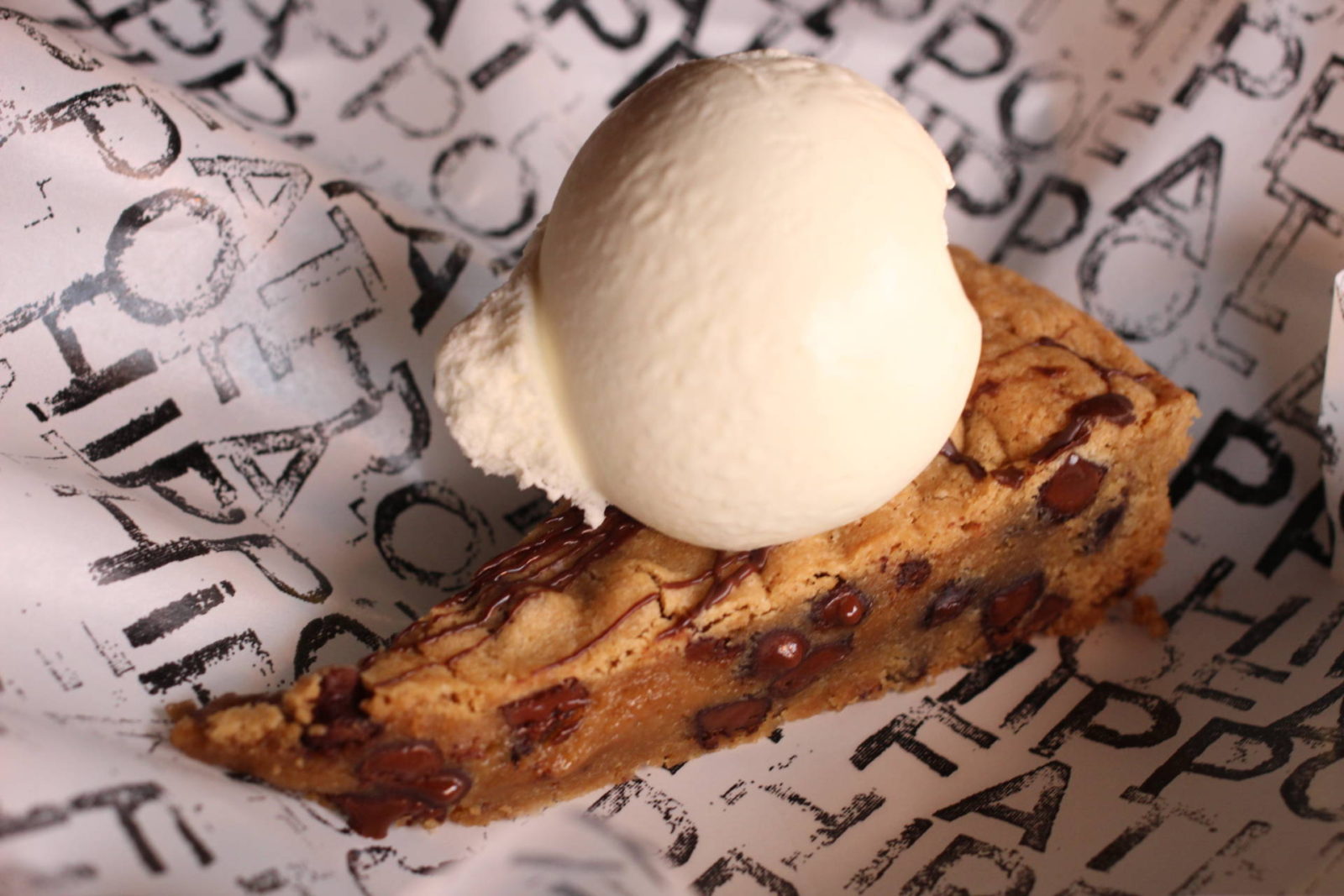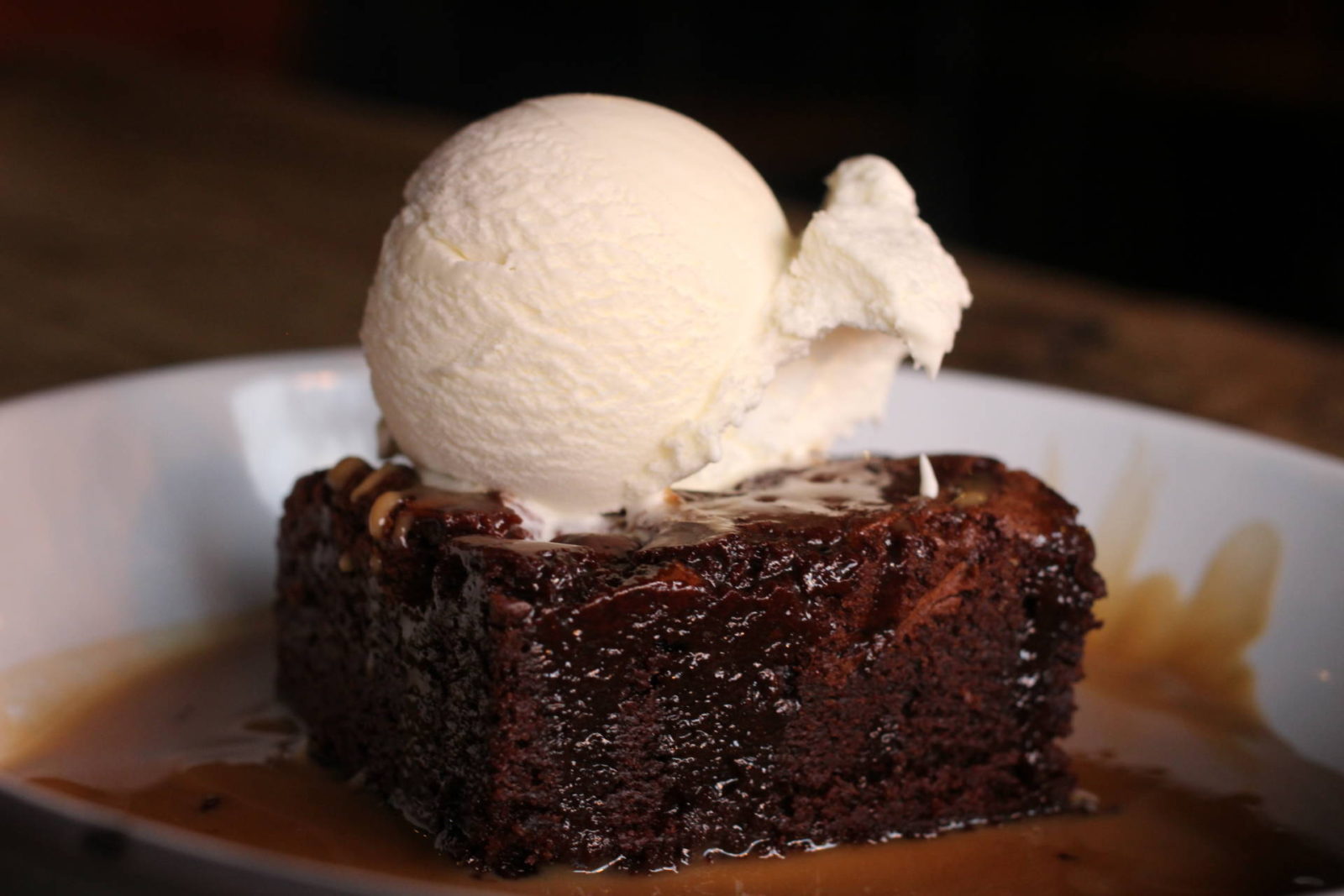 After all that, I didn't have room for dessert. As much as I really, really wanted one. I just couldn't do it. Previously I've always gone for either the brownie or my favourite, the Butterscotch Waffles. Oh they are just the best!
Even though I didn't order a dessert, my Mam and Auntie did. They went for the Cookie Dough Pie and the Butterscotch Brownie. My Mam is really fussy sometimes, even if she doesn't admit it (I guess that's where I get it from…) and she said the brownie was the best she's ever had, and that the ice cream was also beautiful. She couldn't stop raving about the whole meal.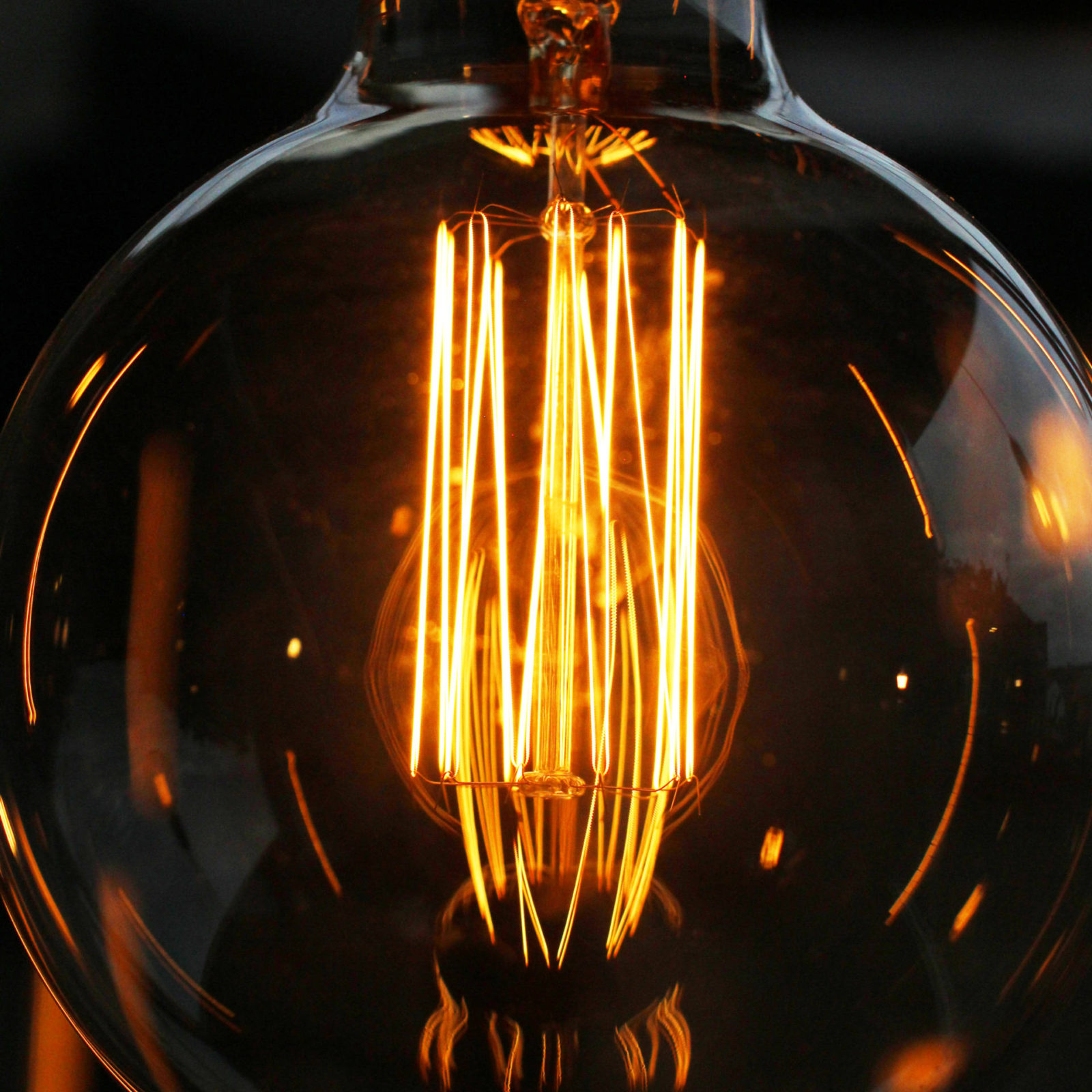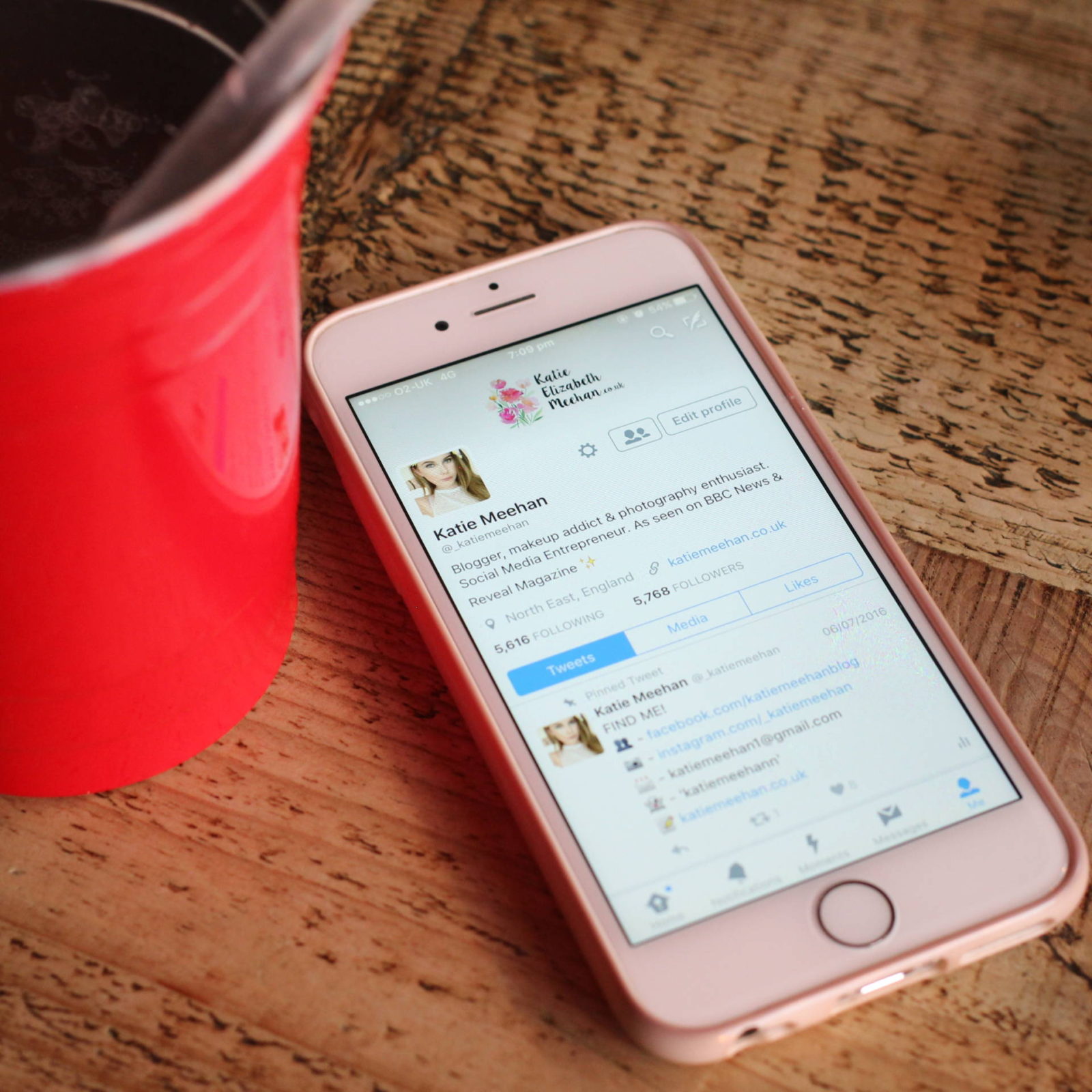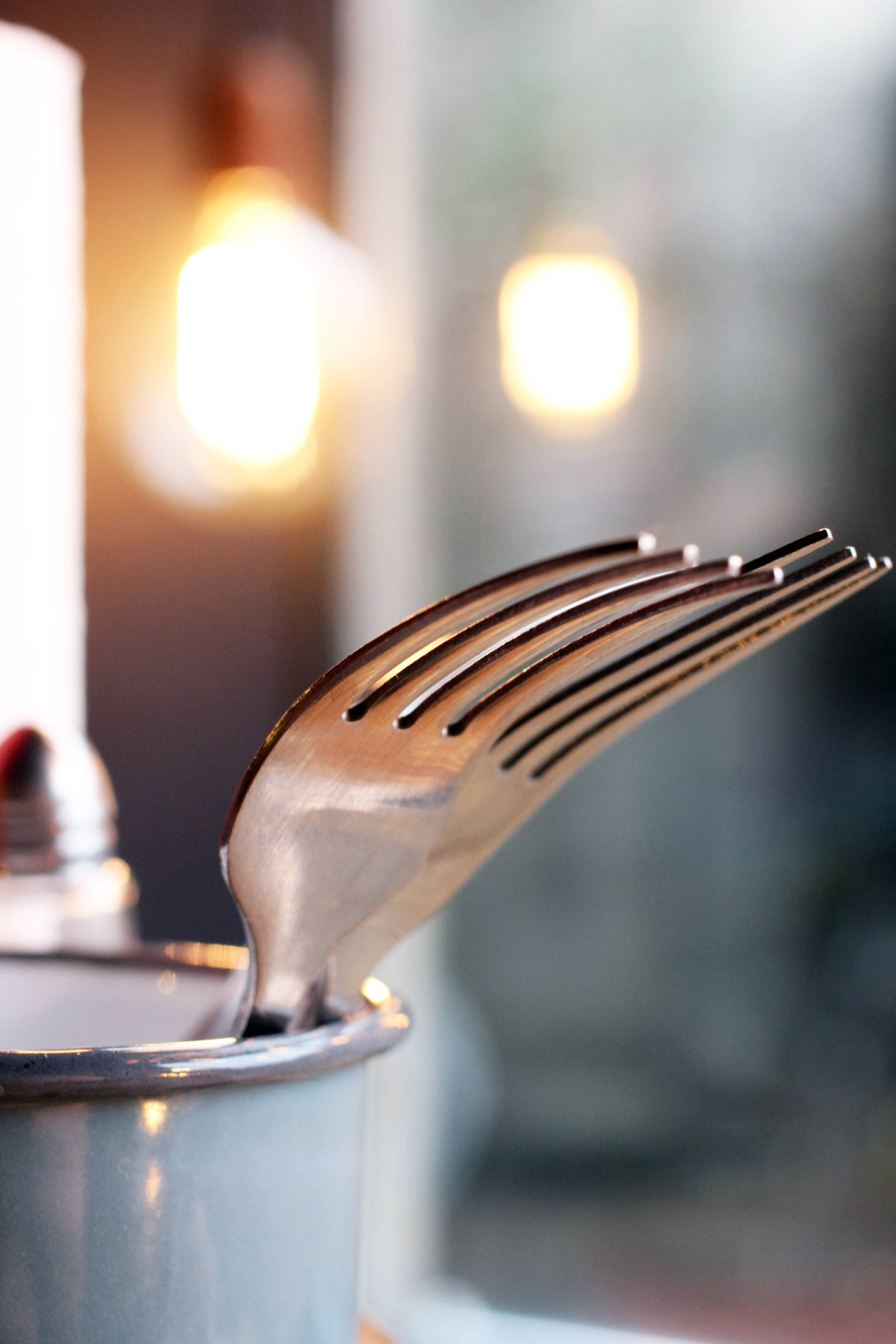 Just another little note on the interior, as you can see from my photos it is lit lovely. I didn't expect it to be as bright inside as it is. Which is perfect for Instagram-worthy snaps. The whole place was so clean, tidy and even the toilets were a pleasure to be in. Everything is decorated with so much thought. They have kept the essence of the building and made sure that it was kept to it's true character, which I admire.
We had a lovely time and were all made to feel so welcome. Sam was our server for the evening and she was so polite and cheery. We'll be back soon, and this time I'll make sure I have room for the waffle.