Hi! I'm Katie, from the North East of England. I'm a makeup addict and I love all things beauty so I started this website in 2014 as a place to chat about products I love and a place to post photos of the makeup I photograph.
I previously worked for Urban Decay and I gained so much knowledge about makeup. I also love fashion & food, so they will feature heavily within my blog too. I currently study Business Management at Gateshead College and I am also Equality and Diversity officer as well as the President of the Enterprise Society, Northern Stars.
I was born in 1995 with a rare facial condition called Cystic Hygroma which is a lymphatic malformation, I looked like this;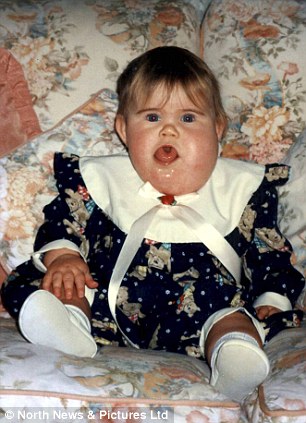 I had many operations when I was younger and although I have had them, I'll always have Cystic Hygroma… which isn't so bad! I've met some amazing friends through my condition and I believe it has taught me a lot about life.
If there's anything else you wish to know about me,  don't hesitate to ask me on one of my social media accounts or drop me an email at katiemeehan1@gmail.com