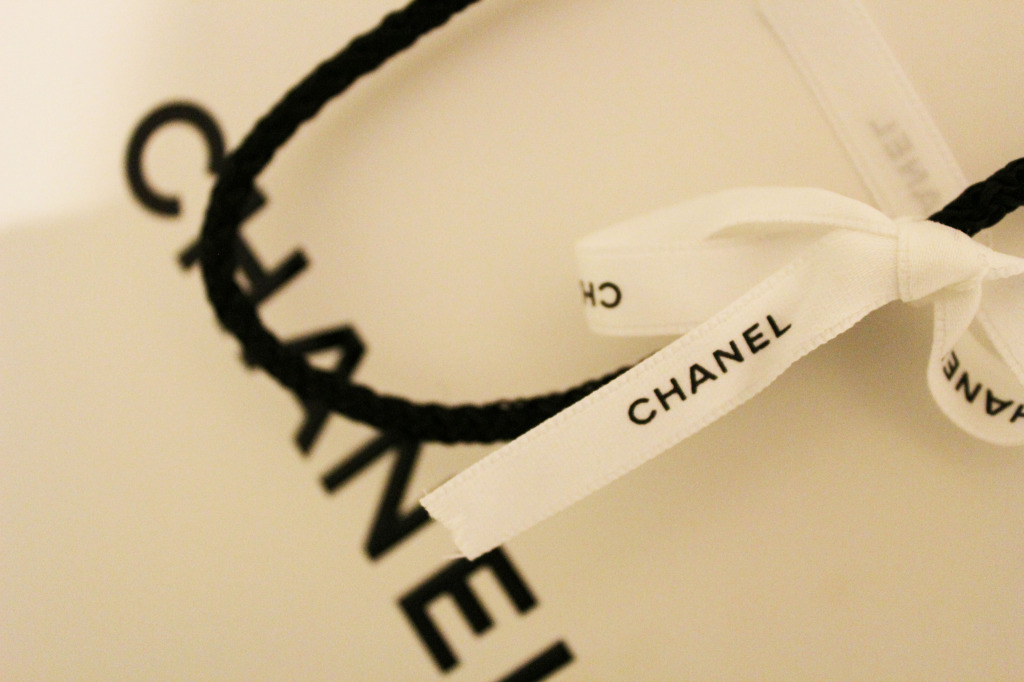 If you're anything like my mother and find it frightful to part with your money, converting to the high end spectrum of the makeup world is hard. For me I took to high end like a duck to water but what can I say?  I have expensive taste! After my mother sneaking in to use my Dior Lipglosses and ABH Dip Brow Pomade and thinking I wasn't noticing, I knew it was time to do something about it. Long gone are the days where she thought No.7 was god's gift to women and still applied all makeup with her fingers. Firstly I bought her a Laura Mercier Tinted Moisturiser for the summer of which she loves and has almost used up. Then she wanted something a tad heavier and stuck with Laura Mercier and got the ever so famous Silk Creme Foundation.

After befriending the lovely woman at my local Chanel and Dior counter I somehow managed to coax my mother and auntie into a bit of a splurge. Here is what they bought and a mini review of some items (apart from the Naked palettes because let's be real, they're everywhere and most people are sick of reading them)!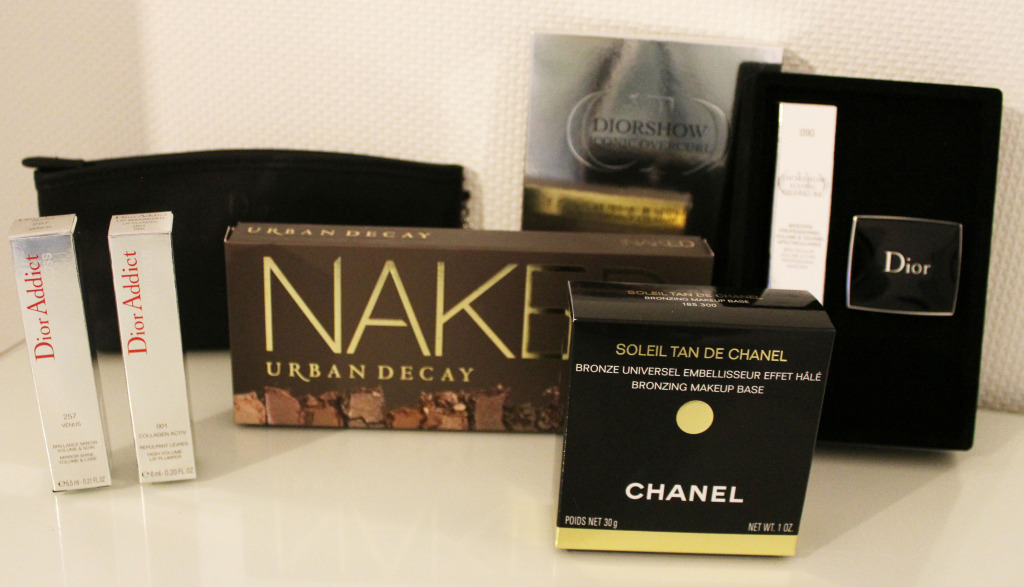 This is everything that my Mam bought herself. She is a brown haired, blue eyed middle aged woman with normal skin and a few fine lines (that you don't ever notice, I promise). This is what she wanted to get. Overall she decided upon the Naked Palette, Chanel Soleil Tan De Chanel, Dior Iconic Cover Curl Mascara with a free mini eyeshadow palette, Dior Addict Lipgloss in  and a Dior Addict Lip Maximiser in Pink. She is very happy with her choices!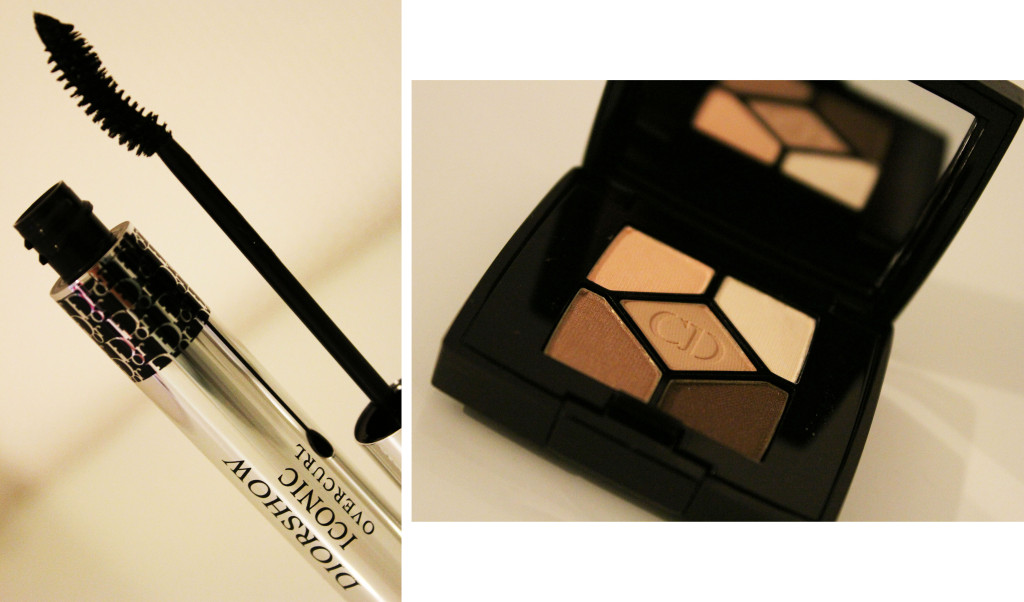 As you can see here, the mascara focus' on giving curl and adds definition to the lash which my mother and I love. The packaging is so  gorgeous and I feel like with this product it is most definitely worth paying that tiny bit more for. With this particular mascara you get a free mini eyeshadow palette which is the cutest thing in the world full of five wearable shades. No doubt I will be having a little *borrow* now and then… My mother suffers from watery eye syndrome (I.e watching too many hilarious YouTube videos and crying) therefore always likes a waterproof mascara and has had waterproof for as long as I can remember. This mascara isn't waterproof as I can vouch for her when it says, when your eyes water this does NOT come off. We're both huge fans of this product and I'll probably end up purchasing one myself!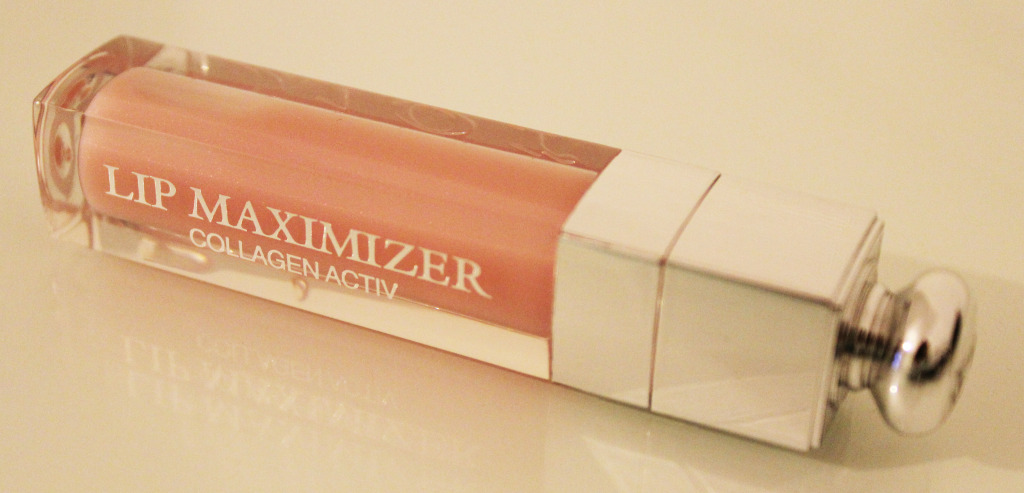 Next is the Dior Lip Maximizer in Pink. This is a plumping lipgloss that leaves your lips looking full and rosy. As my mother is sadly getting on in life now, she is finding that her lips are starting to thin out. She wanted something that would subtly plump them without having to go under the knife – or in this case, needle. She told me that it is a beautiful lipgloss that she usually wears under her lipliner and leaves her lips feeling minty and a tad bit tingly. She loves this product and it's been on her wish list for a while, most definitely a one she would repurchase.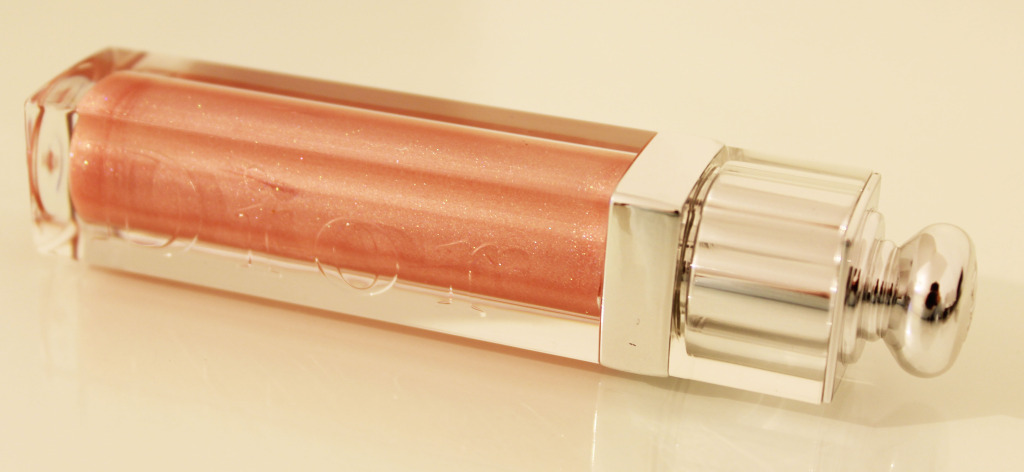 Ahhhh Dior Addict lip glosses. One of my favorite products of all time. Nothing quite matches up to these in terms of WOWing someone. These are the glitteriest glosses (there are some matte shades, don't worry) that I've found that don't look or feel tacky. They are so elegant and beautiful and this colour suits my mother wonderfully! It's the perfect amount of sparkle and is gorgeous teamed with the lip maximizer, a lip liner and a dark brown smokey eye. I have absolutely cons of this product, I would go as far as to say 10/10. 10 for colour, 10 for packaging, 10 for quality, 10 for staying power. A real perfect gloss and a great investment.
It's beautiful isn't it? Ahhh. Nothing quite like a luxury product like Chanel. Gorgeous. It really did not take much convincing for my mother to purchase this, thankfully. She loves her bronzer and even so cream bronzer. My mother likes light bases and despises heavy products. Her and my auntie are similar that way. Barely there makeup is what they prefer. Neutral tones, pink lips and a tonne of brown. Classic look!
So, that's all for the makeup my mam got – now onto my aunties!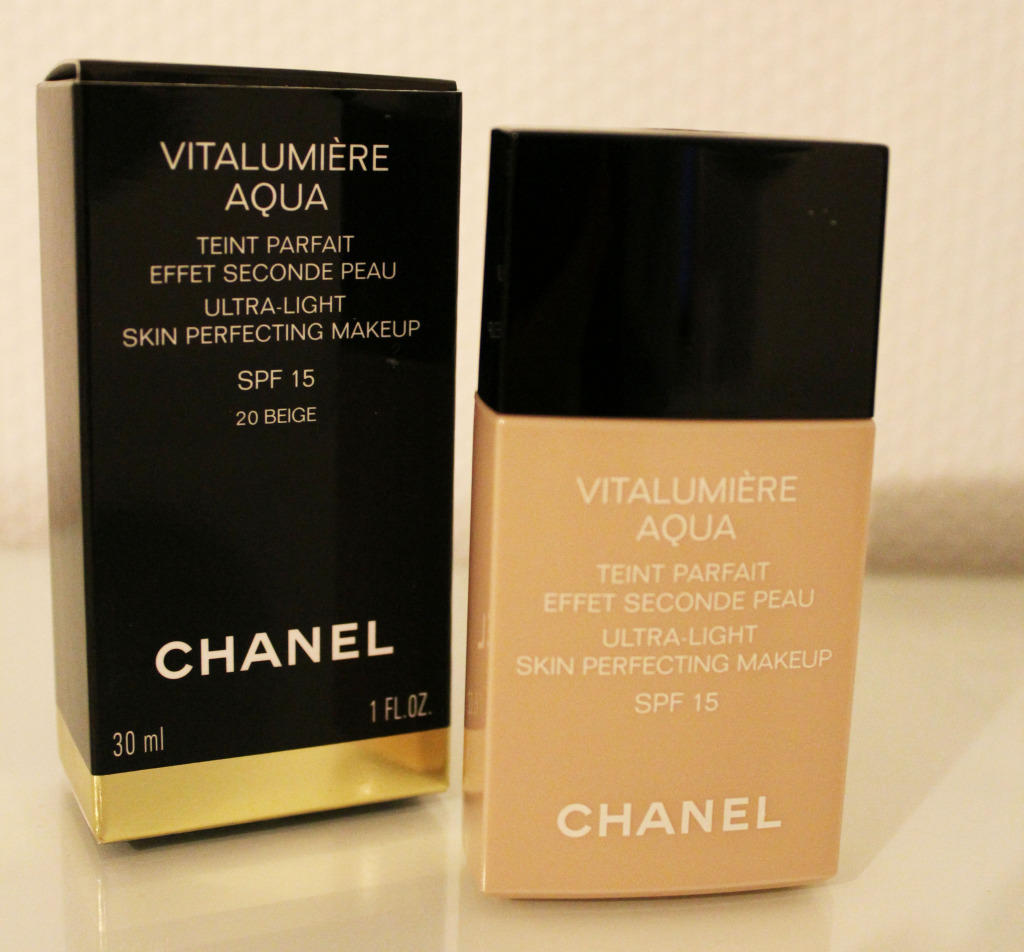 The first thing she picked up is the Chanel Vitalumiere Aqua foundation – which I love on her. It's gives a gorgeous finish and because she's a little bit older now, I thought a more of a matte finish would better suit her. I absolutely love the Vitalumiere original as it is much more of a dewy finish (this is next on my list of foundations to try!) She loves this foundation and I couldn't recommend this enough. It's such a gorgeous and creamy foundation – ultimate indulgence.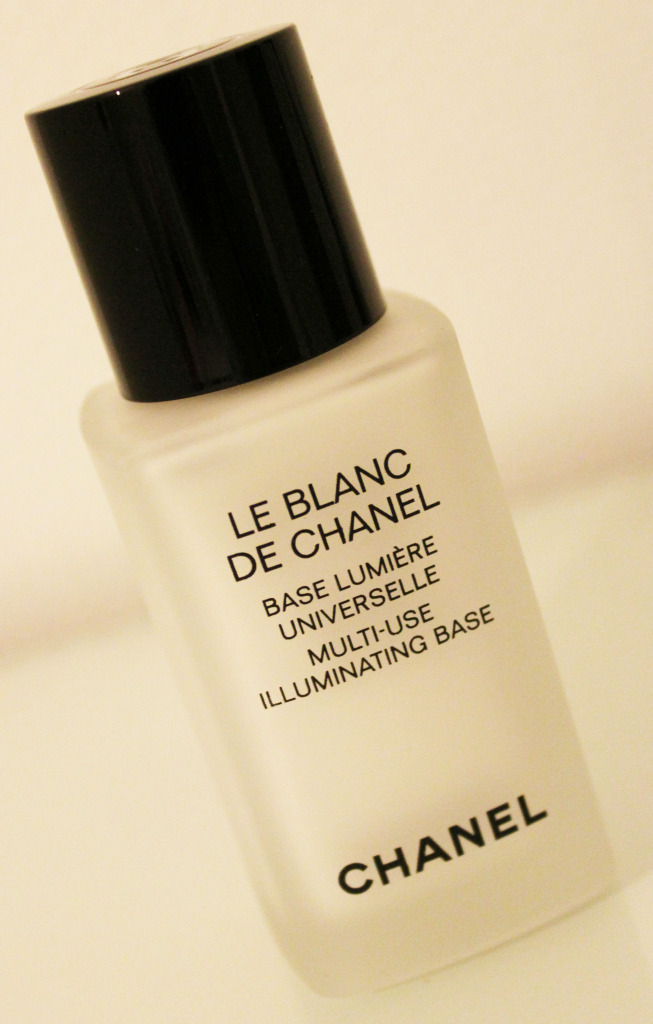 Ooooooooh, the first skincare  product of which I am SO jealous of. Seriously. This is beautiful. Chanel Le Blanc De Chanel. A beautiful illuminating primer. There's not much to say about this product apart from that it does everything you expect a primer to, and it's illuminating. Which is great for my auntie because she wants a subtle glow – which this gives. I have a feeling that if I put this underneath my Nars Sheer Glow it would give the greatest radiant glow imaginable. I'm going to have to buy it now aren't I…?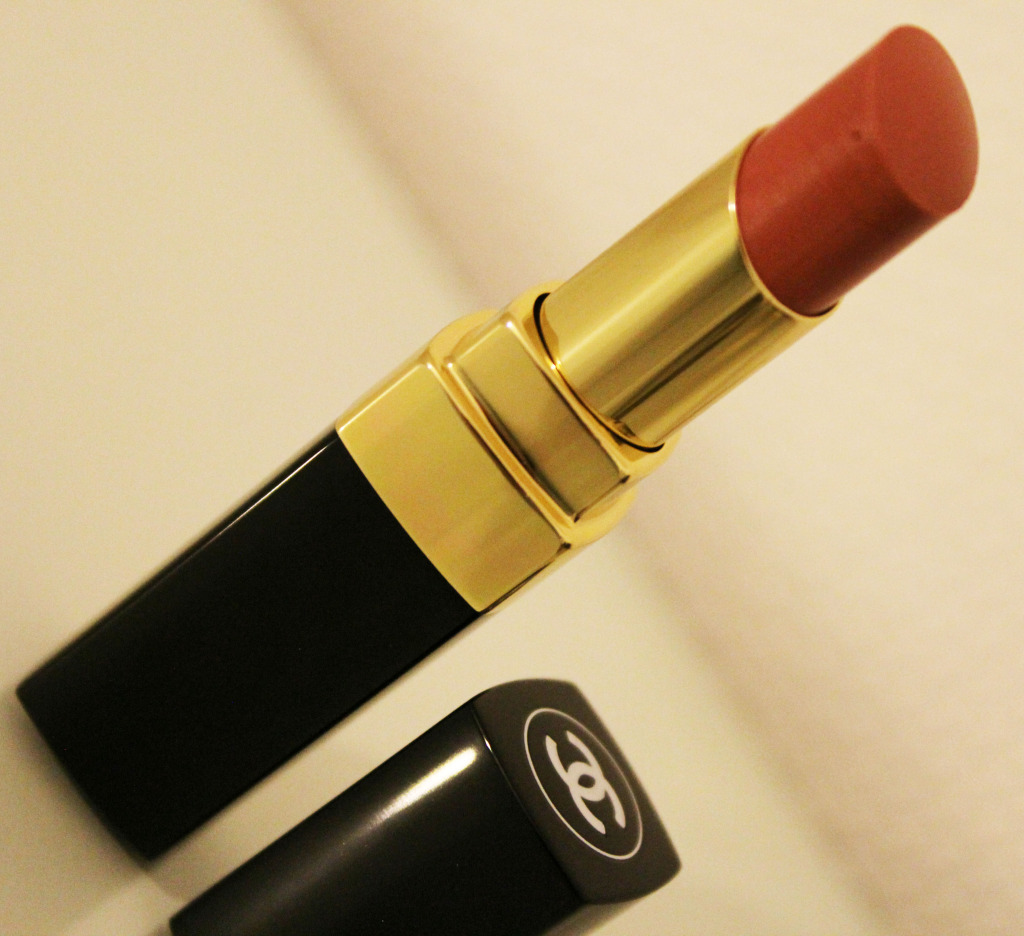 What's high end without a Chanel lipstick? Nothing. I really don't have much to say about this product. The packaging is classy, the colour is versatile and competitiveness and the staying power is good. I feel as though this should be a staple in everyone's hand bag. I love it and so does my auntie!
In all, my mother and auntie are both extremely delighted with their purchases and are definitely going back at a later date for more products. Next it's a trip to Kevin Aucoin and Nars. For me though…
What high end products are you dying to try? I have a list about a mile long but unfortunately not the bank balance to match. Let me know in the comments below!
Lots of love, Katie x
 P.s I have LOTS more to come, expect Lush, a birthday haul and a GIVEAWAY!