I love switching up my eye makeup and it's something I rarely have time to do. Blending away can take ages and on a morning it's something I don't always have time for, so when I have time to really go to town with my eye makeup, I'm very happy! This post is something I'm planning on trying to do quite often as I really enjoyed it. Taking and editing the photos took almost no time at all! Not every day I wore makeup, I like to stick to a few *off* days if I can to let my skin breathe.
Monday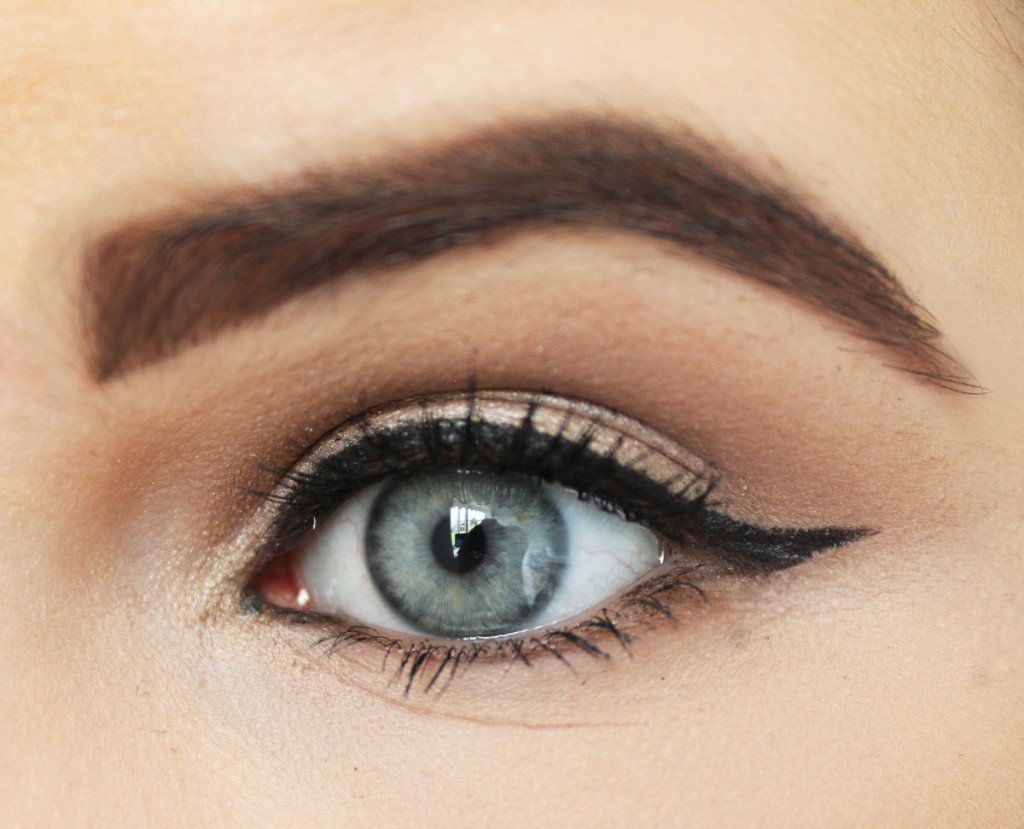 Using my Naked Basics 2 I blended 'Primal' and 'Cover' into the crease and lower lash-line. I then used 'Skimp' on the lid and inner corner, Kiko liquid eyeliner, Anastasia Beverly Hills Dip Brow Pomade in Medium Brown & Rimmel Scandaleyes kohl eyeliner in black on the upper waterline. I also used No.17 Falsif-eye Mascara for the top and bottom lashes.
Tuesday
I didn't have enough time to snap a photo on Tuesday, but it was the same as above except I used 'Half Baked' from the Naked palette on the inner corner and lid.
Wednesday
Same as above, but without the liquid eyeliner and I used a Kiko Watercolour gold eyeshadow on the lid.
Thursday
For this look I used my Naked Basics 2 in the crease (same as always!), YSL Pure Chromatics (palette no. 20) eyeshadow in the rose/copper gold on the lid and inner corner, Nars St Paul De Venice duo smudged under the eye along with the Rimmel Kate Moss eyeshadow stick in the shade Rose Gold. I was feeling pretty autumn this day! I wish I had of winged the eyeliner as I feel my eyes look bare without it.
Friday
I didn't wear any makeup on Friday as I was just getting things done in the house & pottering (lounging) around.
Saturday
Saturday I attempted a cut crease, it kind of worked. I used 'Skimp' from the Naked Basics 2 on my inner corner & lid. I then used 'Primal' blended out with 'Cover' on the crease and lower lash line. I then used the Kiko liquid liner, a nude kohl liner on my lower lash line, Ardell Demi Wispies lashes & Anastasia Beverly Hills Dip Brow Pomade in Medium Brown on my brows. I must say, I'm pretty proud of this winged liner (for once…).
I thoroughly enjoyed making this post and I can't wait to continue doing them. It will be exciting to see how my makeup skills transform over the next few years. Let's hope I look back and think 'Wow, I'm way better than that now!' A girl can dream…