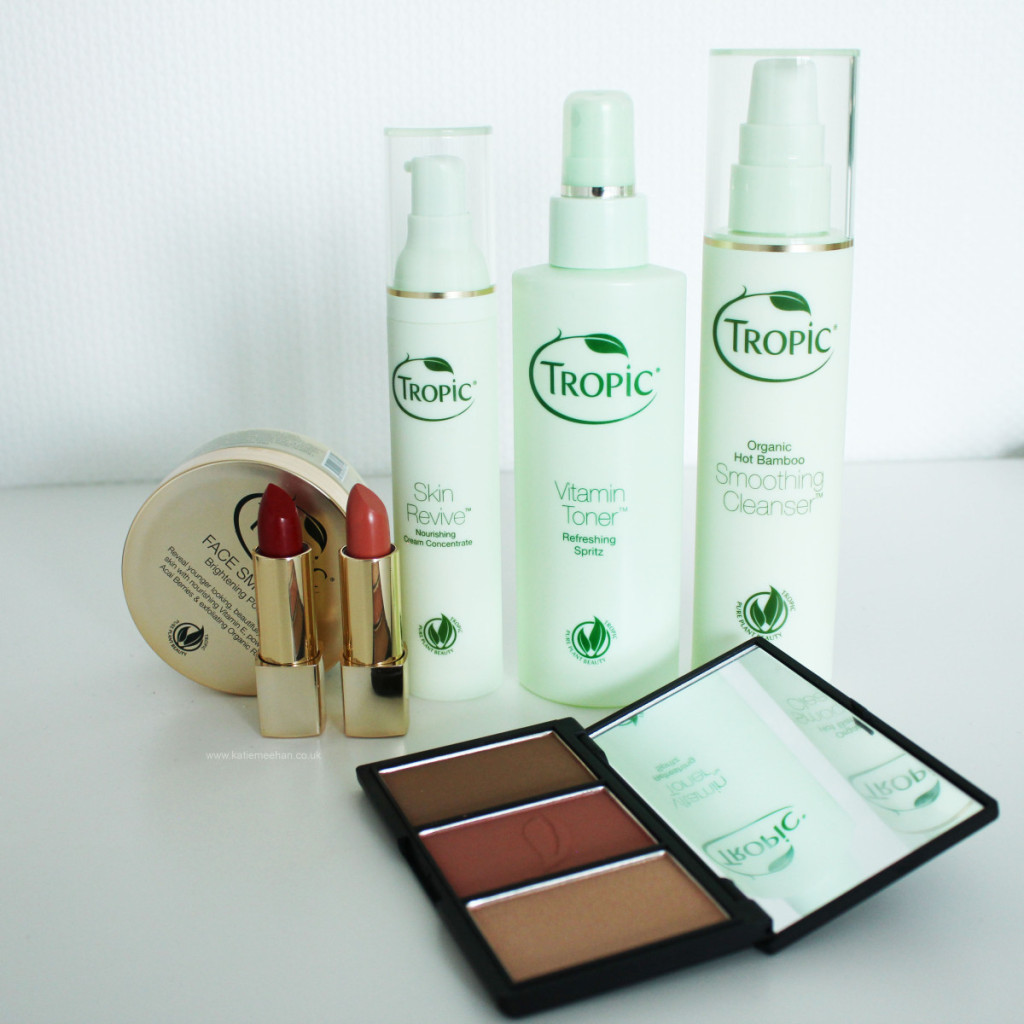 *These products were sent to me to review, thank you Tropic!*
Sometimes I find choosing presents for people rather difficult, especially if they're picky like me. I don't think you can do much wrong with skincare and makeup for women, especially not Tropic. Tropic are a guilt free brand, every product is vegan, cruelty free and organic and will please even the fussiest of receivers. But is it good?
I've had these products for a long time now and I wanted to truly test them for myself to make sure I wasn't recommending something I didn't believe in. Well, you're reading this now so I must like them. In fact, I love them. I was sent a Face Smooth Brightening Polish, Skin Revive Nourishing Cream Concentrate, Vitamin Toner, Organic Hot Bamboo Smoothing Cleanser, two Colour Click Lipsticks (one in Poppy and one in Peach Perfect) and a Vintage Rose Sculpting Palette. I could go into an in depth review into every single product and bore you, but I'll keep it brief. I absolutely love using these products. They are absolutely everything I wish for in skincare.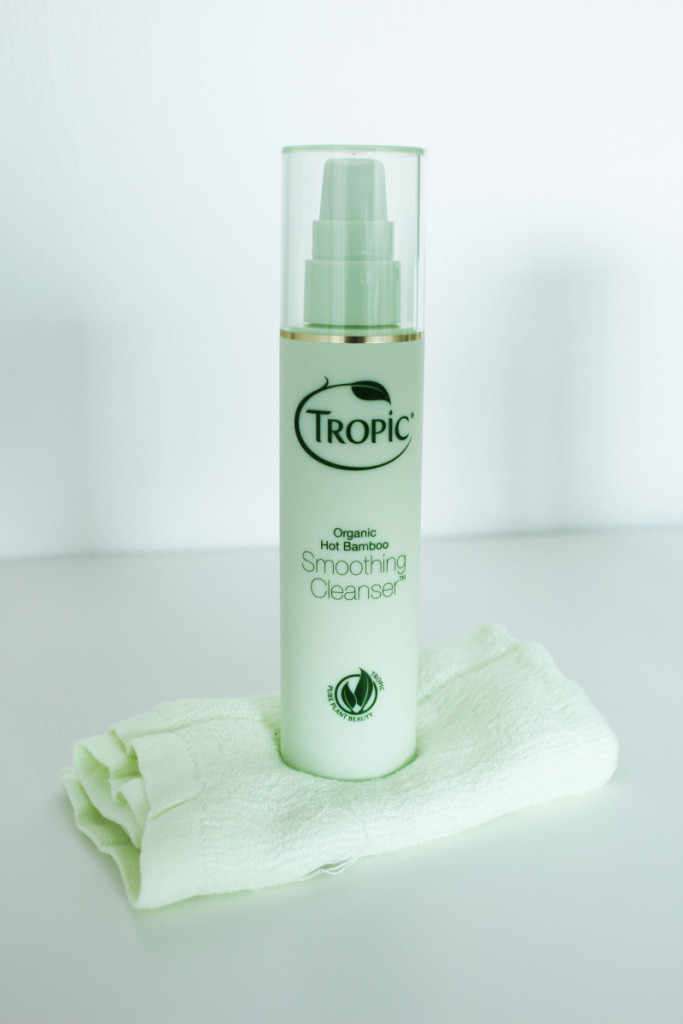 For years now I've always made my own scrub with olive oil and brown sugar, but it's a bit too rough for my face. When I was sent the Face Smooth Brightening Polish I was glad, but I didn't expect too much. I was wrong, so wrong. It has a sweet citrus smell that is so refreshing on a morning and really wakes me up and leaves my skin feeling moisturised, soft and looking bright. I'd go as far as to say this is my favourite product I've ever tried from Tropic!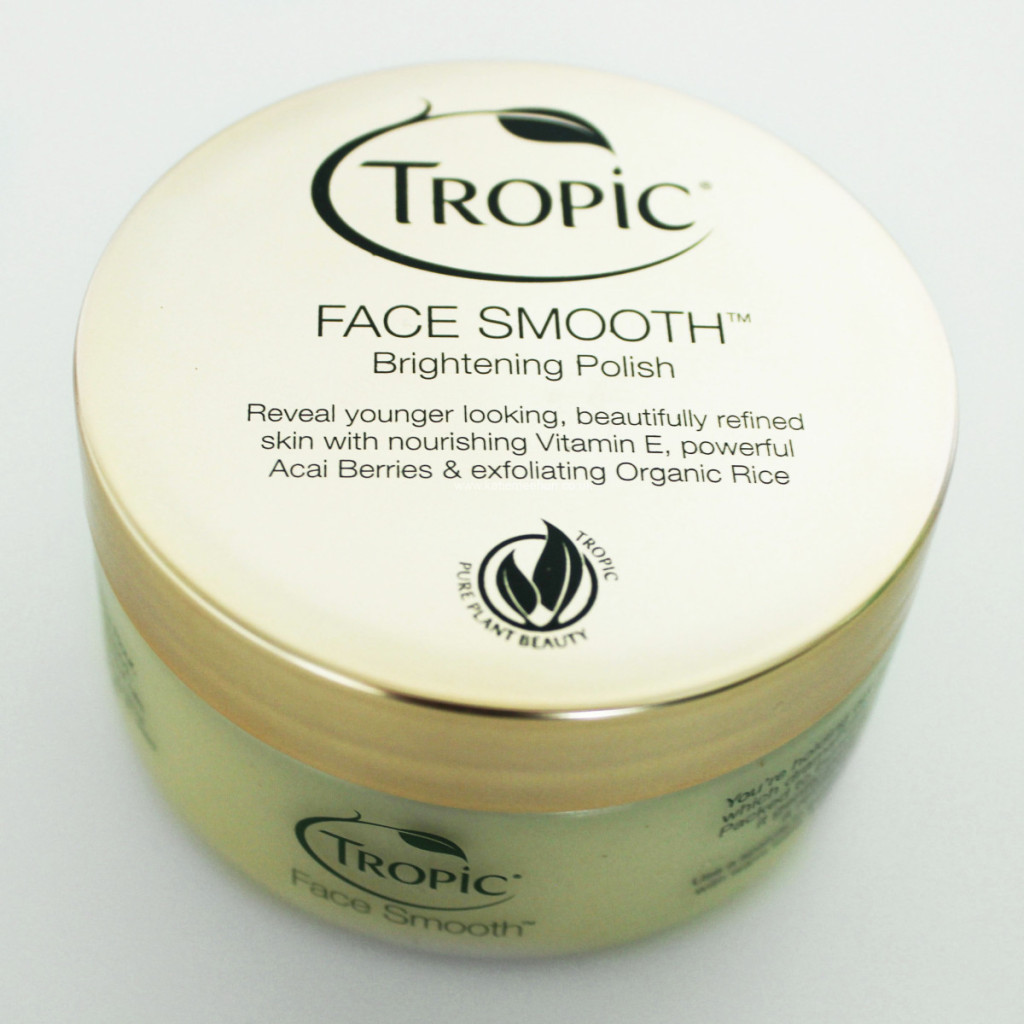 Cleanser and toner should be a staple in every persons skincare routine, no matter the age or gender. I usually use the Liz Earle duo which I still do love, but I also use the Tropic Smoothing Cleanser and Vitamin Toner as I know for a fact they're vegan and cruelty free. I can't tell much of a difference between the Liz Earle products and the Tropic, apart from the colour. Tropic has a different smell and I find makes my skin a lot more moisturised than the Liz Earle. It's something I'll be buying for my mother for her birthday soon! The products are so gentle and nothing has broken me out, I can't imagine they would break anyone out actually, they're so soft and kind to my skin. The toner is a spray which I LOVE. It's great on a morning when you need that shock of something cold to wake you up, and its great after a hot bath to cool the skin.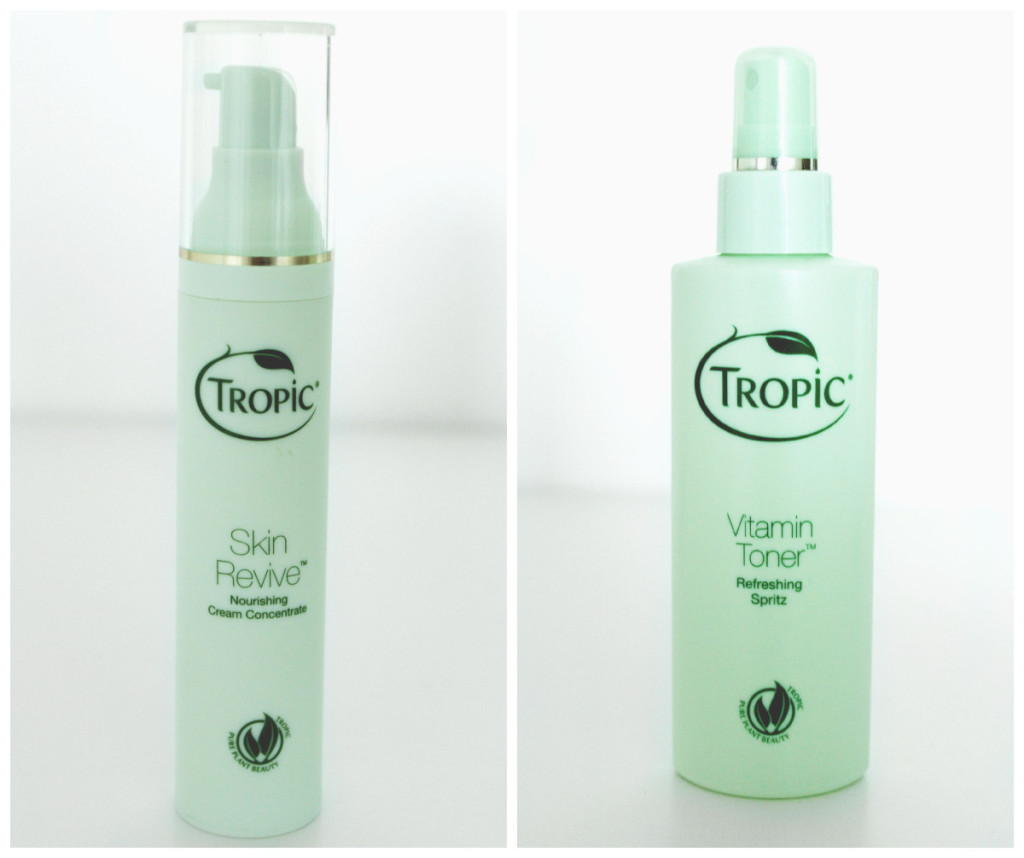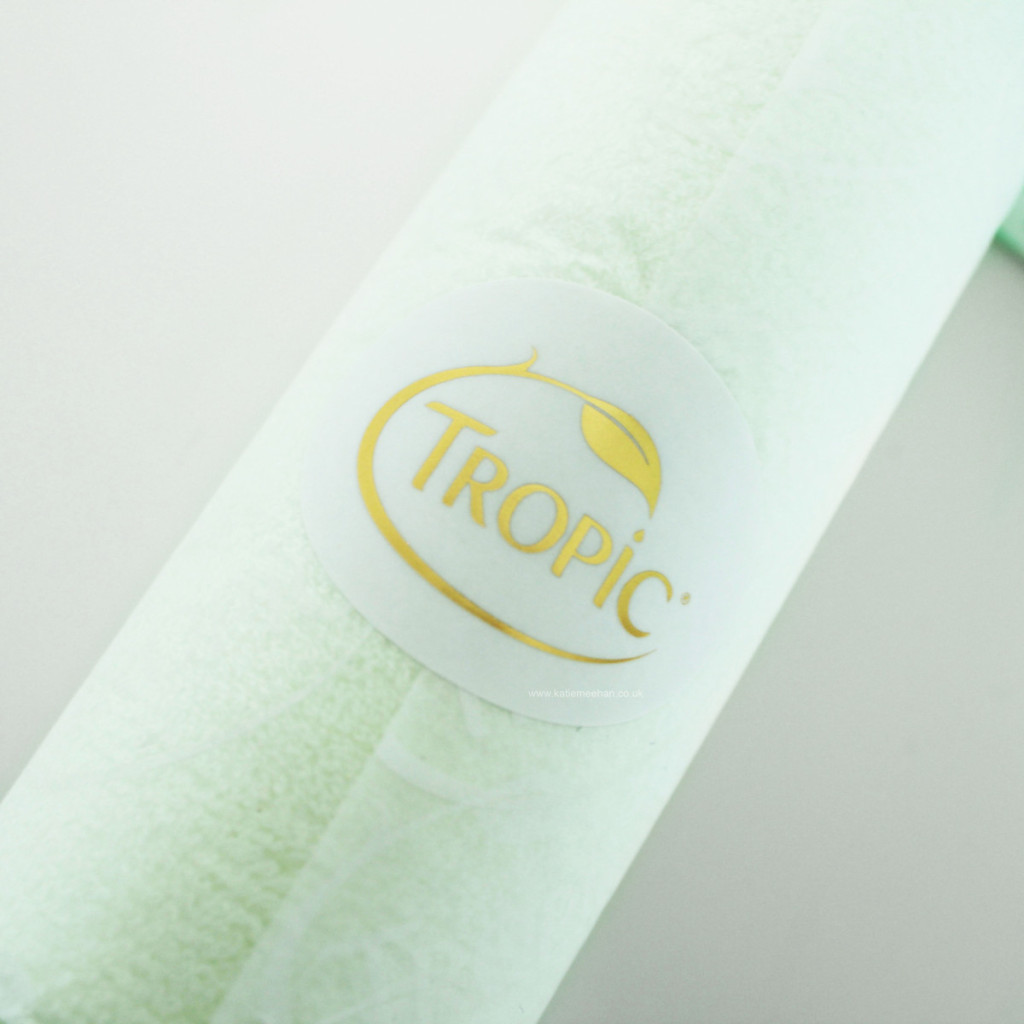 I've never really used a nourishing cream concentrate until Tropic so I didn't really know what to expect. I'm still not entirely sure if I use it in place of a moisturiser or as well as one, so I've been using both (just in case!) When I wake up on a morning after using it, my skin is so soft and feels revitalised. I was afraid it may make my skin oily or a little over-moisturised but it's just perfect. When I wake up and wash my face, I just feel as though I've finally found skincare that I'd happily use for the rest of my life. It's so gentle, pure and effective and I'm just so happy with the results.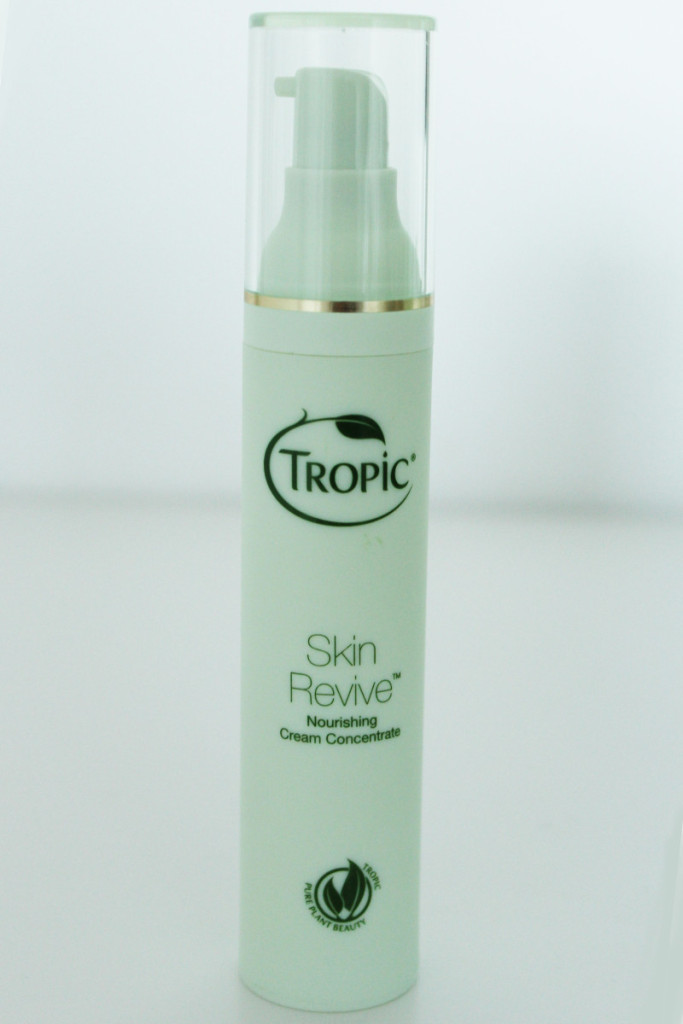 Oh by the way, I have normal skin. It gets a little dry in the winter and I get the odd hormonal break out, but apart from that I have no problems. The best way to describe this range is that it really compliments my skin in a way no other skincare has been able to do. My skin feels clean and fresh. I like the way that Tropic have not put any crazy claims on their skincare, they don't claim it will magically make you look twenty years younger, because the only thing that can really do that is surgery.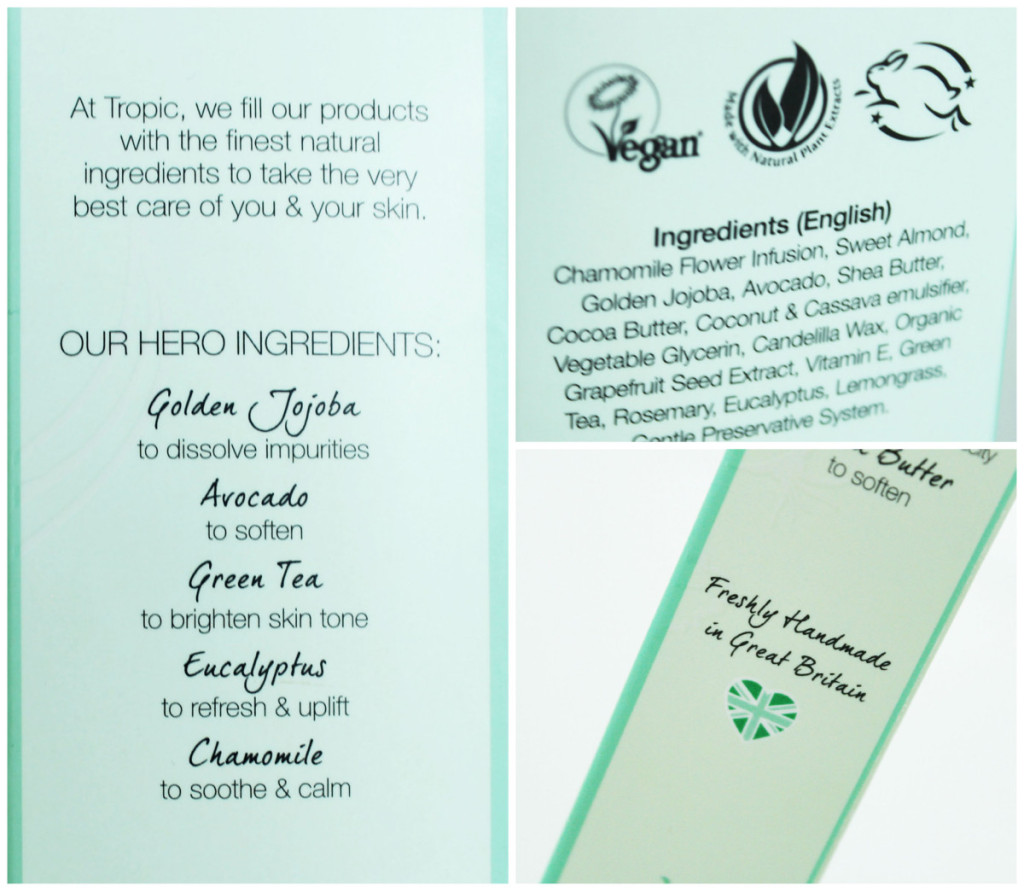 If you've read this blog before, you'll probably already know that I'm a complete makeup addict and I love receiving new makeup. I'll be honest with you, of course I dislike testing on animals but I've never really properly looked into it or thought about it. I figured because testing on animals was banned in the UK that it wouldn't matter what I used. But it does. About two years ago I found out what Vegan was, before that I had no idea it was a thing. It was rather enlightening and I admired everyone who was a vegan. Using vegan makeup means that I KNOW that no animal has been harmed what so ever in the process of making this product, which is really important.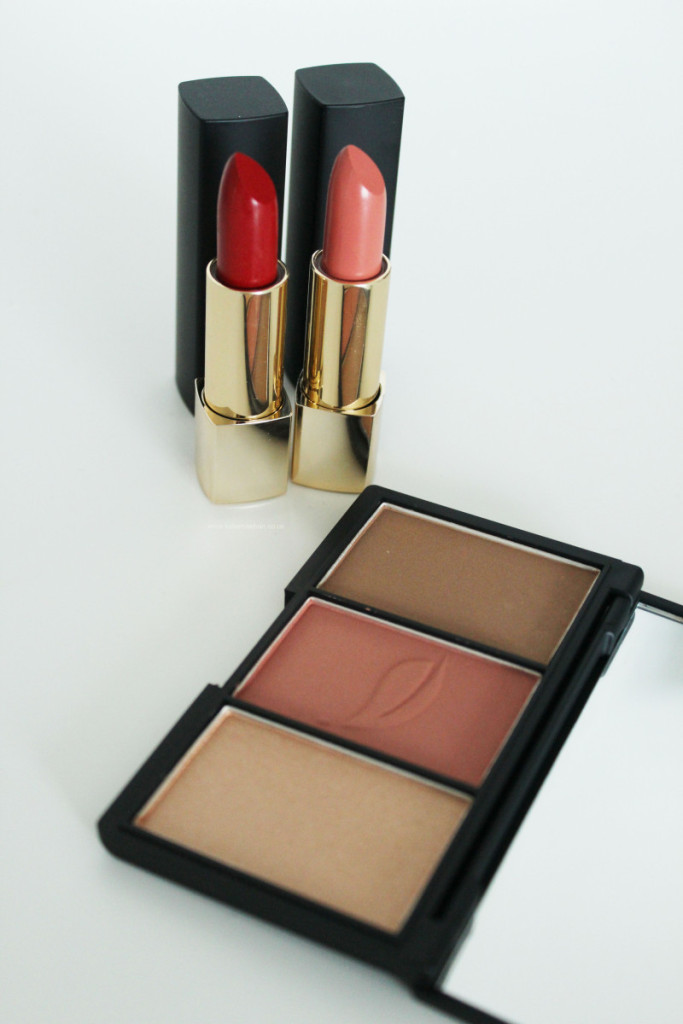 As I'd never used Tropic before I wasn't sure what to expect. I didn't know if the makeup was going to be any good – but it is. I love the contour kit and the highlight compliments my pale skin beautifully. It's a gorgeous champagne gold that makes me look naturally radiant. The blush and contour shade suits me well too! They've really catered well for us fair skinned  girls, which so many companies get wrong with contour shades.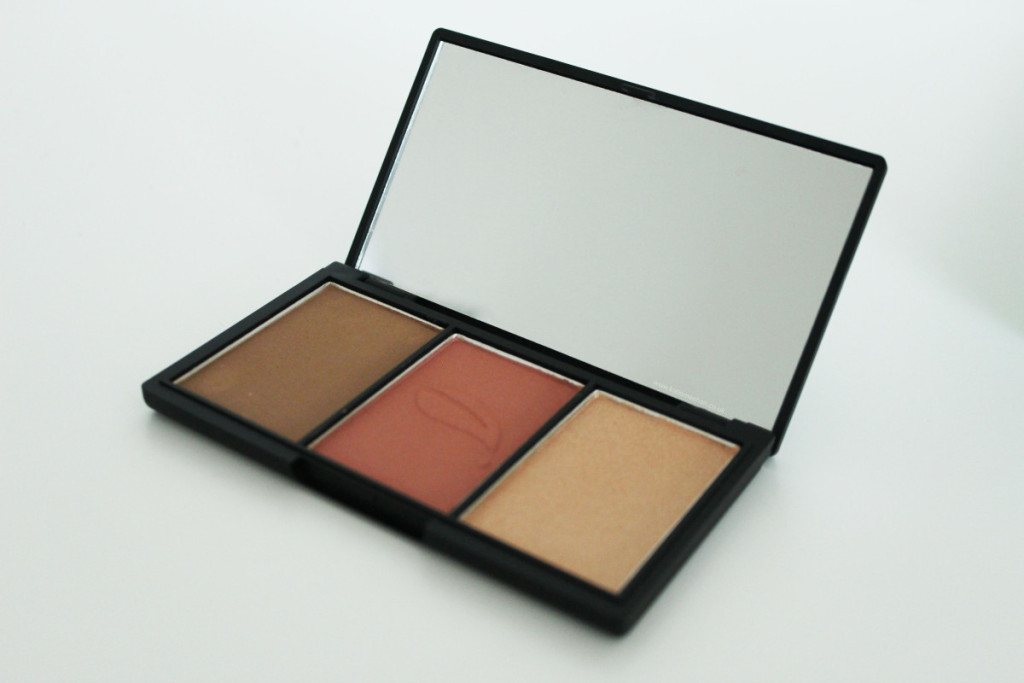 The lipsticks are to DIE for. They have such a soft, creamy consistency and they last well on my lips. They're hydrating without being over-glossy, which I dislike in a lipstick. If I want glossy lips, I'll wear a gloss. I love the unique packaging with the click system. To get the lipstick out you have to click the bottom of the packaging which means there's no nasty accidents at the bottom of your bag which result in a broken, expensive lipstick with bottom-of-handbag debris stuck to it. This happened to my favourite lipstick once and I was absolutely gutted! I can't fault the lipsticks either.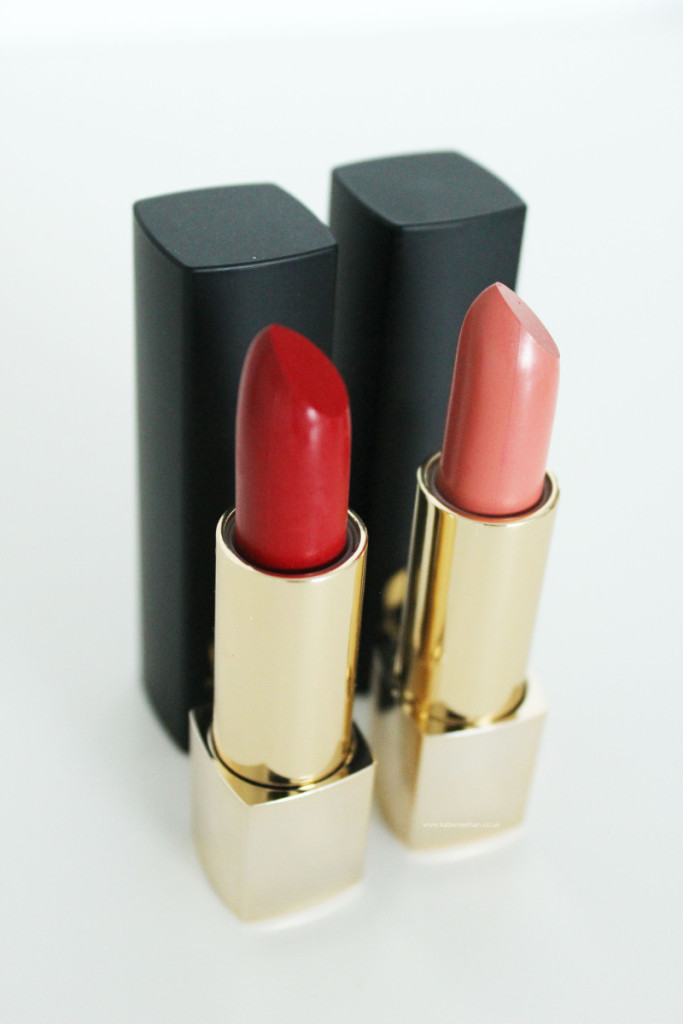 Honestly, I can't fault any of this range. I truly do love it and I can't wait to discover more from the range. If you do try it, please let me know! I'd love to hear your thoughts. A massive thank you to Tropic to sending me these products to review for them, I hope I've done them as much justice as they deserve.
Lots of love,