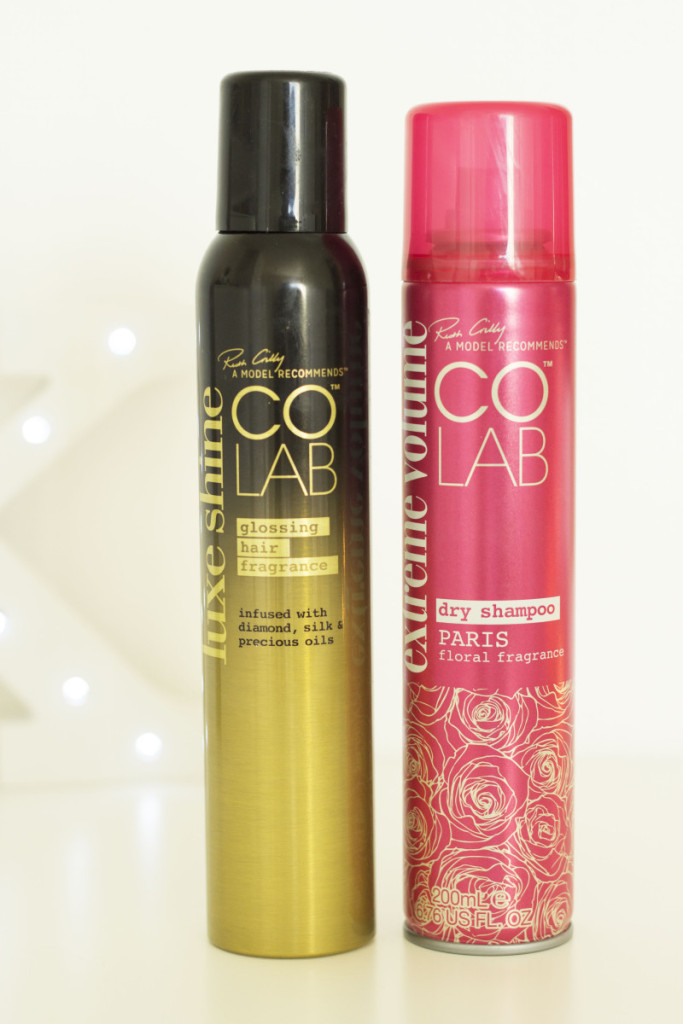 It took me way too long to discover dry shampoo, I think I was around 15 or so. It would have saved me many early mornings having to get up to wash my hair for school. Up until a few years ago, I'd say Batiste was the only dry shampoo in the drugstore that really existed. Now we have Aussie, Pantene, Toni and Guy and now Colab Dry Shampoo by Ruth Crilly – A Model Recommends. I've been buying Colab dry shampoo since it came out in October 2014 and honestly, I didn't think I'd think much of it until I tried it. I've never bought a different brand of dry shampoo since, only switched from the original one to the Extreme Volume range when it came out.
I find Batiste to be quite chalky and leave my hair feeling fine, dry and talky. I just don't like it. I don't have oily hair and I can usually last around a week without NEEDING to wash my hair (although I do wash it every two to three days). I use this dry shampoo straight after washing my hair for unmistakable volume without the damage backcombing gives you and it always lasts a lot longer for me than backcombing too. There's many different fragrances but honestly, it doesn't bother me. I chose pink this time as it's a pretty colour. I don't know if i'll ever switch dry shampoos, unless they discontinue this. Which would be such a silly thing to do!
The best thing about this product, besides the volume, is that you have to spray quite a lot of product before it covers your hair in that ghoulish white mask. Even if that does happen, it's very easy to get rid of. Just brush through your hair or rub it into your scalp and it's gone. I feel like with others I've tried, you can tell I've used dry shampoo and it gives my roots a grey tint, so that my roots look a different colour to the rest of my hair. If you wear dry shampoo a lot, you'll probably know what I mean. To round this little summary up, I'd definitely give this product a 8/10. The only downside is that they don't do a brunette version!
The Colab Luxe Shine Glossing Hair Fragrance is a new product and I was so excited when I saw it on the shelves! It's infused with diamond, silk and precious oils and it's purpose is to leave your hair smelling gorgeous and looking glossy. The smell is very, very subtle but is definitely there. It's just enough so that if someone nuzzles into you (in a romantic way, not creepy…) they'll be able to smell it. I have absolutely no idea how to describe the scent as I'm the worlds worst, but it's pretty and delicate. I wouldn't say its fruity or sweet though.
The product has little glitter particles in it and when I first sprayed it into the lid I was petrified that my hair was going to look like I was back at my primary school disco spraying glitter hairspray onto my locks, but once I sprayed it evenly throughout the ends of my hair, keeping the can a fair distance away, my hair looked glossy and healthy. I mean to be honest, my hair already looked glossy as the shampoo I use is AMAZING (Chi Argan Oil Plus Moringa Oil shampoo & conditioner from TK Maxx, it's completely saved my hair) but it added that extra sheen that makes me look like I've just stepped out of a hair advert.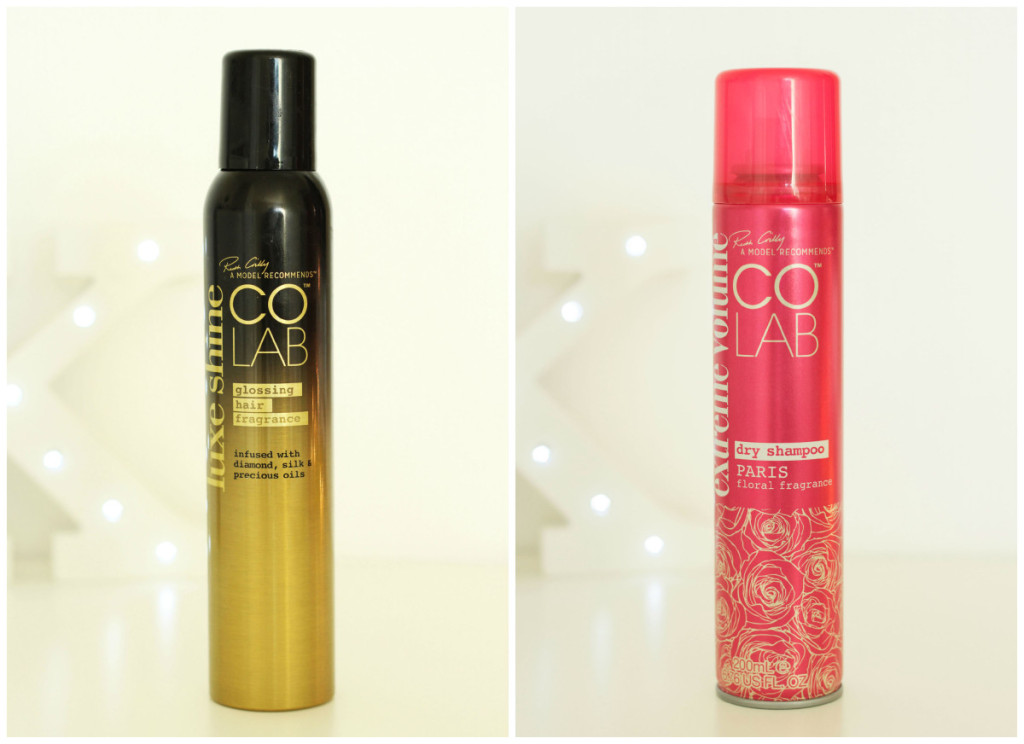 If you want clean, salon shine hair. These two products are a must. I honestly couldn't fault them and they feel so luxurious, especially the Luxe Shine which looks similar to the Oribe range, without the price tag.
Both are available at Superdrug online and in selected stores, you can find them online here; Extreme Dry Shampoo / Paris Luxe Shine Glossing Hair Fragrance
Thank you for reading, let me know what you think of them if you've used them before.