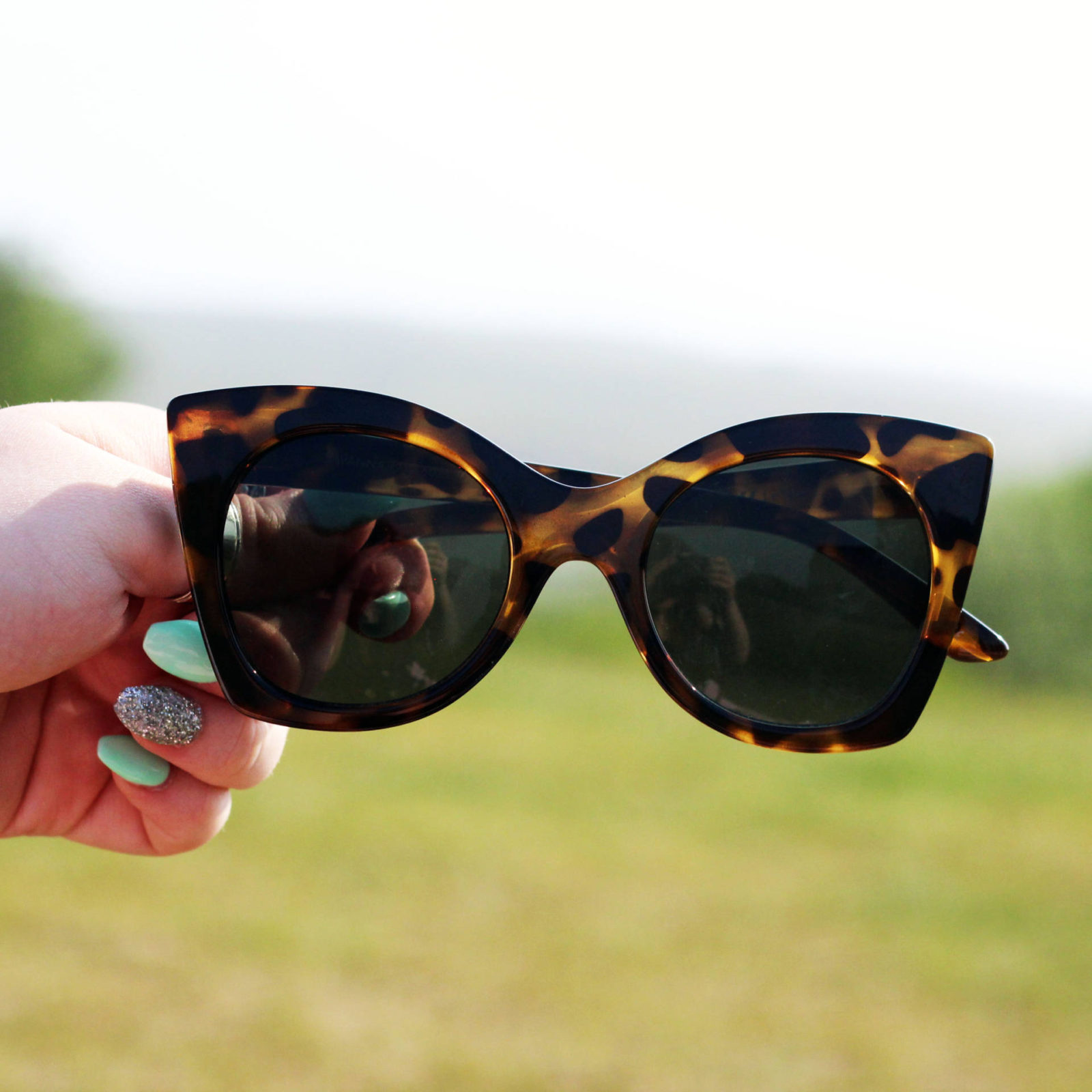 I own a fair few pairs of sunglasses now, but most of them I bought on eBay for 99p – which means they're not really the best of quality and have little, to no protection on the eyes. Little protection isn't usually a big deal for me as I live in the North East of England and whenever we get sun, it lasts for about five minutes.
As soon as Jules B contacted me and asked me if I wanted to try some Le Specs sunglasses, I jumped at the chance. As I'm jetting off to Greece for a week this summer, I need something that will protect my eyes and also look stylish. I'm a huge fan of rather over-the-top retro sunglasses, so naturally I picked a pretty striking pair. This pair are called the Savanna's and I think they're rather beautiful!
I've had lots of compliments on these sunglasses and they are so comfortable. No back-of-ear ache after wearing them for a few hours and I love the way that they look on. The tortoise shell look of the glasses are great and go with every single outfit imaginable. Black? Yep. Well, to be honest I don't really wear many other colours rather than black and pink so, I don't really need to worry. But just imagine I did, and that they went with that colour.
You can shop La Specs at Jules B here. The Savannas are priced at £39.99 which is extremely reasonable. I already have my eyes on THIS gorgeous pair of lilac cat eye sunglasses. I mean, could they BE anymore me?!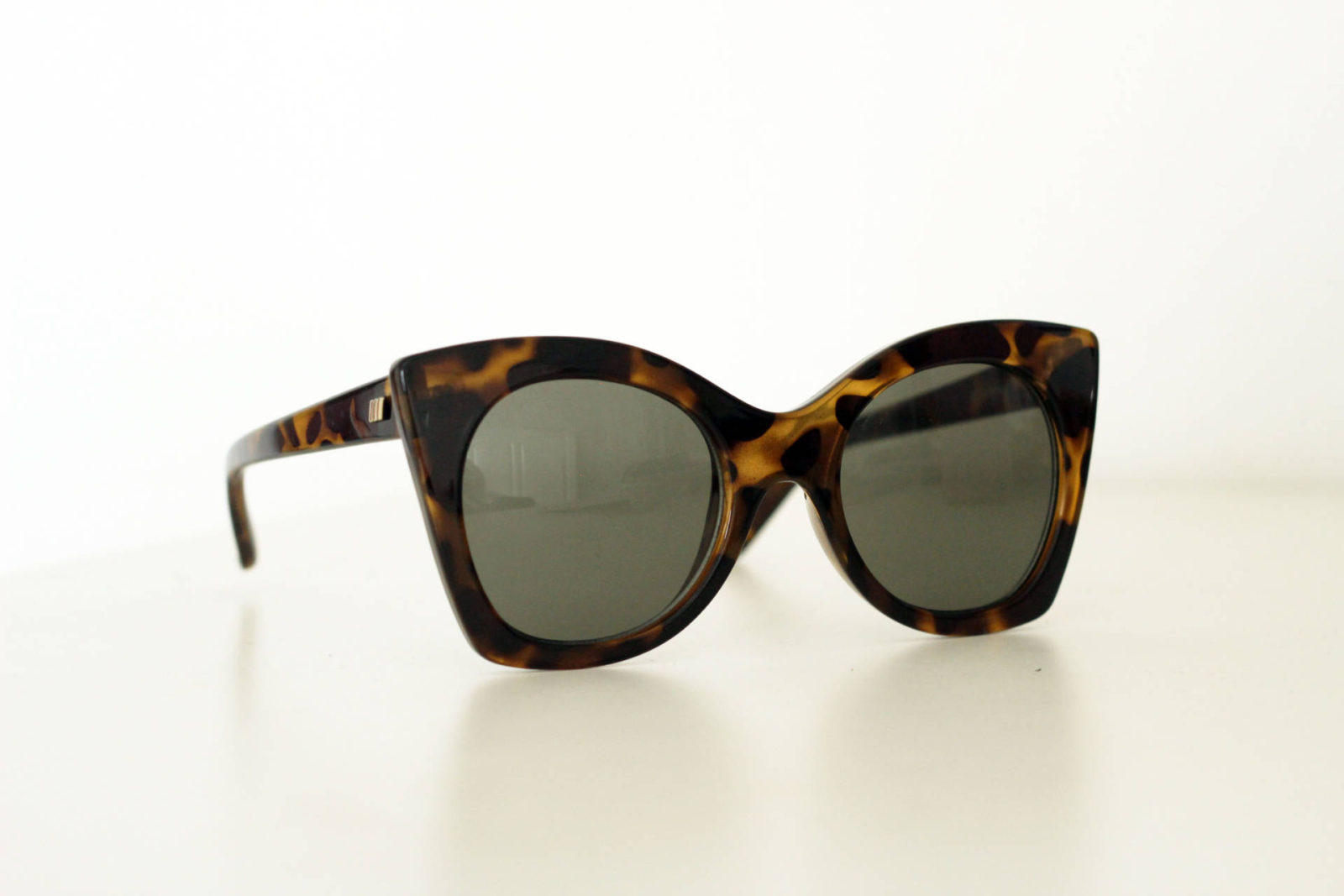 A huge thank you to Jules B for sending me these to review! All opinions are my own (as per always!).