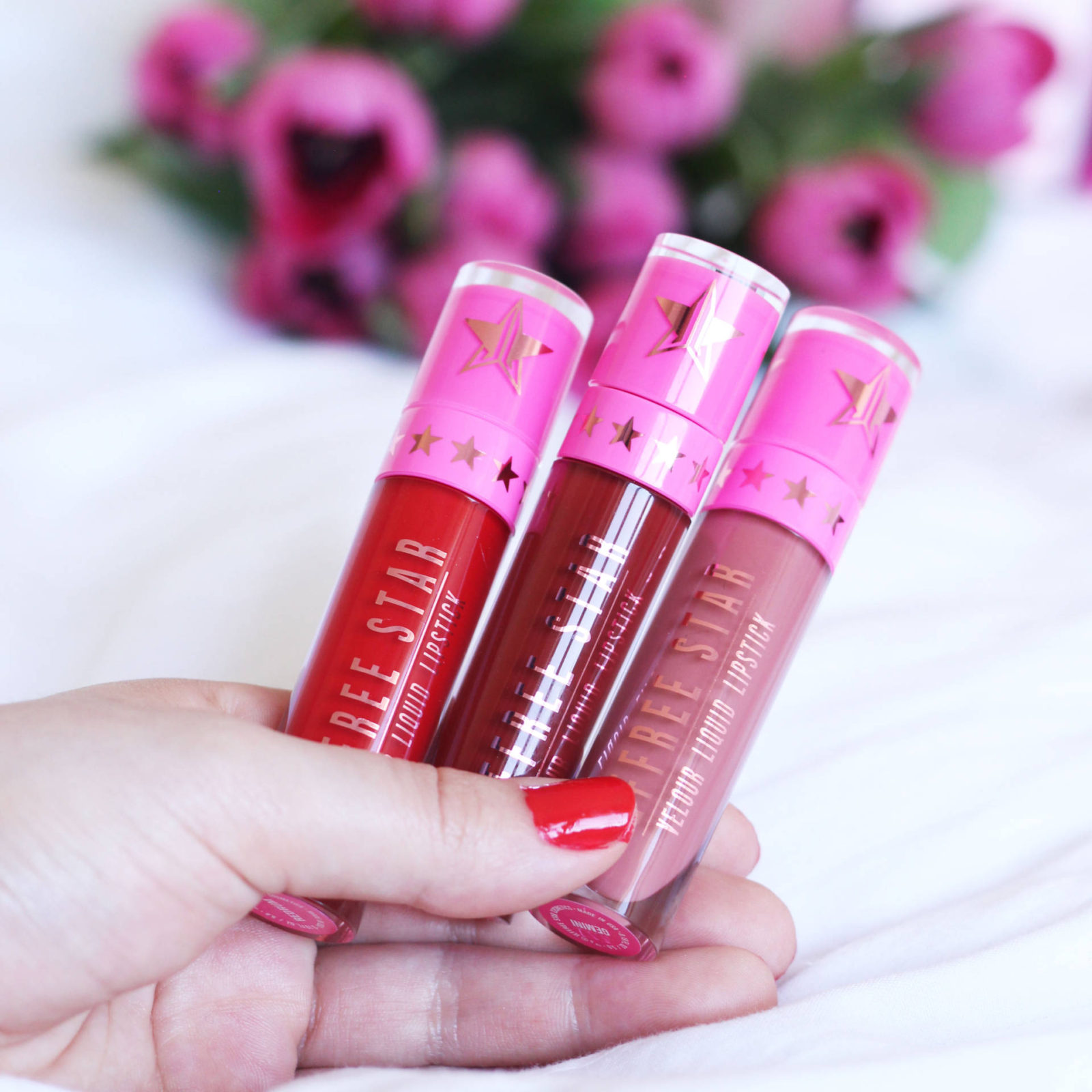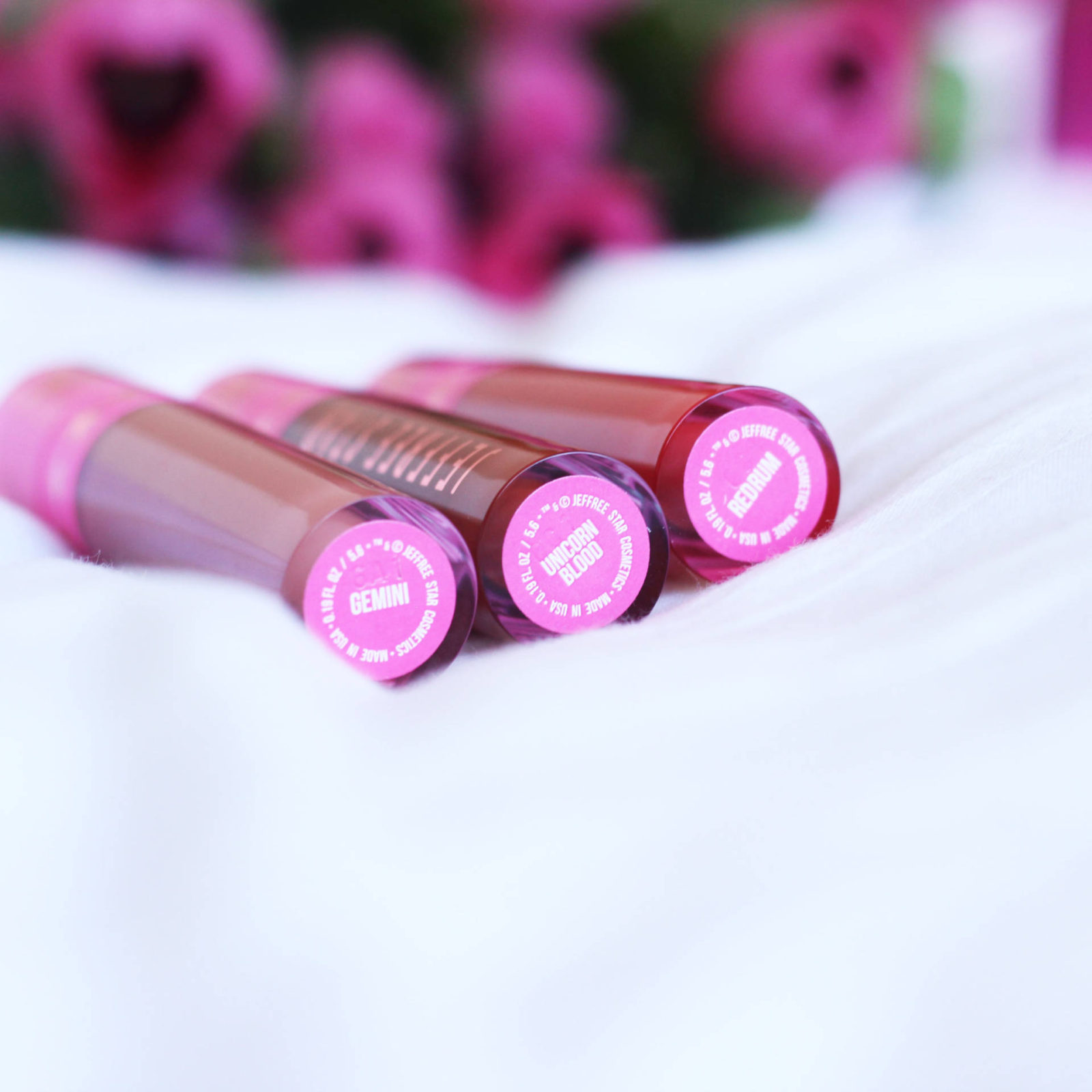 Oh liquid lipsticks, how I love them. If you read my post on the Gerard Cosmetics Hydra Matte review, you will see that they have changed the way I think about the traditional lipstick.
As I am writing this, I have four tabs open on my browser – (not so) patiently waiting for the current Jeffree Star restock on Cocktail Cosmetics of Rose Matters, Celebrity Skin and Mannequin. That may give you a little hint as to how this review is going to go… I'll update you at the end of the post whether I managed to get them all or not. Praying they don't sell out before I get my hands on them.
When I was visiting my family in Sutton Coldfield, Birmingham, I took a trip to the Cocktail Cosmetics store which was a few minutes away from where I was staying. I have to admit, I was practically crying with excitement and PRAYING that they had in stock what I wanted. It's really hard to get a hold of the Jeffree Star lipsticks (which is a huge shame, but not surprising) and I was lucky enough to get three shades that I love. Unicorn Blood, Gemini and Redrum. Three very different, but beautiful shades. They had a few more to choose from but I decided to go with three for now. If I didn't like them, it would have been a huge waste of money!
EVERYONE in the beauty world (ok, almost everyone) talks about these liquid lipsticks. I've wanted to try them for the longest of time, but when it comes to makeup I have major commitment issues with trying to decide what I actually want to buy. I'm trying to teach myself to spend more on what I WANT, rather than waste my money. I practically squealed with excitement when I saw the stand. It was full of colours.
I managed to take a few photos of the shop while I was there, I felt a bit awkward (I mean, I was kind of in full on obsessive makeup lover mode and totally overwhelmed). They're pretty awful but I thought I'd include them anyway to show you what it looks like inside, if you're ever in the area I'd highly recommend popping in. Other brands include Morphe, Gerard Cosmetics, Milani, Sugarpill and LA Splash. I'll be going back in the Autumn and be sure to pick up some more products. If you have any suggestions, be sure to leave them below!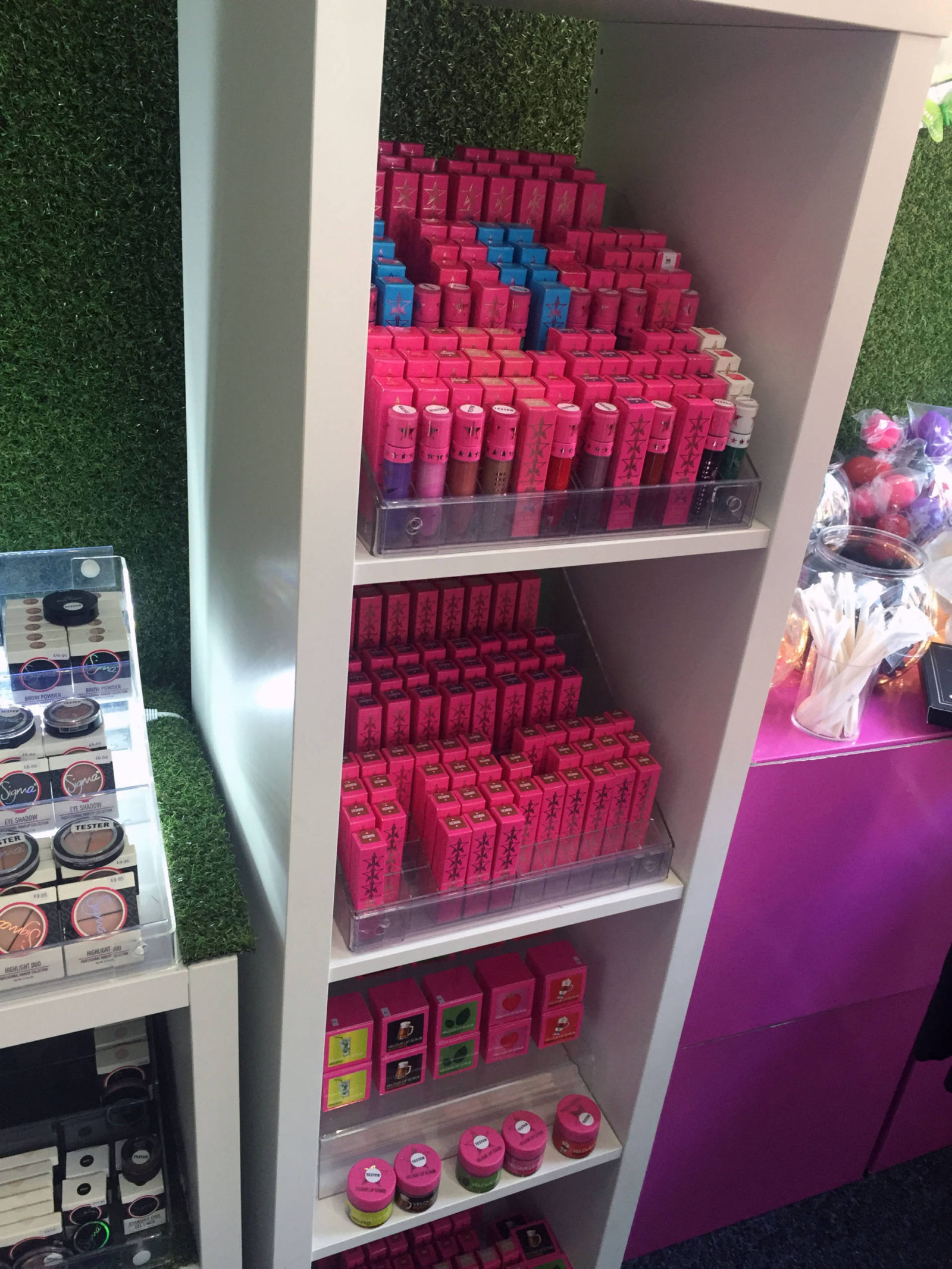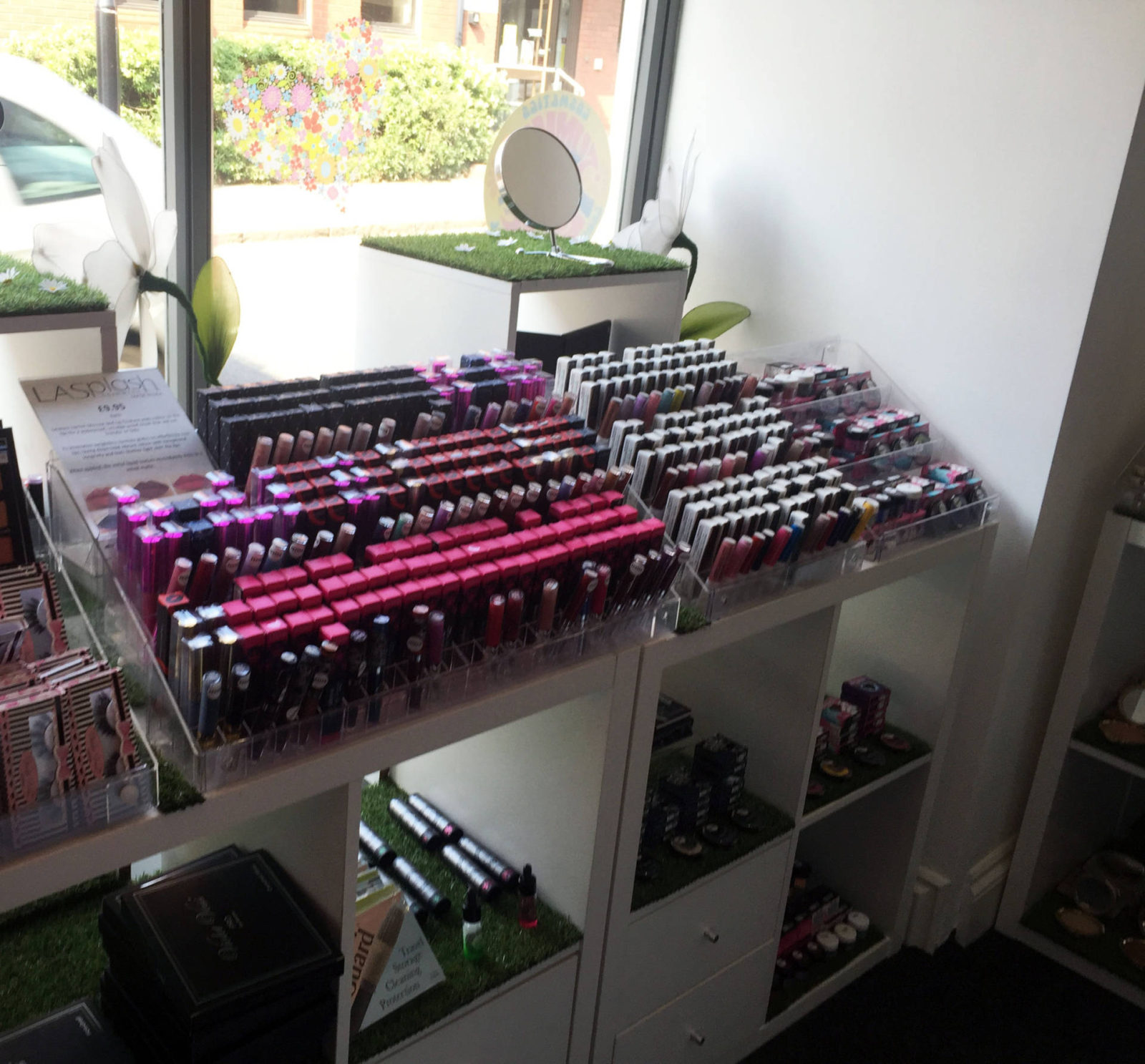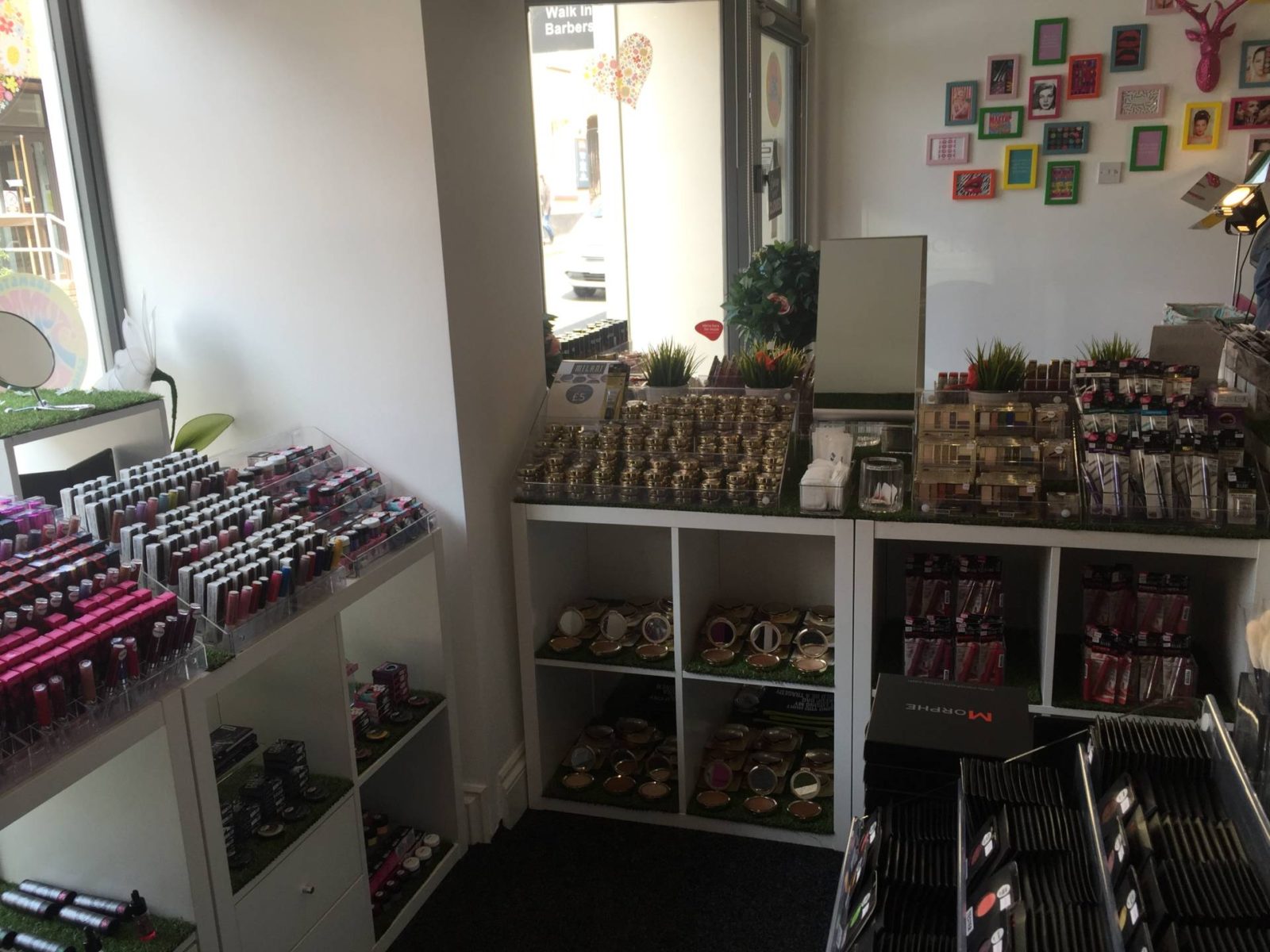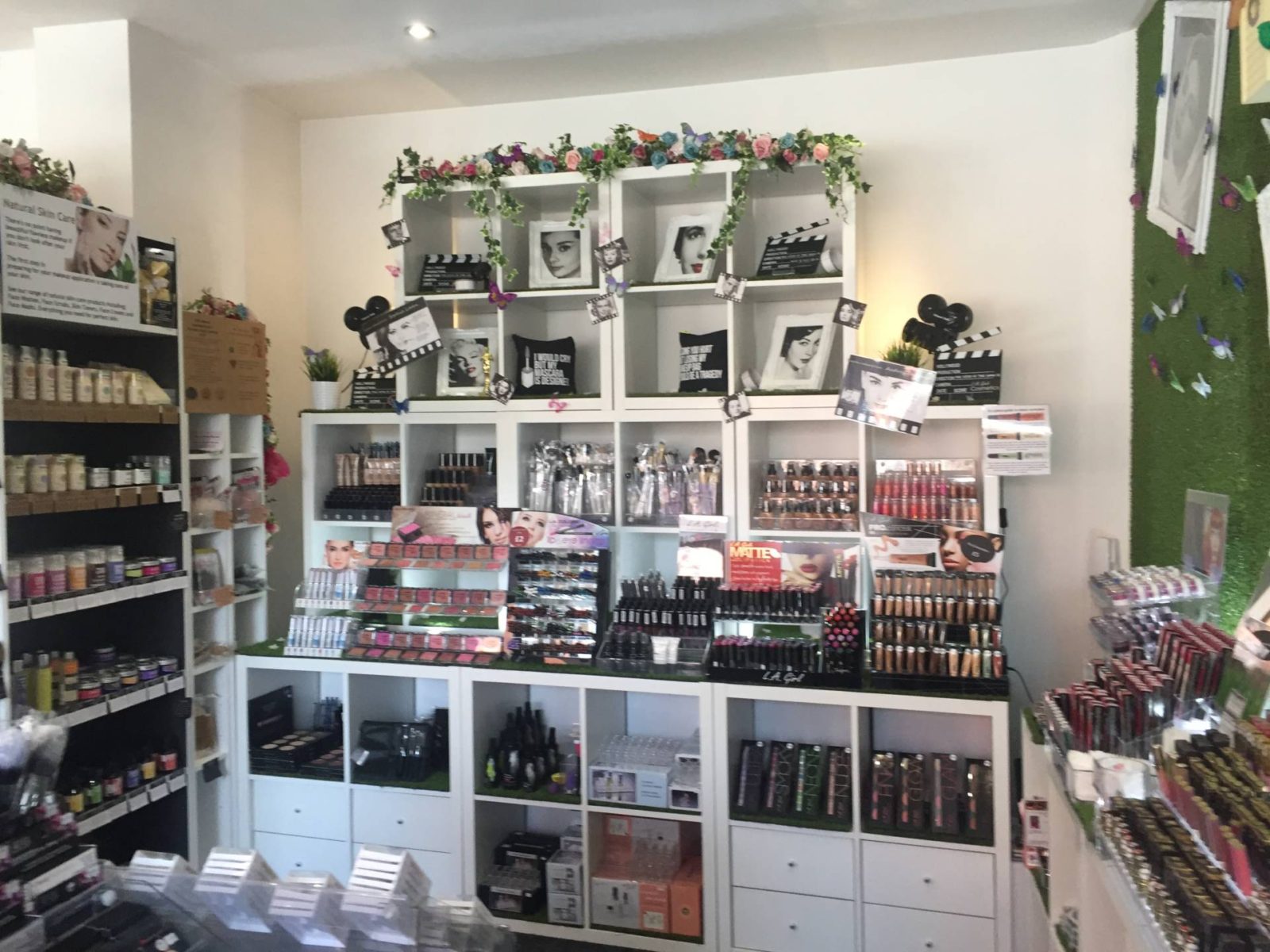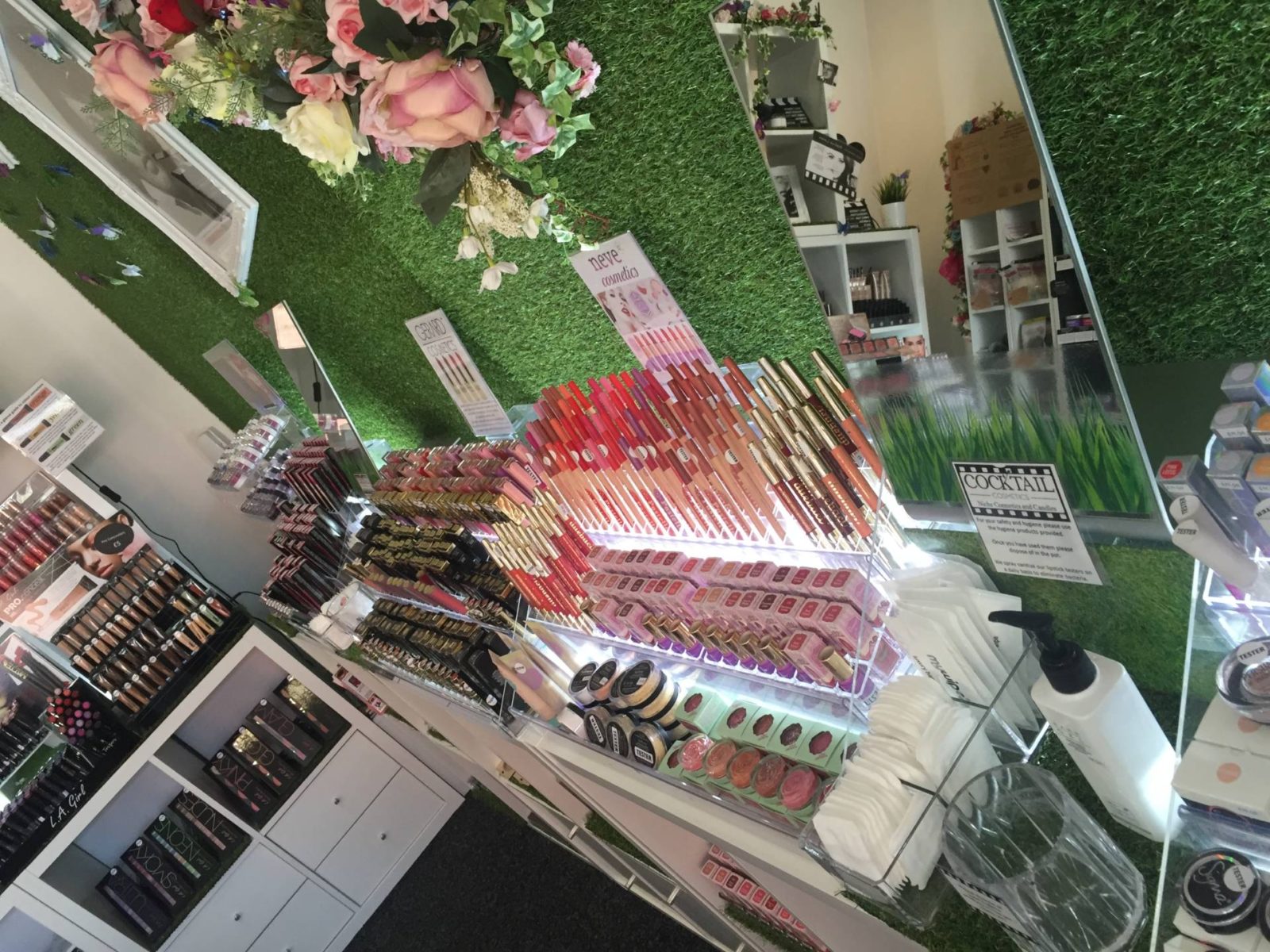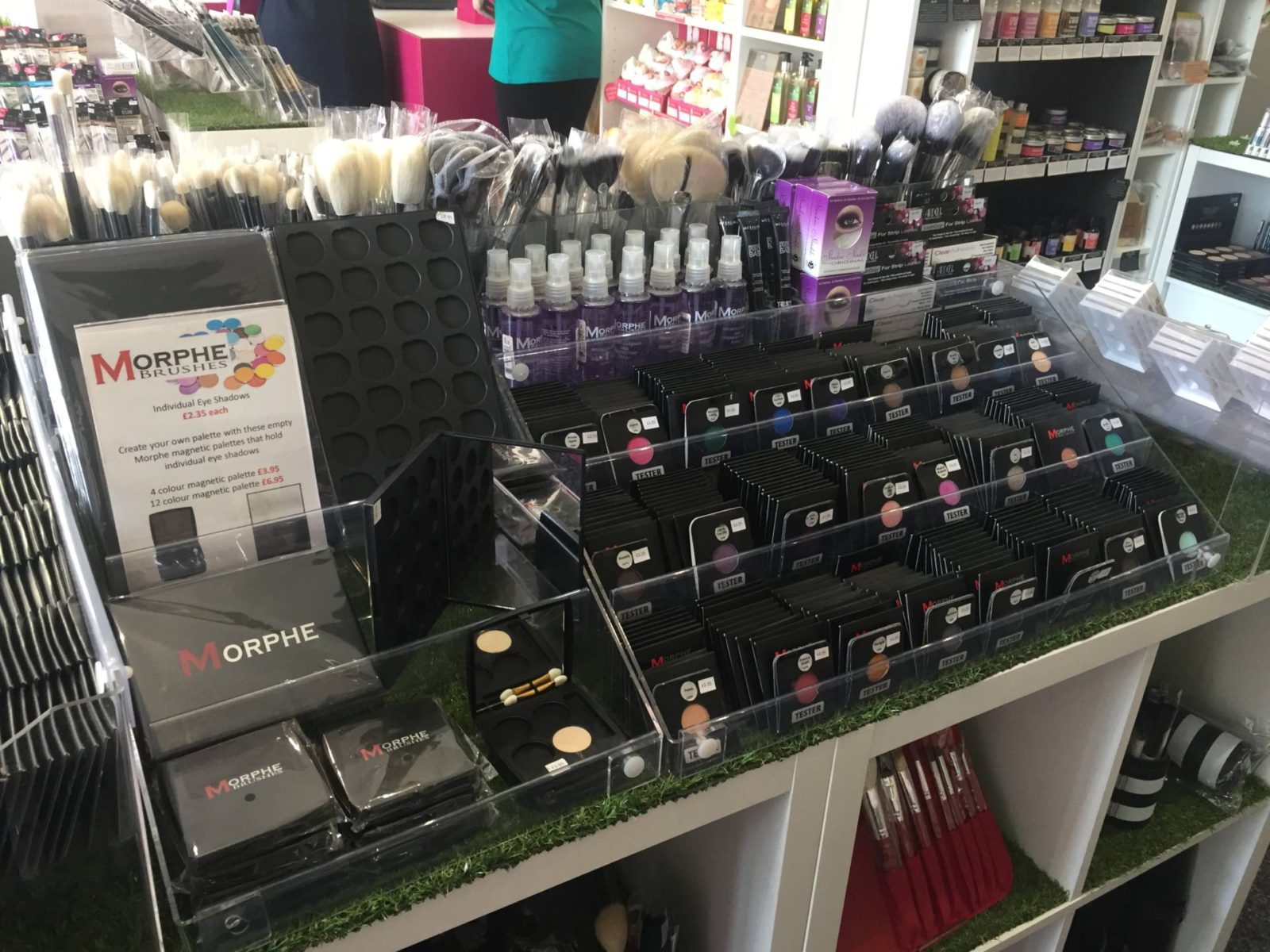 That place is makeup heaven, I don't know how I managed to leave. Especially with money still in my bank account…
Now, onto the review.
It's been a few weeks since I started writing this review and I now own six of these liquid lipsticks. Yep. That's right. I got them. So the colours I own are; Unicorn Blood (deep red), Redrum (post-box red), Gemini (pinky-nude, think Velvet Teddy), Celebrity Skin (grey-ish nude) , Mannequin (the perfect nude) and Rose Matter (soft, rose pink).
They are so beautiful aren't they? Gorgeous colours for every mood. Obviously I wouldn't have bought three more if I didn't like them.
I don't find them drying at all, compared to others out there (Rimmel and Maybeline). Just make sure you moisturise your lips before you apply it, exfoliate too. That helps massively with keeping the lipstick on and keeping it from drying out. They do last a LONG time. I could easily apply it in the morning and not have to worry about the colour fading, you can kind of *feel* when it starts to need another application/touch up. It doesn't get as crumbly as other formulas I've tried and definitely is a lot more pigmented.
The thing I love the most about these liquid lipsticks is the colour range, they truly are amazing. You don't have to worry about finding a colour that will suit you because there are so many. Mannequin is probably my favourite and paired with my Dior Lip Maximiser it makes a gorgeous glossy, plumped nude lip. My summer go-to!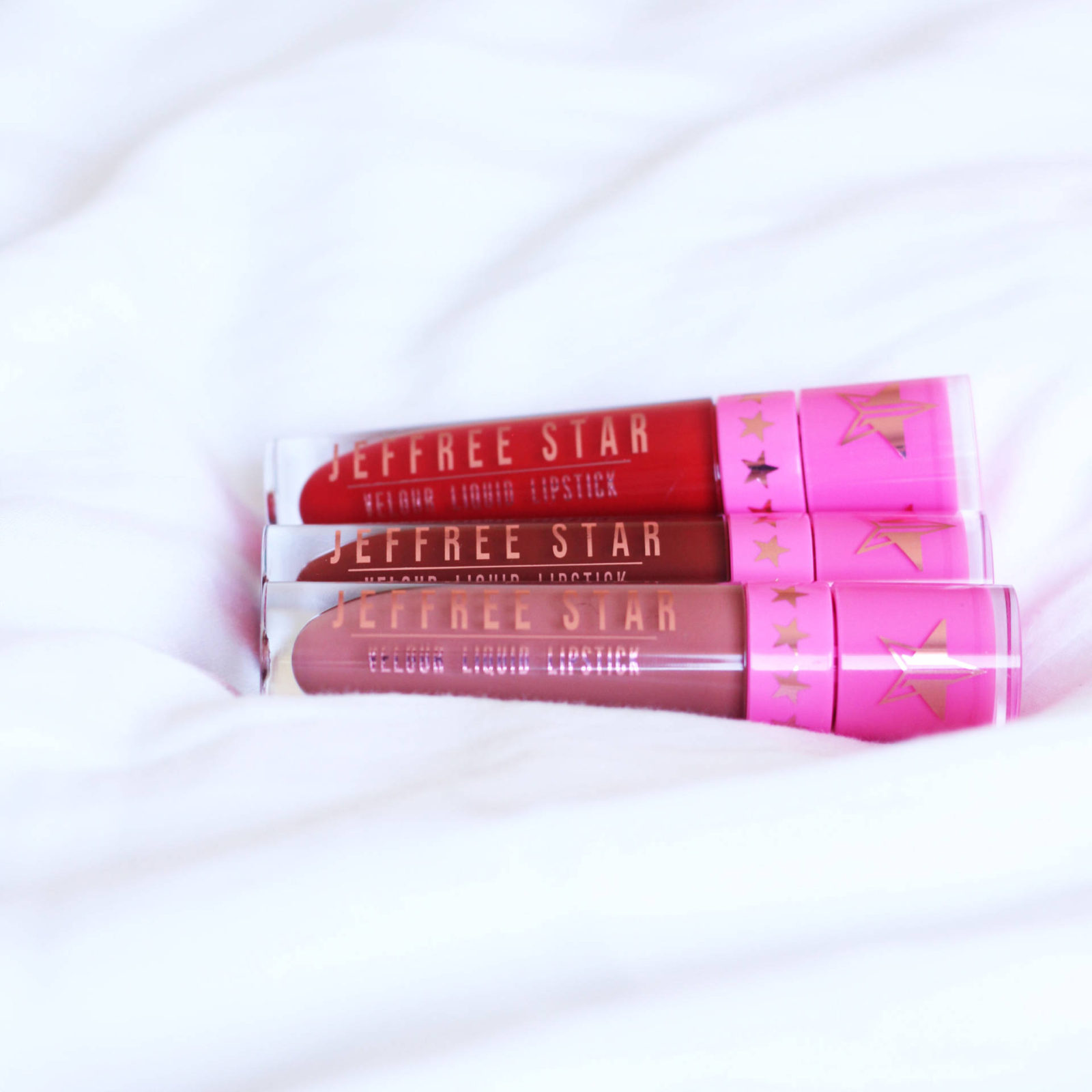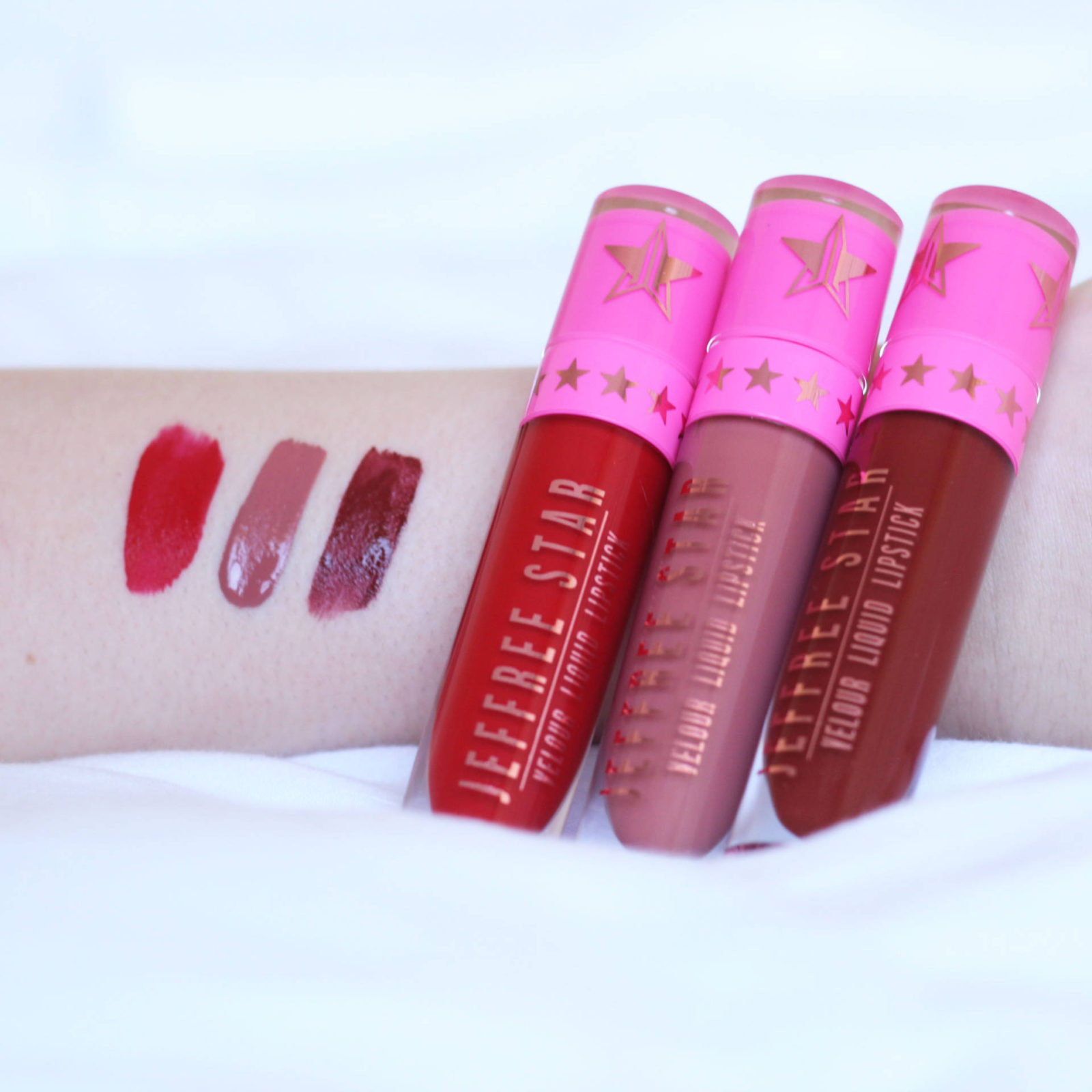 Right now I have all of the colours I want and I'm not sure if I'd buy anymore because I'm totally satisfied, but I love them so much. Everything about them, the longevity, pigmentation, packaging. They are perfect and I highly suggest them!
You  can get them from Cocktail Cosmetics and Jeffree's website. They're usually all sold out though, so keep your eyes on social media for a restock.