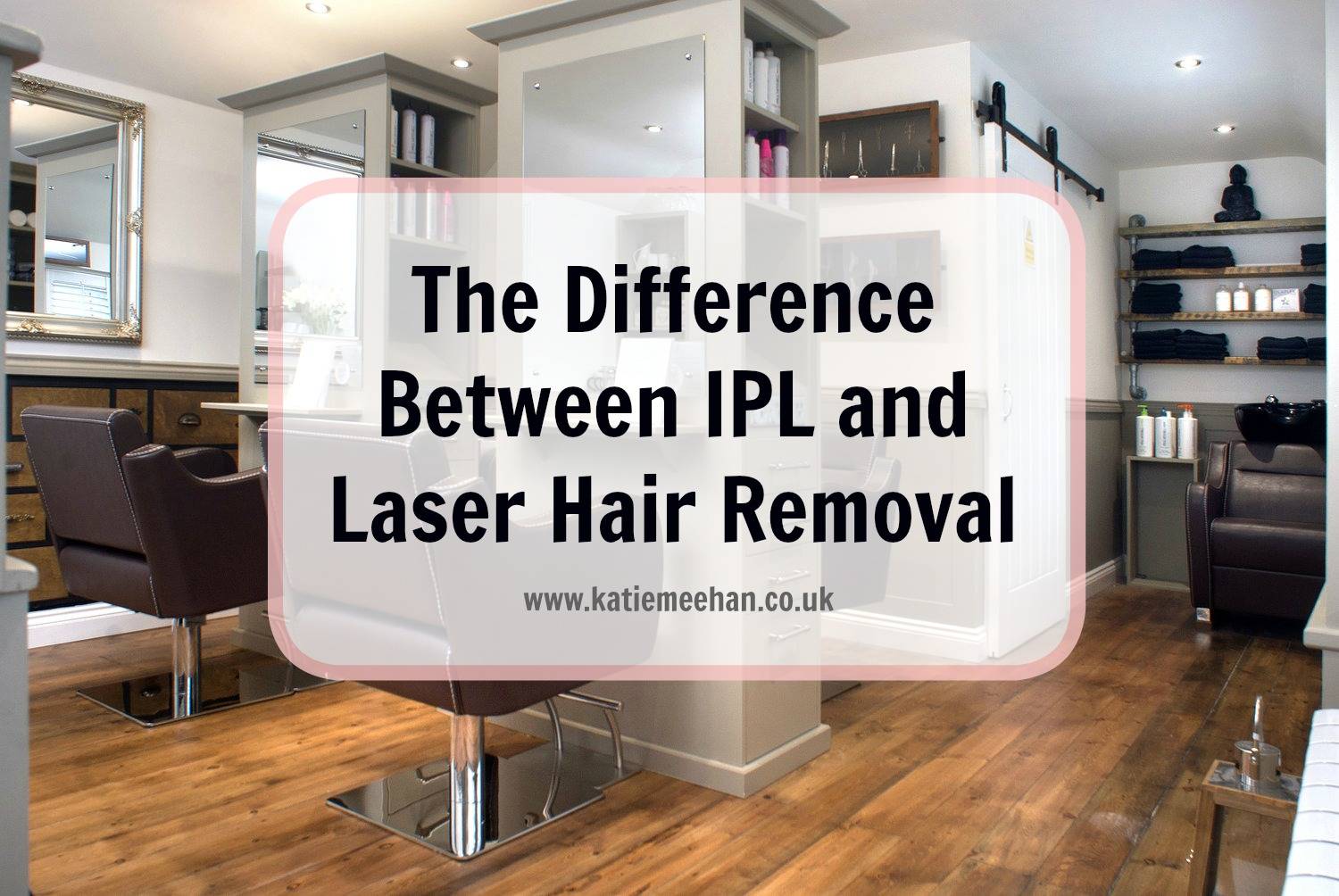 Hi everyone! I thought I'd do a post today that was rather informative and insightful. I want my blog to be a place where you can learn, make informed decisions and possibly gain knowledge you didn't have before about beauty and fashion (and more!) IPL hair removal is something I've pondered for a long time and luckily enough, the opportunity has presented itself to me to try it and tell you all what I think about it. That's great and all, but sometimes I don't think that's enough. I wanted to teach you the difference between IPL and Laser Hair Removal… but I'm not trained in it. So, I spoke to the very lovely Lorna over at Aspen Beauty and she kindly agreed to write me a little blog post on the differences. Hopefully, this blog post will let you decide if you want to go to laser clinics adelaide for hair removal or if you want to have IPL treatment. Lorna is the owner of Aspen Beauty in Stannington. Lorna Waddell BA (Ed) is trained in hair, beauty and aesthetics and started her career in Hairdressing and Beauty Therapy – studying at Newcastle College for four years and achieving the award of National Student of the year. She has over 28 years experience in the Hair and Beauty industry, Lorna has worked as a lecturer, National and International Industry consultant/trainer (P&G), TV Hair and Make-up artist, and salon owner It's so lovely to know that you're getting treatment that is rather life changing by someone with great experience, knowledge and confidence. She really knows what she's talking about! Now, here's the difference between IPL and Laser Hair Removal
Firstly as someone who has had permanent hair removal treatment using both of these methods, I'd like take the opportunity to say that they are both tried and tested and indeed both WORK in permanently and drastically reducing (typically by 90-95%) the hair growth in a treated area.

In my experience there are 2 main differences;

1 – Laser works by emitting a SINGLE light beam each pulse, which enters the hair shaft and cauterises the hair bulb inhibiting further hair growth- this is both extremely time-consuming as only one hair at time is treated and therefore a more costly service . IPL works by emitting SEVERAL light beams each pulse, which as like Laser enters the hair shaft and cauterises the hair bulb inhibiting further hair growth. This is quicker making this treatment not only more time effective but most importantly more cost effective too.

2 – There is no getting away from the fact that Laser HURTS!! it's like being flicked with an elastic band or stung by a bee -on each individual hair!!!-Ouch 🙁 IPL is virtually pain-free! At worst – only a slight feeling of warmth can be felt at the treatment area.

So , the choice is yours painFUL or painFREE -I know which one i would choose . It's the best investment in "me " that I've ever made! Though not cheap the treatments will ensure that there are no more unsightly ingrown hair, stubble, dark shadows painful waxing to be endured ever again.

A course of treatment is required as the hair grows in stages and the successfully treated hair has to be in the anagen stage -as there is no way of knowing which stage of growth the hair is in (short of a biopsy -which is a bit drastic ?) a course of treatments (6-9) spaced at one per month are required.
Making the right decision is important and making that decision an informed one is vital. I'm excited to start my journey with IPL and see how it works for me. So far, I've had one session and I'll be putting a blog post up soon about that and my experiences.
A huge thank you to Aspen Beauty for giving me the opportunity to try IPL. Check out Aspen Beauty's Facebook page HERE and their website HERE. Aspen Beauty is on Church Road, Stannington , NE61 6HQ.