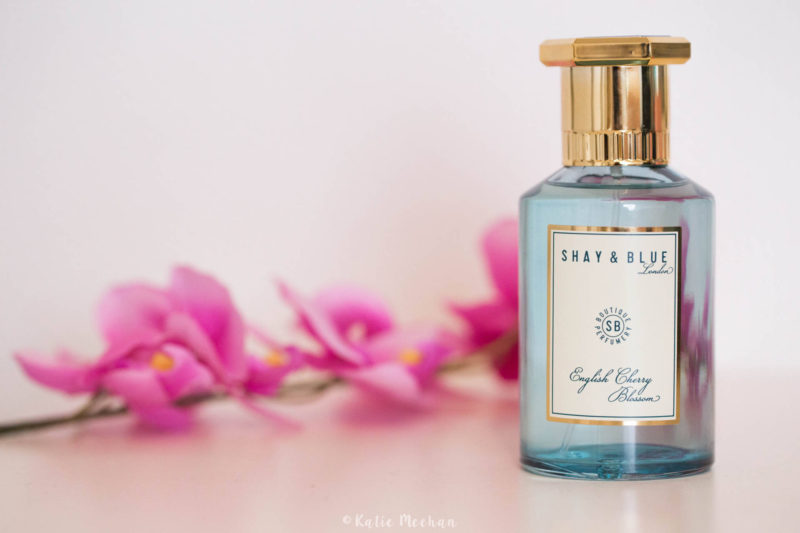 The right fragrance can make you feel confident, sexy and ready to take on the world. After a swipe of the right lipstick and a spray of the perfect perfume, we're ready to conquer anything. Perfume is something that I love to treat myself with, a new scent can transform my whole mood and make me ready to take on the day.
When Shay & Blue got in contact and asked if I'd like to work with them and try a scent, I was instantly drawn to English Cherry Blossom. Described as 'a blast of sparkling citrus which is followed by the bright floral notes. The florals become more subdued on the dry down as they become more soft and smooth. The whole is shot through with a hint of woodiness.' It is such a feminine scent and is handcrafted in England with real flowers, fruits and spices.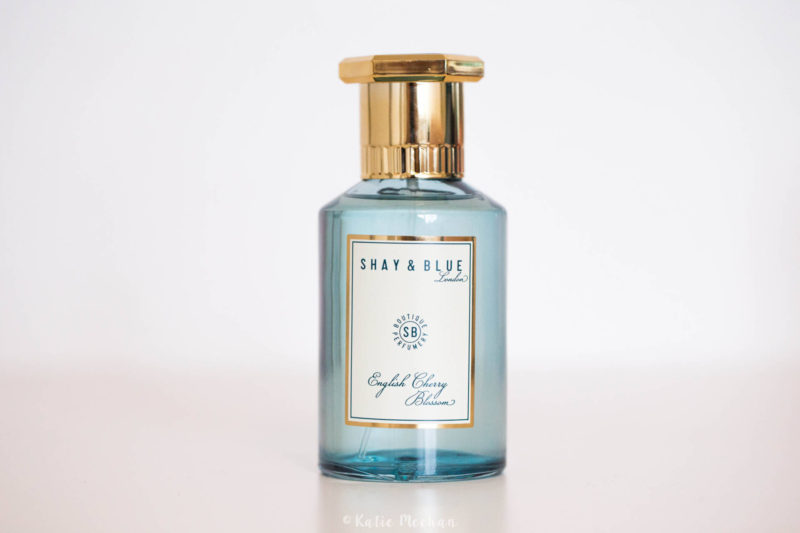 The packaging made me fall in love instantly, with the beautiful blue glass and gold accents. Choosing a scent online can be daunting, I wasn't sure if I'd like what I'd picked and it was a bit of a gamble.
I have to admit, it's actually probably one of the favourite scents I own. At 21, I am only truly learning the importance of a beautiful perfume and how a scent can make me feel confident and powerful. This scent? Absolutely does that. The smell lingered on my skin all day and has carried me into the evening. I don't need to re-apply this scent at all, which I find I do with most of my others.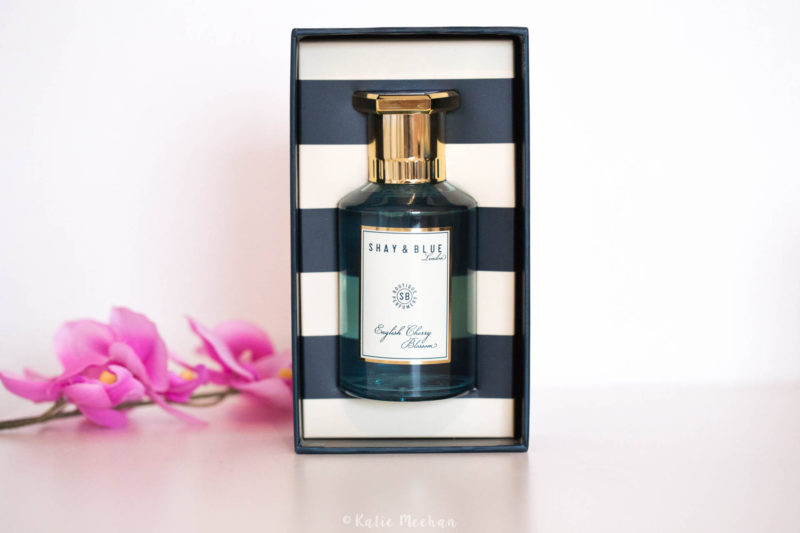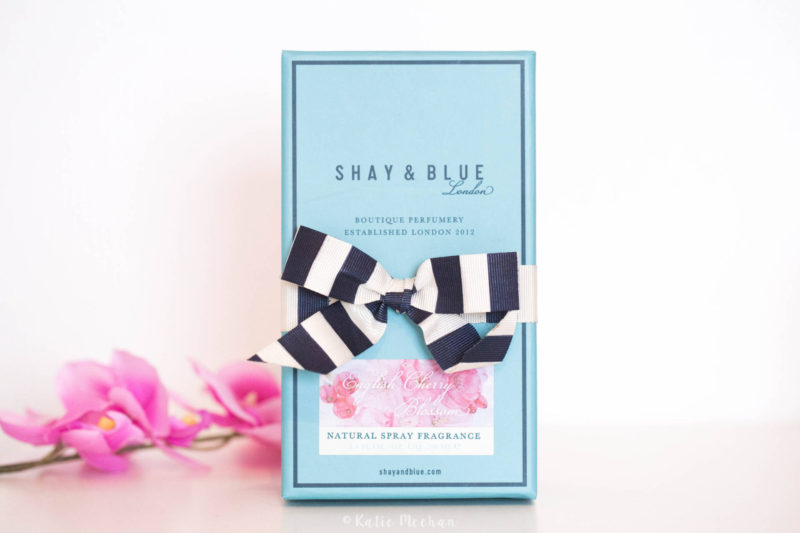 Arriving in a beautiful gift box, a Shay & Blue perfume would make a wonderful gift, with lots of scents to choose from. A few other scents I have my eyes on are 'Framboise Noire', 'Salt Caramel' and 'Blueberry Musk'. Scents are available in 100ml and 30ml sizes. Hand lotions and candles are also available.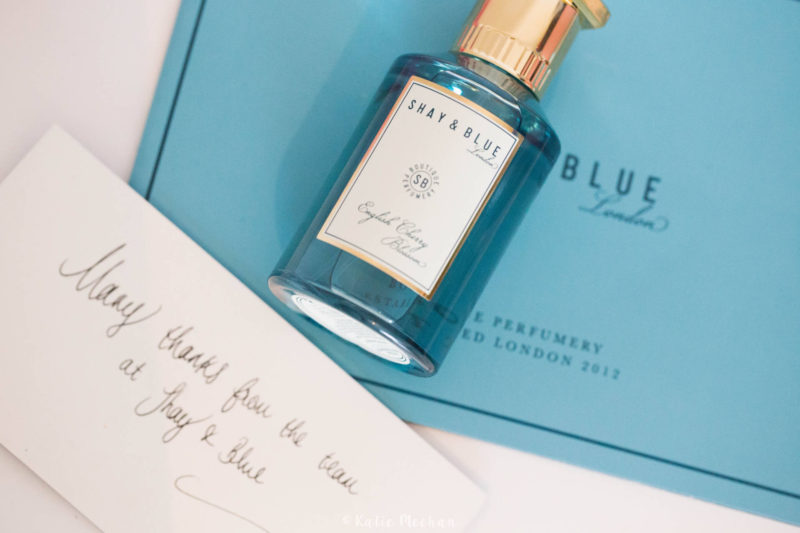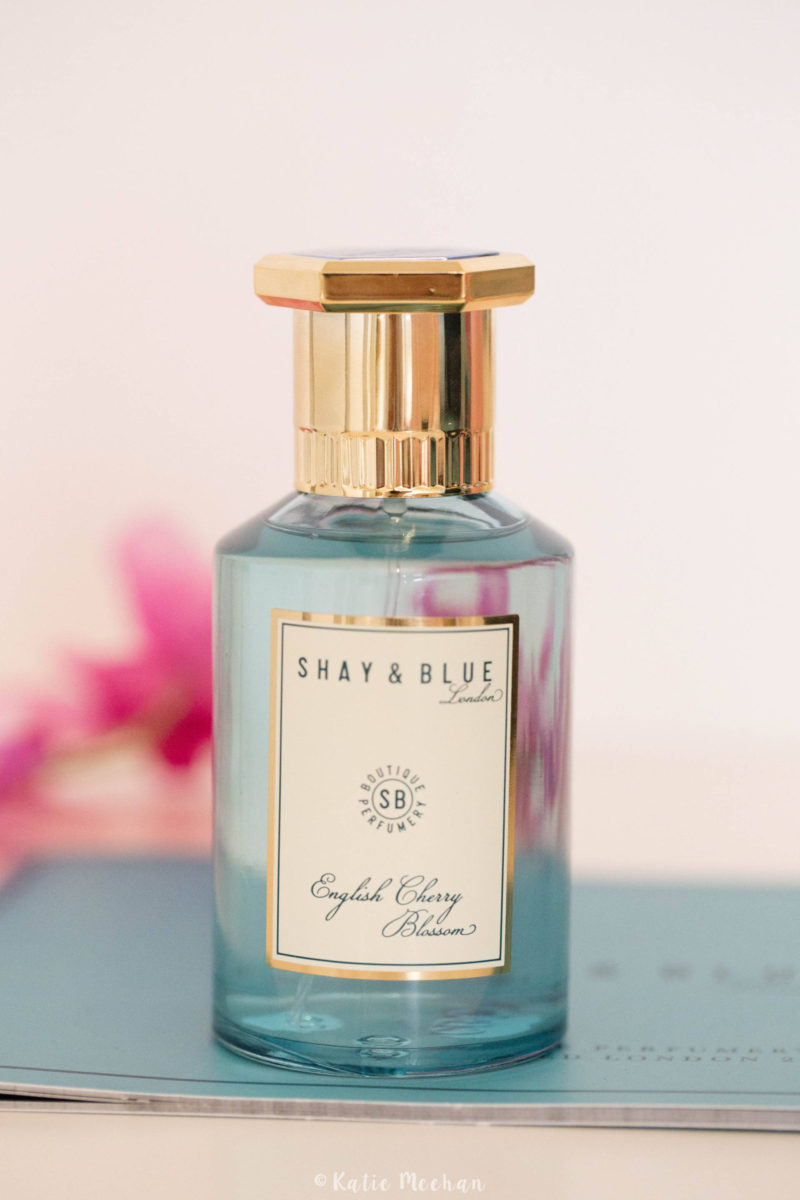 You can find Shay & Blue here on their website, or also in M&S. Fragrances are cruelty-free and paraben free. The company was founded in 2012 and since then has gone on to win multiple awards. It is lovely working with a brand I'd not previously been aware of, and getting to show you all a new find. They're a lovely brand and have been a pleasure to work with. A huge thank you to Shay & Blue for sponsoring this post and I truly suggest having a look at their website if you're looking to treat yourself or for a gift.
*This is a collaborative post*