HAPPY NEW YEAR! I'm back after a little break and a hella lot of babysitting, and ready to smash this year and focus. I love this blog, it's a way for me to look back on memories of my life and grow. Yet every year I vow to be a little bit more personal and always fail. Personal posts just at the time, feel a little invasive and I find that sometimes the things in my life that happen, aren't really ready to be plastered all over the Internet. I did, however, want to share with you my 2017. In all of its glory and sadness. It was a tough one, a year I'll never forget but also a year of some amazing triumphs and career wins.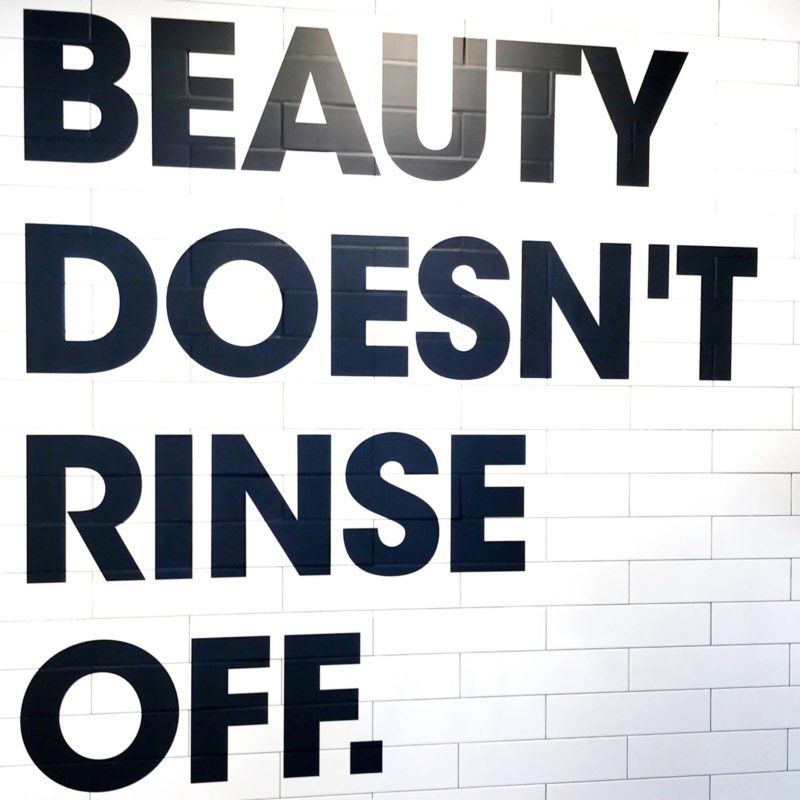 Let's start with January. Never have I wished so soon that a year would be over. In January, I lost someone so incredibly important to me. Someone who was such a big part of my life from day one, whom I looked up to and shaped me as a person. The one person I could go to about anything and whom I trusted with my life. I lost her. I remember the time I last saw her and all of the amazing memories we shared. She was taken way too soon and unfortunately, cancer won. My life will never be the same again and I know I'll always struggle with her loss, but the unconditional love she give me will stay in my heart forever. I love and miss Mandy terribly.
That being said, career-wise I had the best year of my life. I went to London TWICE, Spain and New York. This year, I want to travel so much more and experience the world. I have so many goals I want to achieve and I have to work so hard to get them.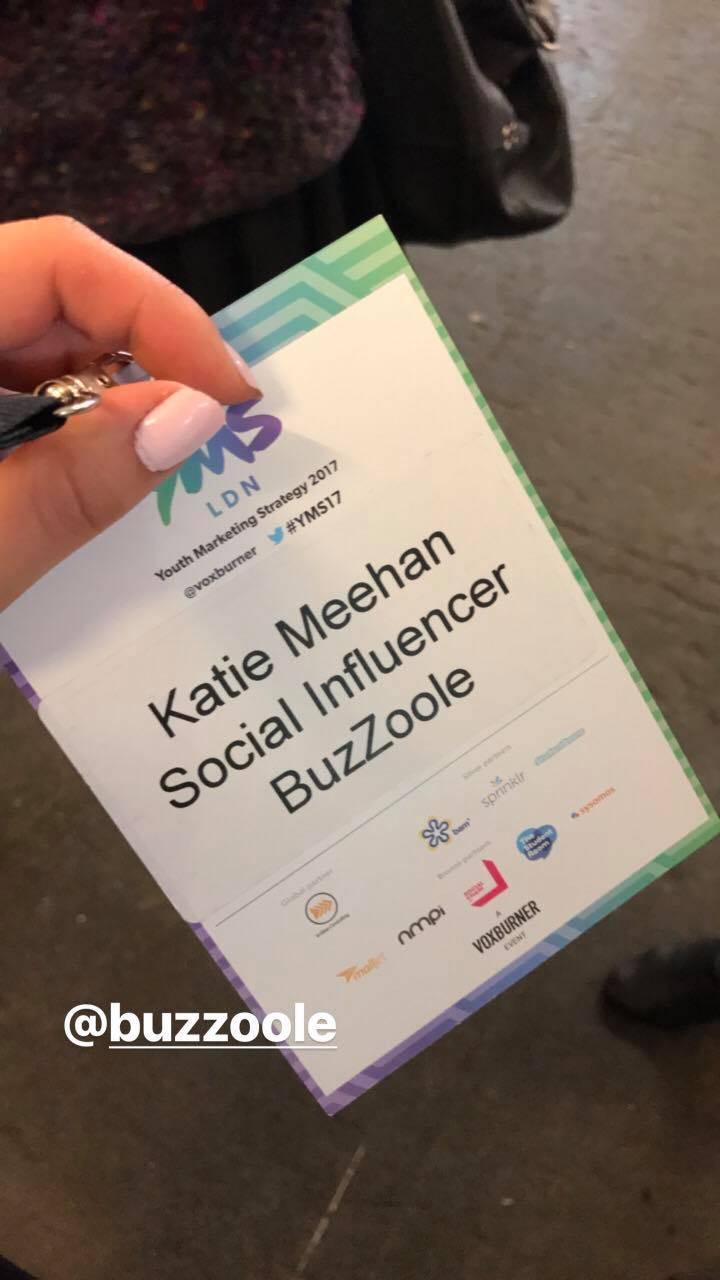 The wonderful Buzzoole invited me to speak at the Youth Marketing Summit in London in March on behalf of Generation Z. Buzzoole is an influencer agency who connect brands and influencers, so if you're an influencer/blogger/youtube looking for work, head over there and sign up. I met some wonderful people and visited the Deciem store. Which was SUPER cool. I swatched The Ordinary foundations and fell in love. I met Steven Bartlett for the first time, little did I know how involved with Social Chain I'd become that year. Check out the vlogs, they're amazing. I'm in one of them, but I cringe at myself wayyyy too much.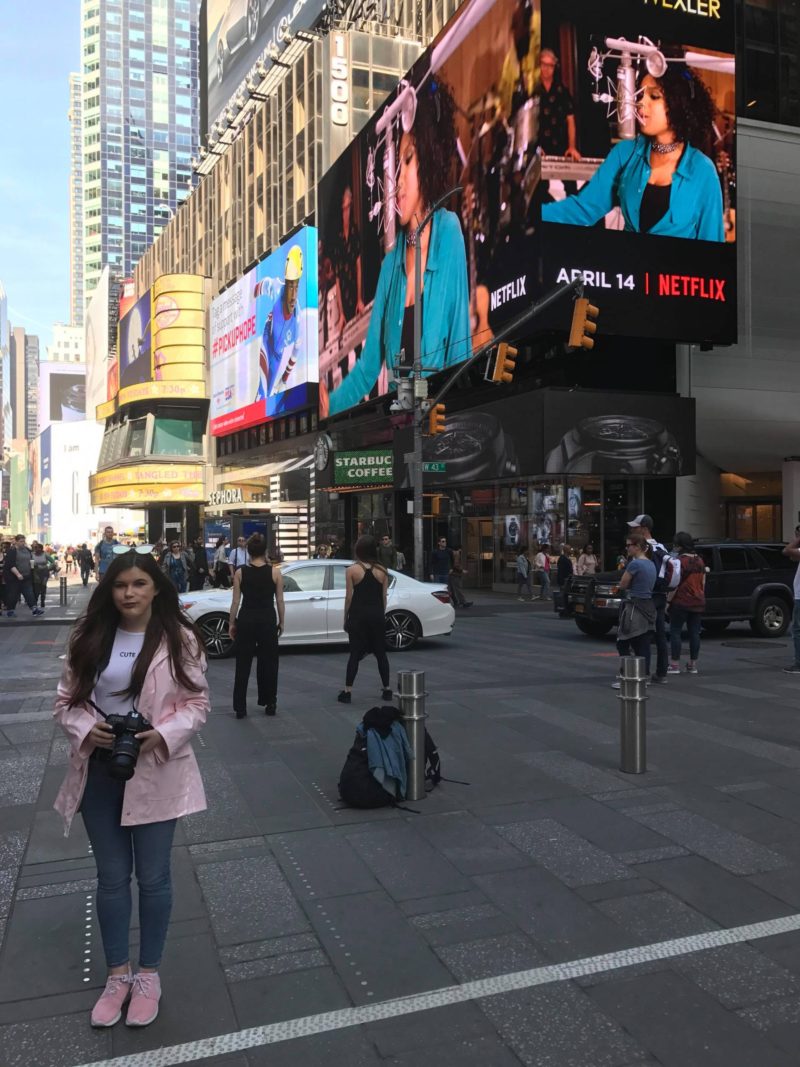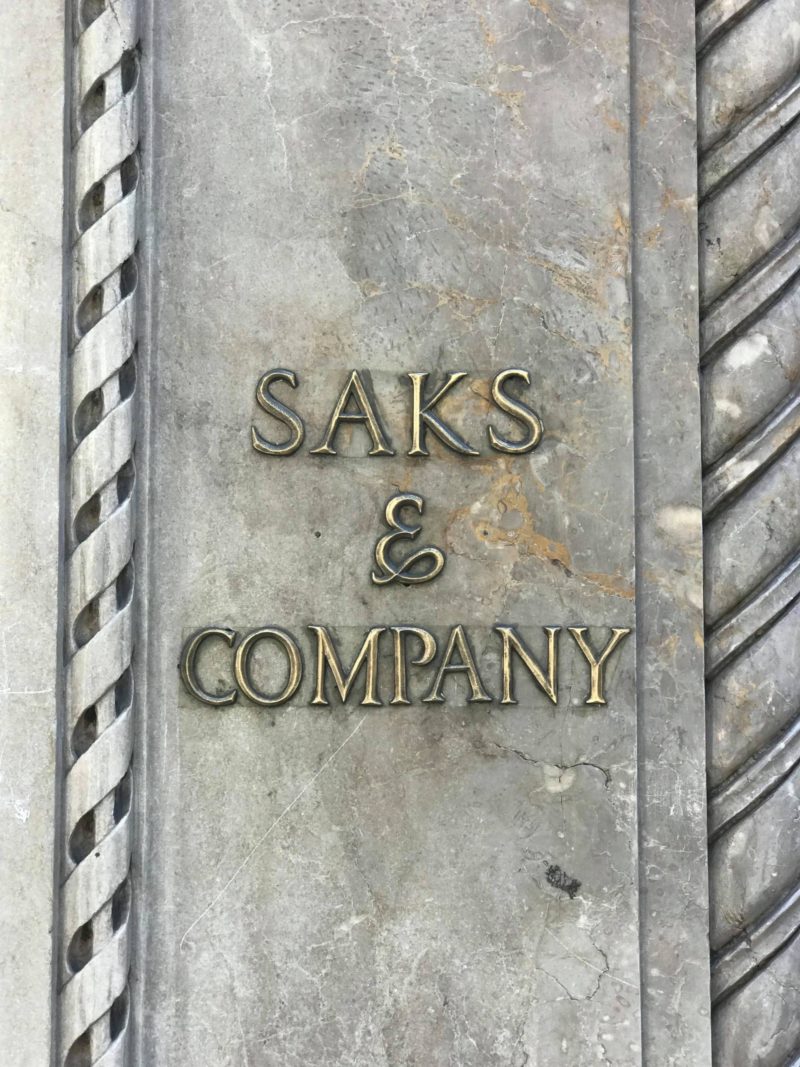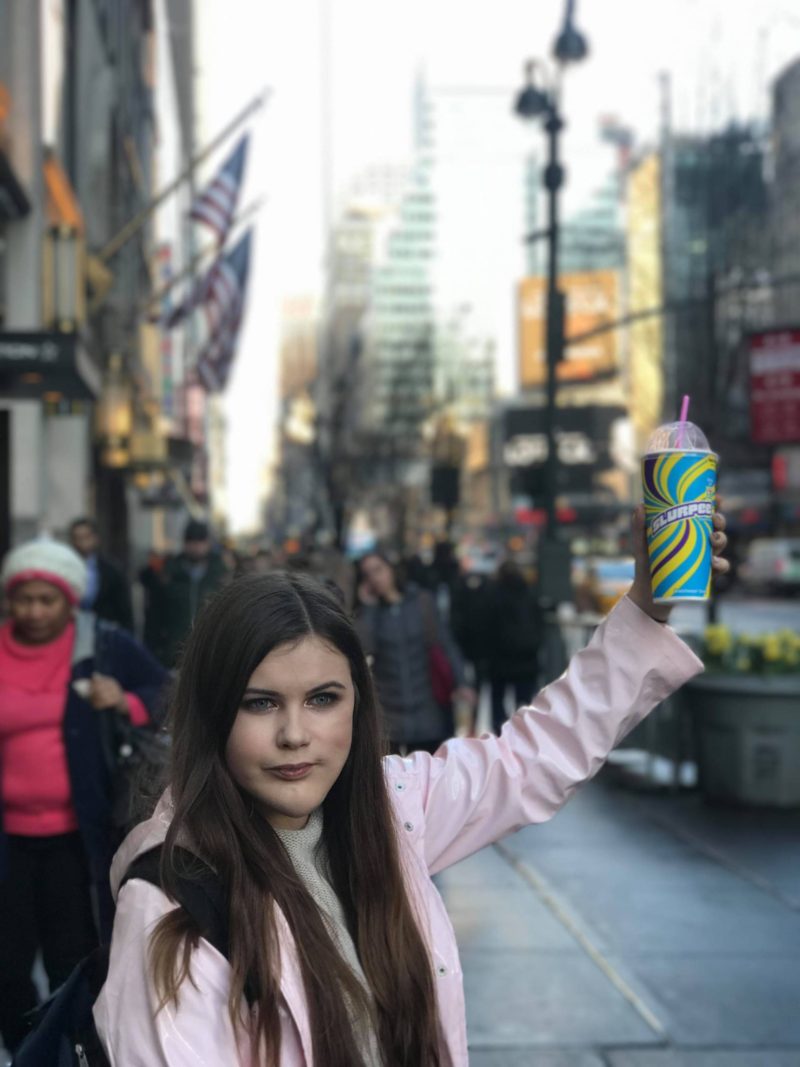 Next up, in April I went to NEW YORK! I never ever thought I'd visit NYC and it was easily the best place I've ever visited in my life. I really got bit by the bug while I was there because I really didn't want to leave. I don't know what it is, but I just felt as though I could do anything, be anyone and achieve my goals. One of my aims for 2018 is to go back and visit some more places. There's so much my Dad and I would do differently. I had NO idea what to wear whilst I was there and ended up just wearing t-shirts and jeans. That's SO not me. So all those insta worthy shots I wanted? I just felt awful! Would you like a New York Travel Guide? It's something I really want to do!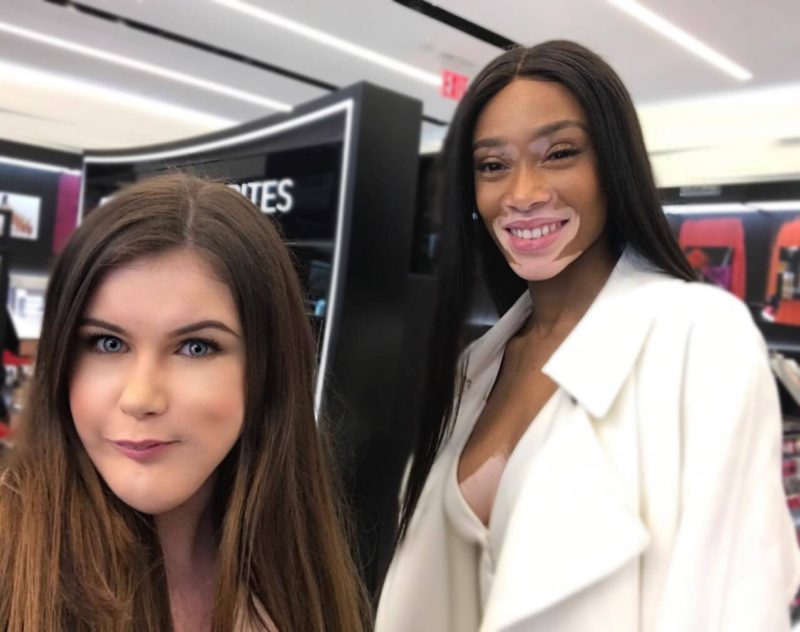 While in New York I visited IMATS. I met Kevin Bennet and Anastasia Soare (you may know her as Anastasia Beverly Hills) and it was a DREAM COME TRUE. I gossiped about YouTubers with Kevin Bennett and Anastasia is a BEAUTY QUEEN. She is classy, beautiful and gorgeous. I also bumped (legit, I randomly bumped into) WINNIE HARLOW in Sephora. Oh yes. THAT supermodel. It was pretty funny as I was just babbling on for ages about how AMAZING and inspirational she is. Then I remembered I'm a Geordie and she probably has absolutely no idea what I'm going on about. I asked her, she didn't. We laughed, I got a photo and let her shop. I mean, how does this happen to me?!
I'll do a separate post for New York, it will be up pretty soon. I haven't really done one yet because I've been so busy and to be honest, it was such a personal experience I didn't really feel like sharing so much of it until now.
My documentary with BBC Three came out. Skin Deep. All about my relationship with makeup and what it means to me. Such a huge achievement and something I never thought I'd be a part of. https://www.youtube.com/watch?v=J0O8V5OHeKM&t=8s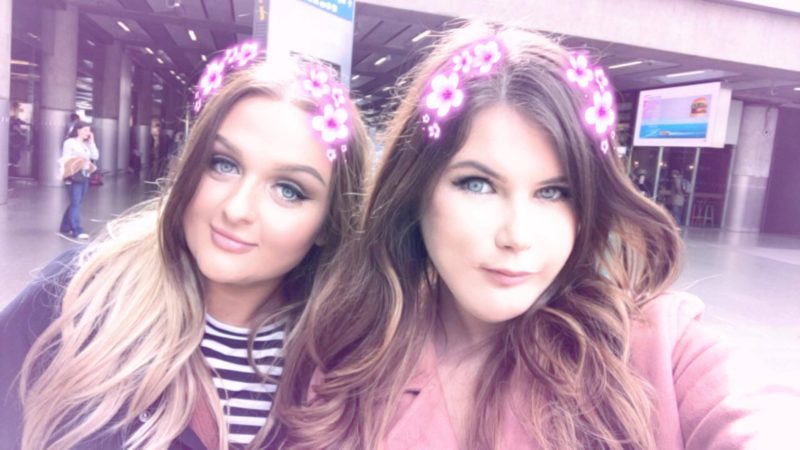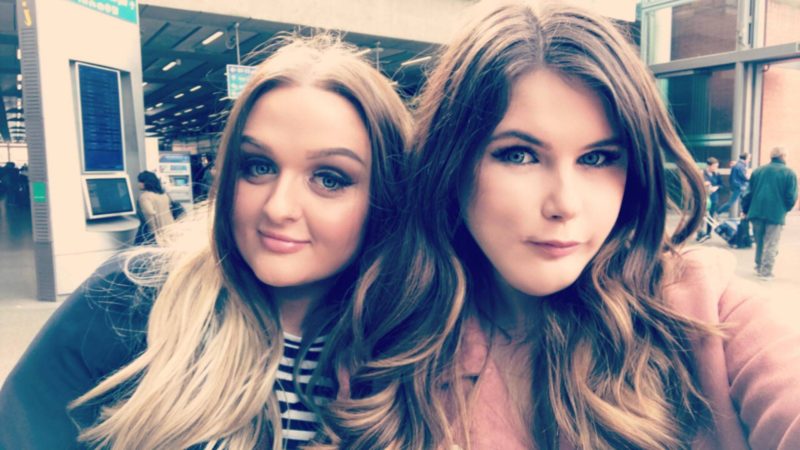 Next up? Back to London. I won a competition to visit Dave Lackie in London and attend his dinner. I met some wonderful women and Dave was absolutely lovely. It is a dinner I shall remember forever. Then, easily the highlight of my whole year. Okay, so there's a little backstory to this one. Do you remember Habbo Hotel? Well… around 10 or so years ago I met a girl through Habbo Hotel and MSN called Emilie. We quickly became friends and at the time, were both into the scene/emo lyf and bonded over a love of Paramore and stupidly layered hair. I was always super jel of her because she had bright hair and was SUPER pretty. Fast forward those 10 years (minus one or two because I made a new Facebook and it took us a while to reconnect) we have become besties. We have so much in common and are always there for each other. I trust her with my life and it was about TIME we met. We'd been talking about it for so long and the stars aligned that she was off work the weekend I was visiting. A few hours later, the train tickets were booked and we were MEETING. When we met, it was like slow motion. We ran and hugged each other. It was INCREDIBLE. Meeting her was like meeting my soul mate, I just love her so much! I can't wait to see her again this year and spend some time together. Do I hear Spa Weekend?
For a long time, I thought that this blog and my online world would always just be a hobby. I never thought I'd really achieve THAT much and I still get an absolute buzz of excitement when packages come through the door and opportunities land in my inbox. 2017 was the year that the unthinkable happened. An email landed in my inbox that invited me to SPAIN to take part in the Feel Good Drinks campaign aimed to promote body confidence. I was not letting that opportunity pass up but I was hella scared. Flying to a foreign country on my own for the first time, with 100 other women I've never met before and jumping into a body of water NAKED?! Madness. I mean, what? A few days before I was complaining that my life was so boring and I wanted to do something exciting. I met some wonderful women that I hope I can see again soon. The older I get, the more friends I make in different parts of the world and it's a little sad not being able to meet up with them more often.

The trip was unforgettable, I bonded with some amazing girls and it was the trip of dreams. Ellis, Leah, Sien, Loren, Jess, Mimi, Latifah, Katie and Daisy. Some absolute girl bosses that I love so much! (Click the link on their names to follow them on Instagram!) It was such an amazing time. A few months later I went to Manchester for the reveal of the Feel Good drinks campaign we filmed in Spain and saw all of the girls again.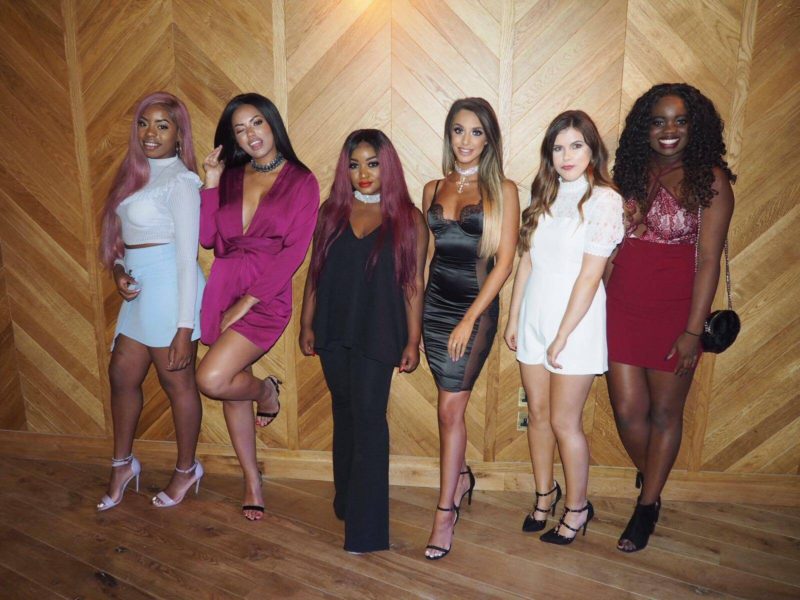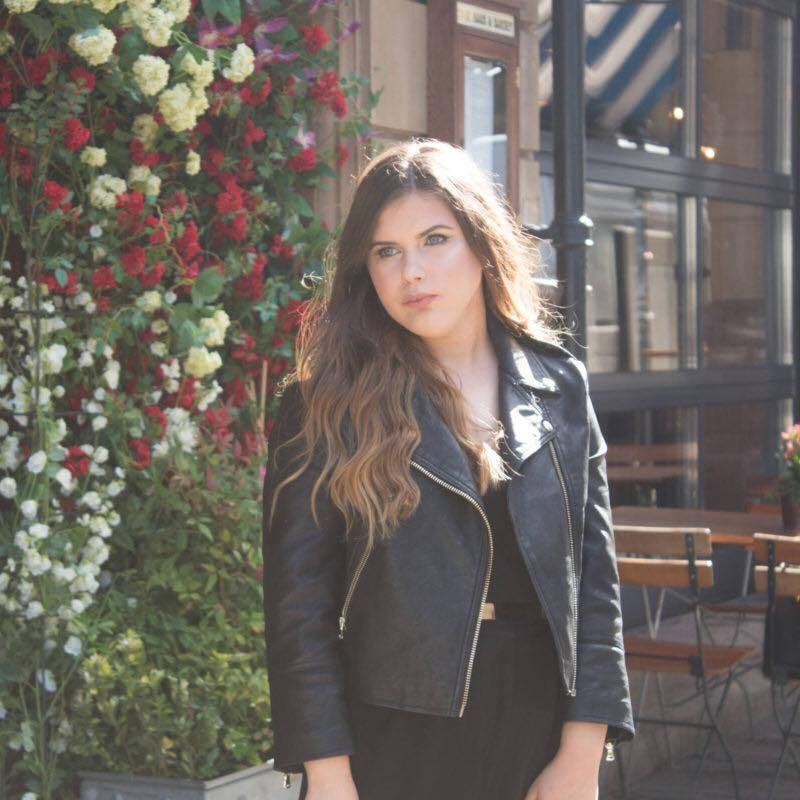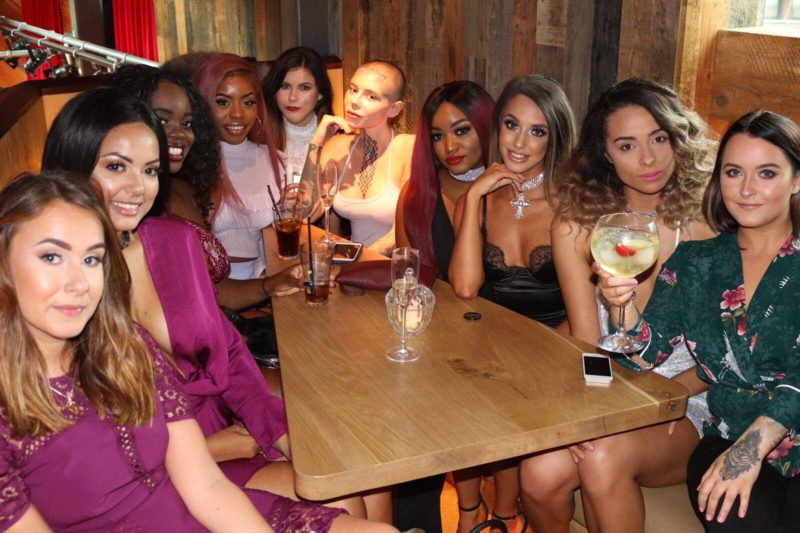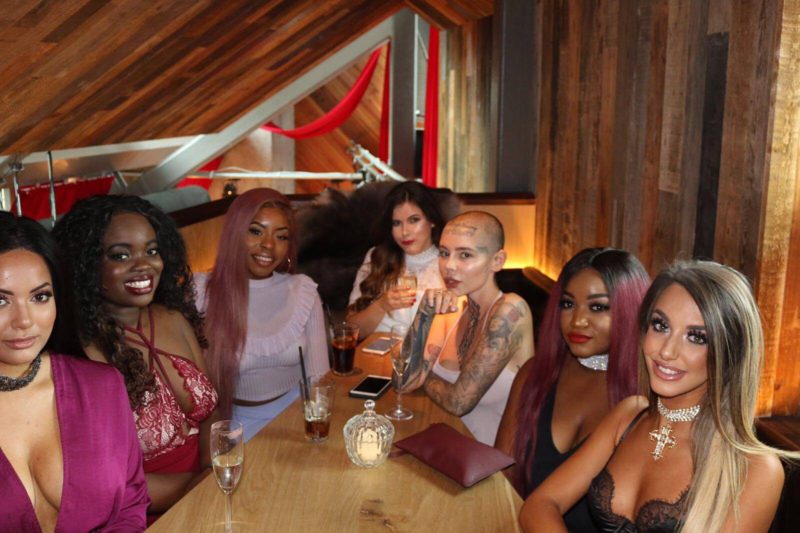 Of course, one thing I've not actually mentioned on my blog but has changed my life monumentally… I GOT BRACES. After years and years of longing for nicer teeth, I was finally put in contact with an orthodontist willing to give me them (of course, it was more complicated than usual). Due to my Cystic Hygroma, it was difficult for me to get them fitted by a standard orthodontist. I do believe everything happens for a reason and I am glad I waited because I fully trust my orthodontist and I have one of the best in the country. My teeth have changed so much already and I'm so much more confident. I'm so lucky to have such fantastic treatment on the NHS.
Another achievement of 2017, my lovely mother nominated me for a Glass Slipper award and I was shortlisted to the top 3 for Young Achiever! So in February, I shall be at the awards ceremony finding out if I won the award. You can read more here: http://www.chroniclelive.co.uk/news/north-east-news/meet-inspirational-women-who-been-14007362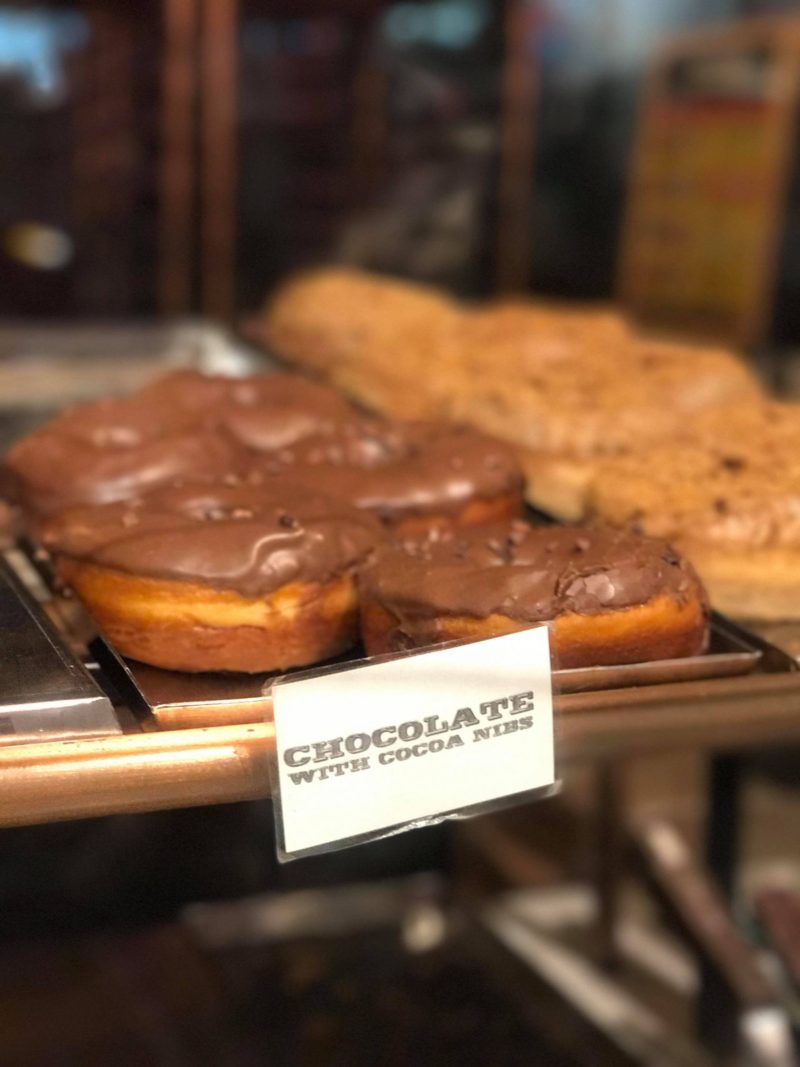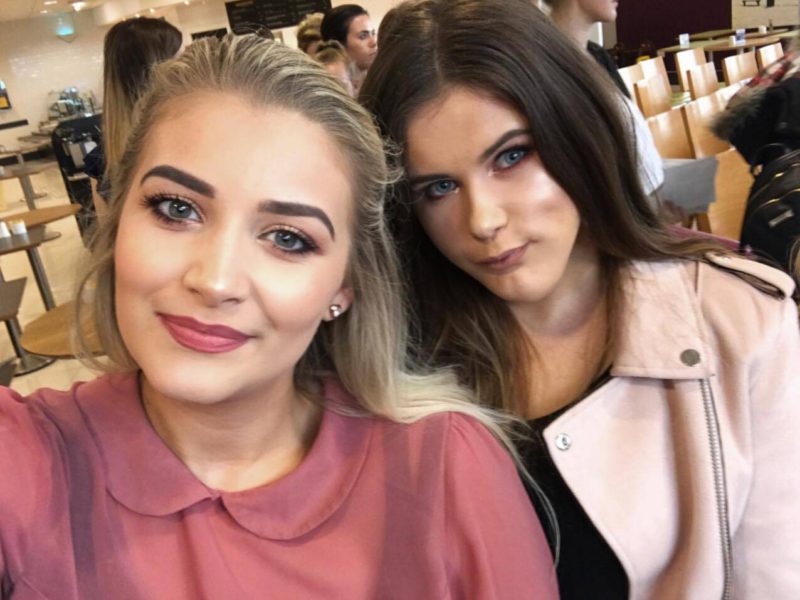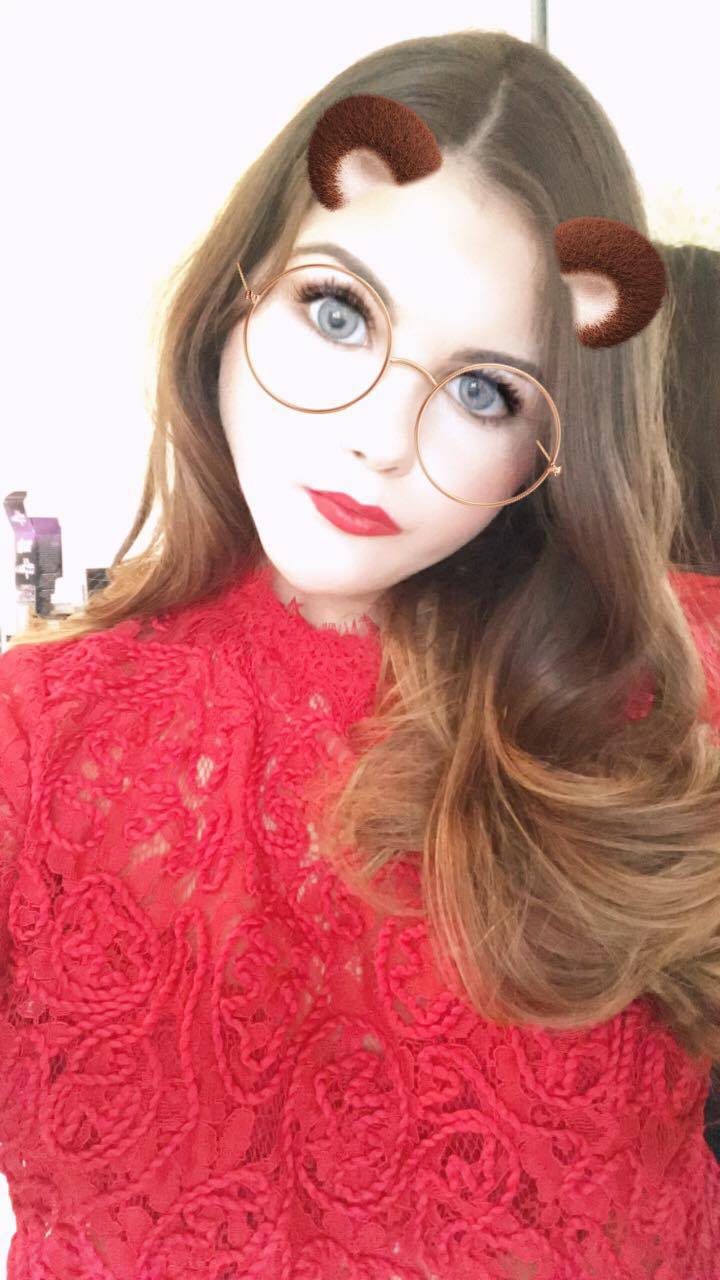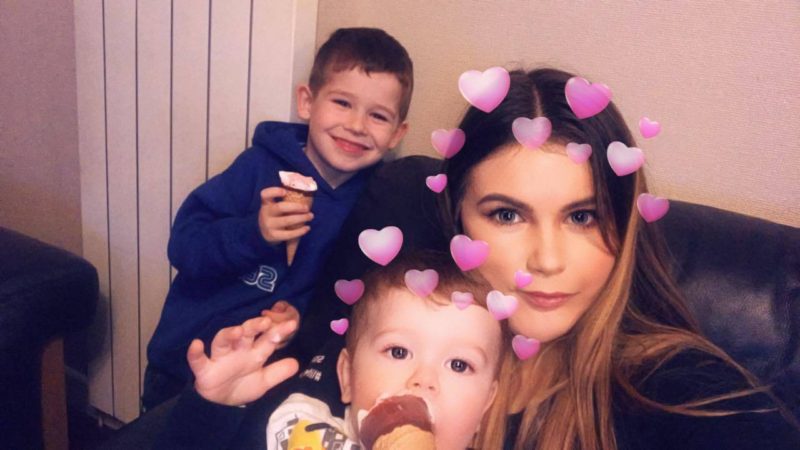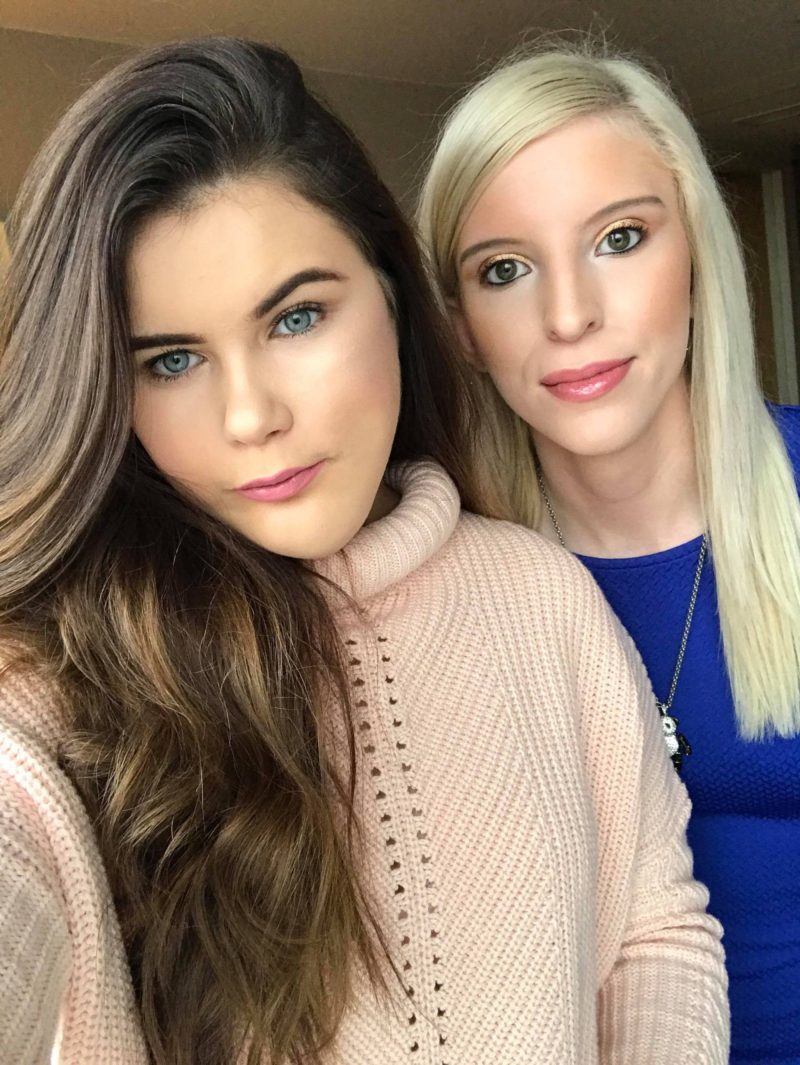 I also:
I visited the Lake District for a few days with my Dad.
Spent a tonne of time with my friends and family.
Got a new job.
Became so confident in myself and really learned to love who I am.
Visited the Social Chain offices and felt a little star struck.
Made lots of new friends (and lost a few).
Went to a tonne of blogging events.
Got to my Instagram goal of 20k and managed to create a really good platform for myself. My friend bought some automatic Instagram likes but I grew all my followers naturally. I might give it a try though!
Spent a tonne of time with my friends and made so many unforgettable memories.
I worked with some of my favourite brands including Charlotte Tilbury, Kiss Lashes, Magnitone, Feel Unique and more.
I watched a YouTube channel and one of my videos hit 28,000 views!
Met up with Andy White, who was imperative to help raise money so I could have the surgery I needed as a child. It was wonderful meeting him again after all of the years have passed!
Looking back, it's easy for me to reflect on the year and brush past all of the amazing things that happened because I lost so many loved ones. Not only did I lost my Auntie who raised me, but I also lost an Auntie to MS just a short while ago, and a cousin too. I also learned a lot about friendships and how not everyone has your best interest at heart. Sometimes, people can gang up and spread rumours even though you thought they were your friends. This year, I will learn to keep my circle a little smaller. It has really put my life into perspective and I just want to have a good time, enjoy my life and take every opportunity that comes my way. 2017 was the best and the worst year of my life.
If you got this far, thank you. If you skipped most of it to get to the bottom, well. I mean I don't blame you. It's 1,800 words so far.
To every single person who engages with my content, thank you. To the people who support me, thank you. You do not go unnoticed and I would never be in this position without the constant support I am given by so many wonderful people.
To 2018, may it be a year of success for us all.
I love you all lots x