Many of us dream about being our own boss, but few of us actually make the leap. The thing is, it's not an easy leap to make. It's not hard to go from making a stable income to having to fend for yourself. We all imagine the wonderful perks – the freedom, the independence, answering only to ourself, but first and foremost you need an idea along with the energy and drive to make it happen. I took this blog, www.katiemeehan.co.uk, full time in 2017 and haven't looked back since and I'm going to help you do the same with your business idea.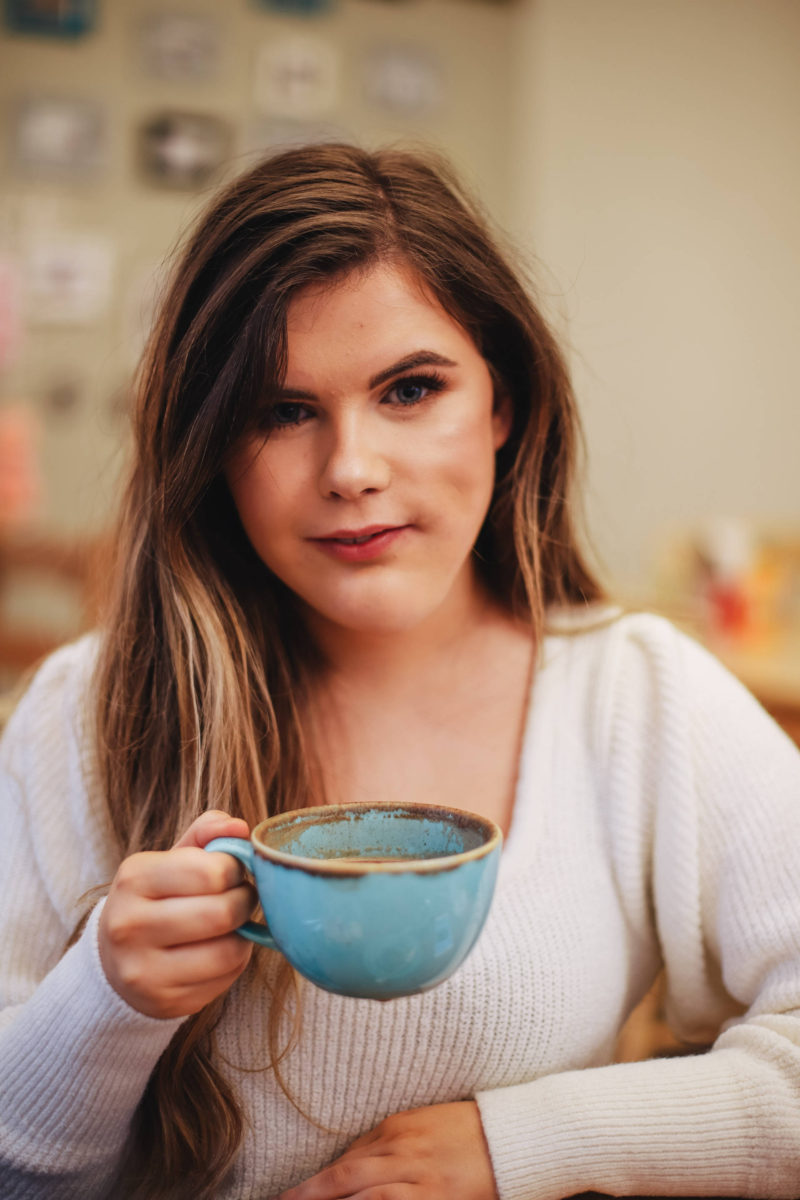 A good idea is enough of a hurdle for many. But even if believe you have a corker, you need to do your research to avoid launching a business that fails. It seems obvious, but you'd be surprised how scant people's preparation can be as they focus on what they want to deliver rather than checking there is a market for it. But once you've checked out the competition, spoken to everyone you can and are confident you know your audience and your brand, what comes next?
The website
It's common practice these days to check out a company online before you approach them. With the likes of WordPress on the scene, it's easy for small businesses to have a decent, affordable website. High-quality templates and easy-to-use interfaces allow you to deliver a site that is professional, mobile-friendly (this is important) and simple to navigate. Remember, you have a short window to make a good impression and you need to quickly answer questions that anyone searching your business might have. If they can't find the answers easily, they will look elsewhere.
Marketing on and offline
Now the challenge is to get your business and your message out there. It's great to have a presence on digital and social platforms, but don't forget the offline world too, especially if yours is a local enterprise. Having a physical presence out amongst your customers is very powerful and if you can do things a little differently, then you can stand out from the volumes of marketing noise.
It is said that the best marketing is always of use to its audience. Branded merchandise can be a good take on this, and an opportunity to get noticed. Give branded notepads at meetings, or reusable coffee cups at an event, or an attractive water bottle on a hot day. It's a chance to get your logo, name and website visible. There are many companies who offer a considerable range of products, like www.actionpromote.co.uk for example. Choose well though, think useful, check out the quality and reviews to ensure this will help you make the impression you want.
Whatever marketing tactics you go for, keep the research going and always know what your competitors are doing to stay ahead of the game.
Network, collaborate, embrace your community
Networking is an important part of running a business, especially a local one. Connecting and collaborating with other non-competing businesses can be of great mutual benefit. Others may have relationships and access to your potential new customers, and they may also help you find any support services you may need. Networking can reap great rewards and boost your presence in the community. 
The British Chambers of Commerce has many region chambers for you to connect with, running events and offering advice. Business Networking International (BNI) is a global organisation with numerous regional branches that aim to help businesses grow and gain referrals. But you can also independently approach other businesses with mutual marketing ideas or perhaps sponsor a local charity or event in some way.
The website again
If you thought you'd already ticked this one off, then you might be missing a trick. A website is a key resource for a business and if you want to use it to its full lead generating potential, then you will need to understand it is an ongoing project and not a one-off task. Keeping it updated and optimised for the search engines can make a real difference so it's worth understanding the basics of how SEO works. Check out a guide such as https://moz.com/beginners-guide-to-seo. If you can find the time to provide new, useful content on your site regularly in a blog for example, this can help build your authority and audience.
Value your customers
Getting customers is the hard bit, but its pretty crucial. So when you do have happy customers, you need to value and make the most of them. Give your customers that bit extra, and recognise any after-sales care as part of your ongoing marketing.  People trust recommendations from friends or family. Build contact lists from the offset and think of ways to stay in touch. Ensure you have schemes or platforms on which they can easily give you reviews and referrals – and don't forget or don't be shy to ask! Encourage reviews on Google, Facebook and Yelp etc.
No one said running your own business was easy, but with passion, a savvy approach and by keeping on track with what is going on in the market around you, you'll be giving yourself the best chance of benefiting from those perks we all dream of. Good luck. 
*this is a paid post*